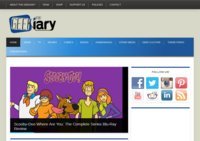 The Geekiary is a geek news and analysis website started by fans, for fans.
The Geekiary is proud to support fan works and shine light on underrepresented voices in media through content creator interviews, reviews, and recommendations. We also take pride in our analysis of current geek culture and media and work hard to bring you latest news about the fandoms that we love.
---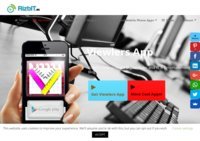 A wordpress blog site that features reviews for apps, movies, tv shows as well as links to some useful it services. Includes 3 Grams digital scales app amongst others.
---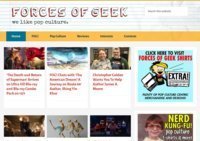 Commentaries and reviews about the interests of geek culture; includes topics such as art, film, music, video games, television, fashion, comics, and literature.
---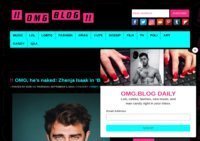 The original, since 2003. We find all the things.
---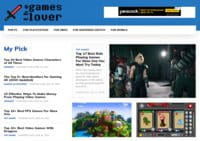 All about video gaming experience and games
---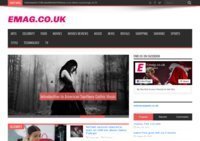 EMAG is a UK based online magazine providing entertainment news. Get the latest updates on TV, movie, and news celebrities here.
---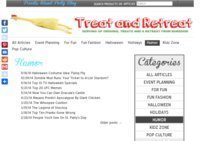 Treat & Retreat Blog
---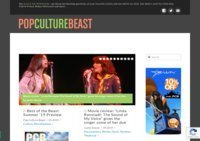 Your source for Pop Culture news, reviews, opinion and commentary since 2007!
---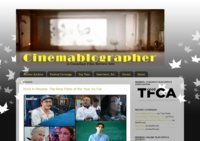 Cinemablographer is a blog written by Pat Mullen that reviews movies both locally and internationally. Pat reviews movies from their ideals, quality, and accessibility to the general public. Cinemablographer reviews all genres of film such as Hollywood blockbusters, independent films, and Canadian films to keep you up-to-date on the latest movie releases around the world.
---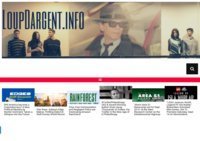 The blog formerly known as 'Forward and Share'...
---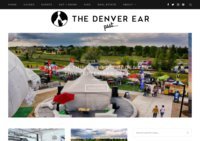 The Denver Ear provides updates on the things to do and places to see in Denver. Discover local secrets, family friendly events, vacation guides, and local businesses.
---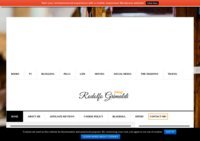 Journey through life, with personal opinions on movies, blogging, books, travel, social media, TV Shows, news pills, and the shadows of reality.
---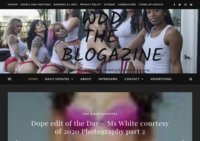 wizsdailydose.com - is one of the premiere Blogging platforms for Urban Eyecandy Modeling, video vixens, Hiphop and Entertainment
---
Amateur South African writer, blogger, and owner of Suitably Bored. Video Game aficionado and part-time geek when not working in the IT industry.
---
Socalthrills.com launched in 2006 and started reporting on theme parks in Southern California. Since then, we have expanded to include all Theme Parks, movies, DVD's, Performing Arts and Food & Wine.
---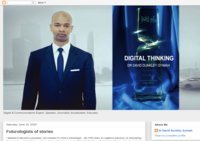 A digital and communications expert shares his concepts and ideas in the field of academe, journalism and the video industry. Featuring well-presented stories and compelling news articles about digital media.
---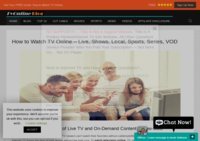 All about Internet TV, featuring technological information, tips, news, assistance, product reviews, software installations, hardware and accessories for television viewing on computers and other devices.
---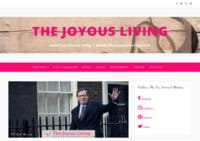 A Southern California entertainment blog about books, Disney, movies, restaurants, theatre, tv, and more!
---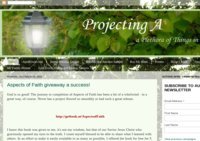 ProjectingA is the fun and fancy free blog of author April Erwin. Humorous and reflective posts on life and the journey to making it big. Great reviews on books, movies and music. PLUS regular contests for free stuff!
---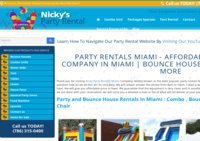 Thank you for visiting Nicky Party Rentals Miami Company. Widely known as the most popular party rentals firm in Miami, that you and your family deserve. You would question how do we do this all? Its very easy, We will always answer the phone from 8 am to 10 pm, 7 days a week. We are very patient in answering every question you may have. We will give you an affordable price in town. We guarantee that the equipment is very clean and in excellent conditions. We will never be late on our deliveries. Once we are done with your reservation, we will send you a detailed e-mail or fax of what will be delivered at your party.
---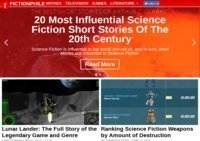 ---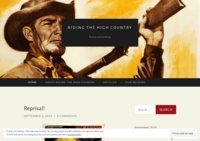 ---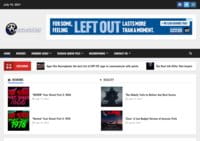 Horror Facts, is an online pop culture magazine revolving around the horror genre, movie reviews, news articles, interviews and much more.
---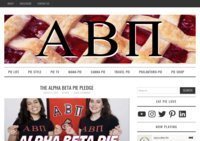 Sorority themed women's lifestyle blog, providing bits and pieces of daily living, beauty, fashion, food, health, travel, shopping, and sexy mommyhood.
---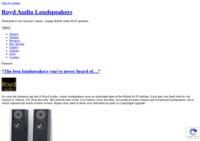 Dedicated to Joe Akroyd's classic, vintage British made Hi-Fi speakers
---
Get the latest concert, theater and sports ticket news information from the Ticket Lodge Blog!
---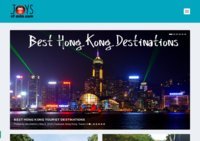 Joys of Asia's blog/website name was selected because the main blogger's name is Joy and this blog focuses on anything related to Asia such as Asian Dramas, Hallyu Actors and Actresses, KPOP, Movies, Food, & Travel.
---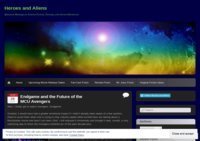 ---
WE ARE ADVOCATES OF THE HORROR GENRE AND STRIVE TO AMPLIFY UNDERREPRESENTED VOICES IN THE HORROR COMMUNITY. PROUDLY AN ACTIVE MEMBER OF THE HORROR WRITERS ASSOCIATION.
---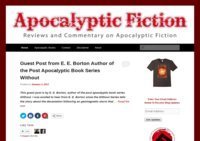 Reviews and commentaries about apocalyptic fiction, this blog talks about movies, films, books and similar literary works. It also features author sites and reading lists.
---