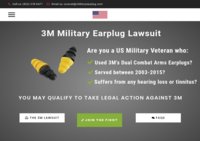 Informational Resource and Registration site for Veteran lawsuit claims against defective 3M Military Earplugs.
---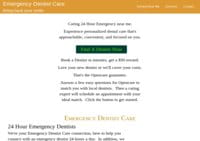 Caring Emergency Dentist. Here to help you 24/7 with every dental emergency.
---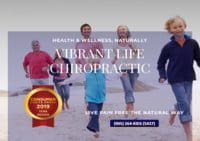 For over 20 years Vibrant Life Chiropractor Vaughan has built a solid reputation with hundreds of positive outcomes using our holistic approach to well-being, overall health and prevention. We believe that the innate ability of the central nervous system can counter pain and disease in the body.
---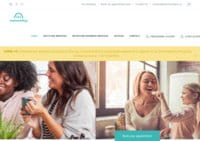 Your local Registered Dietitians for your health consultation needs including; weight loss, medical consultations, sports nutrition.
---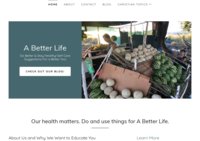 Providing helpful tips, information and ways to make life more efficient, easier and better - and healthier. I'm intuitive and figure better ways to do things, being an engineer. I want to share the knowledge I've picked up and researched. I believe in healthier choices, getting on organic healthy diets (even my pups). I have helped myself and others get back on track and give up the SAD American diet. So many illnesses could be helped by following a diet closest to its source, being active, reduce pollutants and more. Follow my journey to how I turned things around, learned about health, and people guess my age less than my real age - taking care of myself. My chiropractor always remarks how in shape I am and look younger - said he can tell I eat clean and keep in shape.
---
845-F Quince Orchard Boulevard, Gaithersburg, MD, USA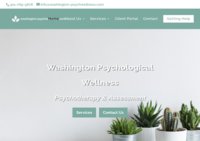 Washington Psychological Wellness is a boutique-style mental health clinic located in Gaithersburg, Maryland. Our counselors, therapists, and psychologists have a passion for helping members of the Montgomery County, Maryland community fulfill their mental health & wellness goals. Our therapists provide an integrative, holistic, therapeutic approach to treatment and have specialized knowledge and training in individual, adult, adolescent, child, couples, and family therapy and the treatment of various mental health concerns. We value honesty, authenticity, integrity, inclusivity, and equal respect for ALL individuals. Whether you are facing anxiety, depression, OCD, eating concerns, low self-esteem, divorce, anger problems, bipolar disorder, lack of motivation, mood disorder, social phobia, ADHD, grief, loss, PTSD, trauma, personality disorders, LGBTQ-related concerns, or just overall life dissatisfaction, our therapists are here to help. Washington Psychological Wellness is currently accepting new clients. We are proud to offer HIPAA-compliant telehealth (online therapy) appointments and insurance. Contact us now to schedule a complimentary 15-minute consultation!
---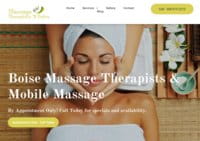 Boise Massage Therapists is the Treasure Valleys leading Massage destination. We work with the best therapists in Boise and the valley and match you with the right therapist for the correct style of massage for your certain conditions. Whether that be Sports Massage, Trigger Point, Deep Tissue, Swedish, Foot Massage, Prenatal, Couples, and even Mobile Massage. Where we come to you. We are by appointment only so please call for next availability or send us a message and we will get back to you.
---