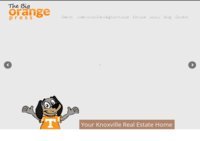 If you're searching for a home in the West Knoxville area, The Big Orange Press is the resource for you. The site is fun by the Knoxville Home Team. They're made up of a father and daughter duo, Rick and Kati. Both of them will readily help you, whether you're a first time home buyer or looking to expand your investments.
On the site is a blog that has posts on everything that has to do with buying or selling real estate. So if you are looking for some ways to stage your home for sale or some maintenance tips to ensure your potential client will feel comfortable in your listing, you'll surely find useful articles on this platform.
---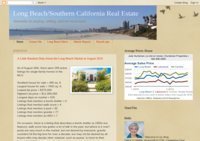 Behind Long Beach Real Estate is Julia Huntsman. She's been a realtor since 1994 and her experience has given her much success and great results. Because she's a native of Southern California, her suggestions on houses and properties in the area are exceptionally sound, pleasant, and come from personal experience.
What's on her blog? Everything! You can find information on taxes and mortgage, home listings, market prices, forecasts, and more. There are even home improvement tips. Buyer, seller, or fellow realtor, we're sure you'll find her posts helpful.
---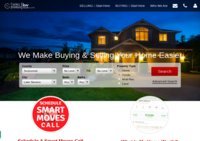 Persinger Group is a real estate group founded by Darin and Katherine Persinger. Both realtors use their 33 years of combined experience to help their clients have a smooth and easy time
purchasing a home.
On their blog, they share more than real estate tips. We're sure their dining, entertainment, and social suggestions will help you make the most of your new neighborhood. If you've just moved in and would like to make new friends in the area, check out the articles on group classes and community activities in your new locale. Persinger Group's assistance continues after you buy your home.
---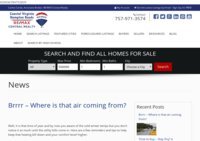 REAL ESTATE, HOMES, FOR SALE, FOR RENT, FOR MY FAMILY OR FOR INVESTMENT, LET'S TALK ABOUT IT IN HAMPTON ROADS, VA COVERING VIRGINIA BEACH, NORFOLK, CHESAPEAKE, PORTSMOUTH, HAMPTON, NEWPORT NEWS, SUFFOLK, WILLIAMSBURG, SMITHFIELD, ISLE OF WIGHT
---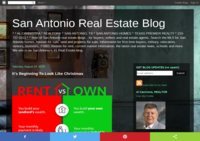 The best of San Antonio real estate blogs - for buyers, sellers, real estate agents - search the MLS for San Antonio homes, houses for sale, land and property for sale, information for first time buyers, military, relocation, seniors, investors, FSBO and houses for rent. Market information, latest real estate news, schools and about San Antonio, TX.
---
Find your next home in Henderson, NV with HomeReviews.com. We are your local real estate experts and specialize in homes for sale and rent. Choose from over 8,000 listings in Cadence, Green Valley, Inspirada, Lake Las Vegas, MacDonald Ranch, Seven Hills, and every community in Henderson, NV. See photos and detailed information on every home including houses, townhomes, condos, and even land for sale. Our licensed Realtors can perform an advanced search of every property (both on and off the market) and arrange tours of potential homes. We look forward to assisting you in finding the perfect real estate in Henderson, NV.
---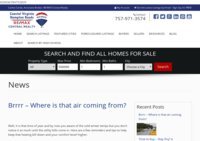 Carlos Cardo is a retired Marine who has been serving real estate and property clients for the past 14 years. Apart from helping local buyers and sellers with their property needs, he is also committed to doing good works and giving back to the community.
His website helps buyers and existing homeowners search for good real estate deals. There are suggestions on how to keep your home beautiful and comfortable through the fickle Virginia weather. Those new to the area will also find the traffic and navigation tips useful.
---
Merrimack Valley Real Estate is by Ryan Schruender. His family has been in the real estate business in Merrimack Valley since 1953. With his family's experience and his expertise, they've helped out many clients. In fact, Ryan has been named the Northeast Association of Realtors' Realtor of the Year in 2016.
The blog part of the website isn't just about buying and selling property. You will also find home design ideas, building and engineering tips, and even local dining options!
---
Gilmore Building Company is a full-service builder and contractor in Grafton, MA
known for their beautiful and traditional New England style architecture. They specialize in building and managing single-family homes.
Their blog is filled with inspiration for building and developing your home. You're sure to enjoy the articles on custom homes in the area. They even have building and renovation suggestions that will help you make the most of your property. Many of the houses they build have classic looks but modern conveniences and innovations. Browsing their blog will give you ideas on how you can adapt these styles in your own home.
---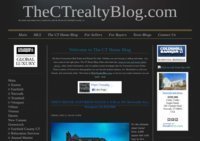 If you need assistance in finding or selling a property in the Connecticut area, Judy Szablak is the right person for the job. Her 29 years of experience will surely come in handy and she'll help you expertly navigate the market.
If you plan to go it alone— then the CT Realty Blog is a great place to start. It has information on how you can increase your home's market value, easy renovation ideas, even spring cleaning tips! It's all about your house and property and you're going to love it for sure!
---
If you didn't know, Fort Lauderdale is the Venice of America. Many people want to buy a home in the area, and if you're one of the lucky ones that are actually in the market for a home, this is a wonderful resource. After all, Casey Prindle, the man behind this blog, is the perfect person to help you.
If you're a numbers junkie, you'll find a lot to satisfy you on this blog. There are regular updates on the market. Don't worry if you aren't though, there is news and information on the latest market trends, too!
---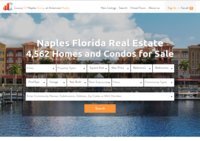 Naples Florida Real Estate - 3,574 Single Family Homes and 3,046 Condos For Sale - 568 Recently Sold Properties. Naples is widely considered the star attraction of Southwest Florida – a little taste of paradise with something for every lifestyle. This city is home to miles and miles of sugar-white sand beaches that border the warm, sparkling waters of the Gulf of Mexico. It also serves as a meeting point for various different cultures from across the globe and this is reflected in its cosmopolitan and ever-evolving aesthetics Luxury Of Naples Group.
---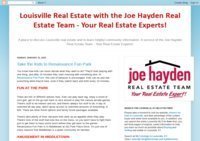 The Louisville Real Estate Blog of Joe Hayden Realtor. Learn about the Louisville Real Estate Market, Neighborhoods, Current Events, and Local Information.
---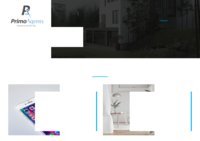 Primo Agents was founded by Nick Carere and Julie Carere, both graduates of the MBET program at the University of Waterloo. The aim of the website is to become a platform where readers can find qualified, proficient and experienced real estate agents in different areas of the US. This can help other realtors earn commissions through referrals, especially when they have encountered buyers who are looking for properties outside their scope area.
The blog of Primo Agents is focused on how the realtors can improve their marketing strategies. You'll find tips on how you can advertise through several social media accounts such as Instagram and Facebook, or by having your own blog. You can also find ways on how you can improve your property's interior to entice potential clients.
---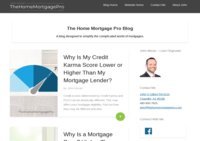 The Home Mortgage Pro is none other than John Moran. He has more than 18 years of experience helping people buy homes within their means. His clients will tell you that he is a good listener and is very helpful.
If you're lost and don't know how to navigate loans, mortgages, and home appraisals but still want to buy your own home, The Home Mortgage Pro is who you need to contact. His blog is filled with information that will help you understand these topics little by little, before your appointment.
---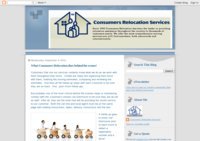 Moving soon? Consumers Relocation can help. Their services include helping families with moving estimates, assisting with booking movers, and the like. They ensure that the whole process goes as smoothly as possible. They take pride in having the most comprehensive relocation services, both in the country and internationally.
They even offer content to help you choose a moving service. Some articles will help you manage your expectations about buying a new house and transporting your belongings from your old place to your new one. They will be your advocate and adviser from beginning to end.
---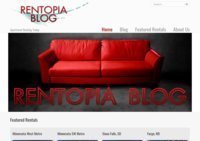 Rentopia Blog is the official blog of Thies & Talle Management where they post the latest news and events about the company. The platform also serves as a space where people can interact by sharing ideas, stories and information. You can also find some featured properties so you can easily and immediately find the best investment, in case you're looking for one.
Thies & Talle Management offers a wide variety of apartments and townhomes located in Minneapolis, St. Paul, Sioux Falls, Fargo, and more. Their realtors have over 3 decades of experience so you are guaranteed that they can help you find the best apartment, based on your preferences and needs.
---
Wallsburg World Realtor is a blog owned by Brian Olsen, a real estate agent based in Utah. He's dedicated to helping both property sellers and buyers, and his commitment will guarantee you a smooth transaction.
Brian actively attends events in Utah which you'll see in his blog. He also has videos and articles where he describes attractions, and makes you realize how pleasant it is to wake up in a nice, cozy home in his state. If you are still undecided, you can also read some tips on how to choose your first investment. You can also find DIY renovation projects, in case you don't have the budget to hire an interior designer.
--- Who is Dan, and why should you turn to him for advice on owning a condo? Dan Barnabic is the author of The Condo Bible for Americans. Before writing his book, he was a real estate agent, property manager, and condo developer. Those jobs gave him knowledge and authority on condominium developments.
In his blog, he shares advice on the ins and outs of buying your own unit. There are articles that you can use to assess if owning a condo makes financial sense for you. You'll find guides on what you need to know and ask before and after buying. You'll also learn the difference between a condo and an apartment building. So if you are confused about these things, rest assured that everything will be cleared up
after reading Dan on Condos.
---