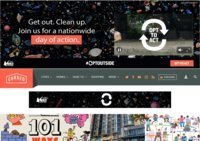 Curbed is a web-based housing and real estate guide that aims to help you keep abreast with the latest in the industry. They're part of the Vox media family, a trusted and well-known online media outfit.
Browsing through their website is a light, fun, and informative experience. If you're looking for a forever home for your family, Curbed has listings for properties across twelve American states. Maybe you'd like some home improvement tips and DIY decorating projects? You can find tips here! Not sure what you want yet? Click over to the Handbook section for a streamlined look at all the available content.
---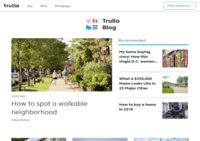 If you've ever been in the market to buy or sell your home, you've surely heard about Trulia. Their agents will help you find a home in a community where you'll feel safe and connected. It helps that they're part of a group with a portfolio of the largest and most beautiful houses in prime locations.
There are property listings on their website, but you'll also find inside information on neighborhoods and what it takes to buy and maintain your own home. Whether you're looking for good schools, proximity to a beach or lake, or an area with great nightlife — Trulia's blog can help.
---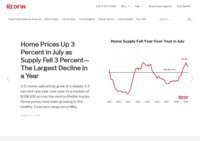 Redfin is a pioneer in the real estate business. They started the map-based search that helps make finding a new home easier for so many Americans. They take pride in designing a system that puts their customers first. If you're a Redfin client, you're sure to feel valued.
Their blog is packed with information everyone can use. There are home design trends you can use in your own home. If you're looking to sell soon, maximize the value of your home with a few easy steps. There are even articles from the CEO that gives you insight into how their business works.
---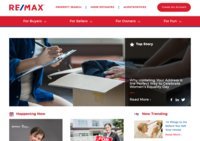 Re/Max is an established real estate powerhouse founded in January 1973 by Gail Main and Dave Liniger in Colorado. What started as a small real estate agency has steadily grown into one of the top brands in the industry. They have over 120 thousand agents all over the world.
The Re/Max blog has something for everybody from all walks of life. Buying? There are articles on what you need to know before you buy your own home. Selling? Get tips on how to stage and design your home to attract buyers. Pet owner? Find homes that have accommodations for your furry friends.
---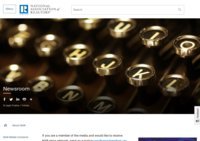 Real estate agents are not all the same. Organizations like the National Association of Realtors ensure that the people you hire are ethical, industry experts. Their website is an invaluable resource, not just for those looking for someone to help them buy or sell their home, but also for realtors. You'll be able to network and connect with like-minded individuals to bounce ideas off each other.
The newsroom section of the website offers the latest and most useful articles that can help property professionals maximize their effectiveness. There are also invitations to conferences and expos for realtors--you'll definitely find one in your area. NAR members even have access to exclusive content.
---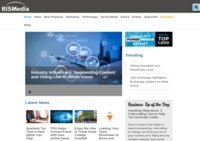 When you hear RISMedia, real estate isn't the first thing that comes to mind. At least not if you're in the industry. If you are, then you would know that it is the prime source for news and information in the real estate market and industry professionals.
Clicking through their website is a joy! There are links to educational materials and courses for those looking to become a professional or those who are already in the business but want to improve their skills. Agents and brokers also guest post and share their best practices to help you get better.
---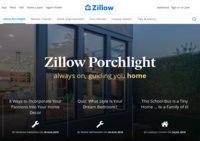 Whether you're a real estate agent or someone looking for an investment property, Zillow is the place to go. They have thousands of articles that you can take advantage of if you are in real estate.
You can get inspirations on how to design your home or prepare for that ultimate vacation you've been planning for months. You can also find ways on how to ensure that your property is safe from typhoon or earthquake by choosing the right materials to use. They also offer guidelines about taxes, rental fees and property sales.
---
Hawaii Life has all Hawaii MLS listings and homes for sale on Maui, Oahu, Kauai, and the Big Island. Hawaiilife.com has powerful real estate search tools for all Hawaiian homes on the market. They have great photo galleries of properties and homes for sale. You can also get in touch with a Hawaii real estate agent - Hawaii Life represents both buyers and sellers.
---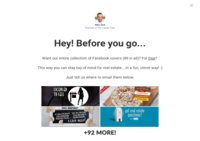 Even real estate professionals need a break. Take a visit to Lighter Side if you need some humour or comic relief. We're sure you'll find something to make you chuckle here. After all, their tag line is "An escape from your daily real estate hustle".
Just because their posts are fun, doesn't mean they're not educational. Those in the realty business will find humorous articles that will help with their daily struggles. If you're a buyer, you'll find information on the latest trends and developments in the market alongside a healthy dose of humor.
---
FortuneBuilders is founded by recognized real estate investors who have developed systems, tools, an educational platform and a coaching program to help new and seasoned real estate investors' businesses.
Their blog is known for their real estate investing strategies that can be easily understood even by beginners. Get tips on how you can maximize your sales through proper negotiation.
The blog also does in depth market trend and analysis where you can learn the current real estate condition in a specific area. This can help you come up with a strategy in case there's a price drop. This can also help investors in making their decision as they can assess whether it's the best time to expand their property or not.
---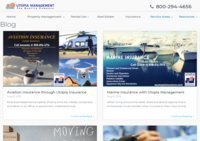 Utopia Management was founded in 1994 to provide comprehensive management service in Canada and Nevada. They handle numerous rental properties, which include single-family homes, apartment communities, office buildings, individual condominiums, industrial buildings and commercial centers. They also offer a variety of insurance products for property owners.
In their blog, they share valuable information about the different areas of property management, such as the importance of having insurance, how they can effectively market their properties even when rents are rising, and some recommendations on what areas you should improve so you can easily entice customers to lease your property.
---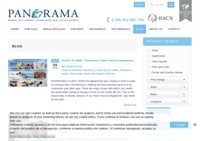 For all you want to know about property in Marbella and on the Costa Del Sol, Panorama Properties' blog has a wealth of information. Featuring the latest properties for sale, and informative news about holiday rentals, this blog is worth a visit if you're considering a move to sunnier climes. With lots of news about the property market in general, it's a go-to blog for buyers and sellers alike.
---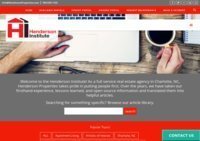 Henderson Properties is a reputable real estate agency that provides assistance and personalized services to homeowners, tenants and property owners located in Charlotte and the surrounding counties of Cabarrus, Gaston, Union, Montgomery, York and Iredell. To ensure that they provide first-class services, they have set-up five offices located in Charlotte, Lake Norman area, Union County and Fort Mill. They currently manage 130 community associations and over 800 investment properties.
To show their commitment to sharing their expertise with their clients, they have created a blog where they can write valuable tips about renovations, security improvements and investments. If you want to become a landlord, they have a 3-part series in which they have thoroughly discussed the factors that you need to know before becoming one, and how you can manage your property better.
---
Smyrna Vinings is a community website that serves as a one-stop source of news and happenings in the area. They have numerous contributors, from civic organizations, schools, charities, local businesses and more. They also have a calendar on which you can immediately see upcoming events and activities you may want to participate in.
If you plan to purchase or rent a property in Smyrna Vinings, this is certainly a great resource to help you see how lucrative and enjoyable the place is.
---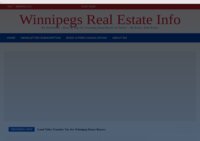 Bo Kauffman is a licensed real estate agent who provides assistance to home buyers and sellers in Winnipeg and surrounding communities. He won the REMAX 100% award during the first year of his career.
Learn several real estate abbreviations and terms on his blog to help you jumpstart your career as a real estate agent or for you to understand everything before purchasing a property. He also shares up-to-date tips on how you can choose the best assets or protect your investment. For home sellers, he has guidelines on how you can convince your potential clients that your property is exactly what they are looking for. You can also watch videos in which he shares his insights and in-depth guidelines about the different factors that you need to consider when buying a home and how to hire the best listing agent.
---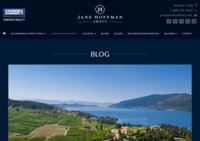 Jane Hoffman Group is owned by Jane Hoffman. She has a team of seasoned and passionate realtors who are committed in helping their clients find the best property by considering their needs, preferences and budget. The team has received numerous awards, including #1 Coldwell Banker Team in Canada and #1 Coldwell Banker Team in BC.
Be dazzled by the beauty of Kelowna and Okanagan when you check out their blog. You'll see how modern the place is and understand why it's the best place to invest especially if you want to experience a luxurious lifestyle.
---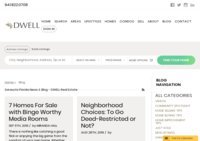 DWELL Real Estate was founded by Marc Rasmussen, a trusted realtor who was previously associated with RE/MAX Alliance, Sothebys International Realty and Michael Saunders and Company. He started the company with the help of several renowned real estate agents to provide top-of-the-line services to clients looking for a property in Sarasota, Florida. Today, Dwell is a member of Better Business Bureau, Florida Association of Realtors, National Association of Realtors, Sarasota Chamber of Commerce and Realtor Association of Sarasota & Manatee.
The company's blog is full of relevant, up-to-date and helpful articles about the real estate market in the county. If you have set a specific budget for your next property acquisition, you can check out their reviews to see what areas of Sarasota you may be interested in. You can also read their collated properties based on a specific feature, such as ones with contemporary and modern designs, and relaxing media rooms. They also ensure that their readers are well-informed about the latest news in Sarasota that could affect the market.
---
Home Jane Realty is very helpful for buyers who would like to increase their property investments in Los Angeles, California. Jane Peters, the owner of the website, has years of experience and caters to both local and overseas clients. If you have a specific budget, her website can collate properties that you can choose from. If you plan to sell your property, she can also help come up with an accurate estimate to maximize your gross income.
Her blog is known for up-to-date market reports in case you want to find out the current prices in your area of choice. These are live data with real-time updates. You can also find tips on where to reside in LA, especially if you have never been there. These articles will surely make educated decisions about the market.
---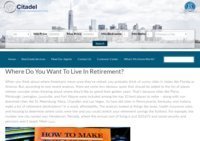 Citadel Property Management is a New York-based Property Management Firm with a branch in Florida, too. Citadel NYC will cover all your real estate and property management needs in the New York Metropolitan Area. The best part? You can avail of their services easily with one click — through their website.
Their site includes a blog where you will find news and information on the latest real estate developments. Such as the best times to buy, what to look for in your new home, and the factors that affect home prices. We're sure you'll find something of interest whether you're a broker, builder, or buyer.
---
Our blog contains articles on home maintenance, roofing industry news, recipes, community events, and basic life hacks! It is geared for the homeowner who loves all things to do with cooking, decorating, and maintaining their home!
---
Building services or a complete property refurbishment and are situated in West London? Look no further because we are here to help in all areas of west London from Acton, Chiswick, Knightsbridge ,Notting Hill, Richmond, Ealing and anywhere in between from a local builder to handle a single kitchen refurbishments to a multiple bathroom refurbishment project we have the tradesmen with the skills and experience to handle the task.
---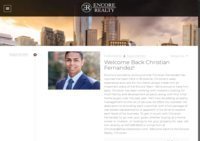 Encore Realty is a real estate company in Boston, MA that values client relationships and customer loyalty and prides themselves on being honest with their clients. They also have a database of almost a thousand Boston-area landlords that is constantly updated and always accurate. As a company, they ensure that they always use ethical and truthful practices.
On their website is a blog which they work very hard on to earn the title "Boston's Best Real Estate Blog". It has more than what you'd expect from a property blog. More than finding apartment listings, they also post news and announcements regarding real estate and property. There are even fun posts here and there!
---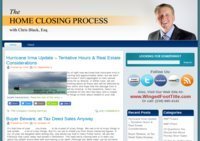 Attorney owned and operated, Winged Foot Title delivers professional, responsive and efficient real estate settlement and title insurance services.
---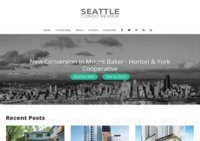 Seattle Condo Review is by Marco Kronen, a trusted condo realtor from Seattle since 2004. He initially started Seattle Condo Review to pioneer Seattle condo blogs. At first, their content was all about reviews of new and existing developments in the area to encourage and help their clients with their research.
Currently, the blog has grown and is part of every prospective client's search for their new home. There is still information and updates on new projects in the district. You'll also find news and forecasts on housing and other related industries.
---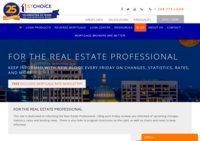 Providing Superior Customer Service and LOW Rates for over 25 years. Can do all types of loan, including VA, FHA, Rural Development, conventional, Alt-A, Subprime.
---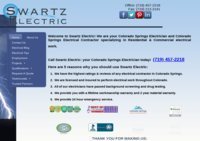 We at Swartz Electric, your Colorado Springs Electrician, pride ourselves on knowing exactly what homeowners' specialized needs may be. At Swartz Electric, our construction electricians are trained for commercial and new construction jobs. Our service electricians are trained much differently. We recognize that residential homeowners have needs that differ dramatically from those on a construction site or large commercial projects. Our technicians understand the care and safety that is necessary to complete residential jobs. Having a skilled, trained professional from Swartz Electric, your Colorado Springs Electrician and Colorado Springs Electrical Contractor, who specializes in residential electrical needs means your problem will be fixed correctly and according to residential safety codes. It also means, you'll have someone in your home who understands the importance of completing the job neatly and with care and regard for your home, furniture, flooring, and other cherished items. It also means having someone in your home that is qualified to be there: all of our technicians are drug tested and background checked, that way you don't have to worry about a felon or drug addict working in your home.
---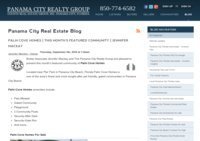 If you're in Florida and you're looking for a new home, check out Panama City Realty Group. They are a member of the National Association of Realtors and they pride themselves on providing excellent results and exceptional service. Whatever you need, whether you're looking to: purchase your own home, sell your house, find mortgage information or info on open houses or more — we're sure you'll find it here.
Their blog is rich in news, information, and updates. Whether you rent or own your home, there's a post to pique your interest here. Even if you're not looking to buy or sell, you'll find tips on maintaining your home and ideas on DIY projects you can do.
---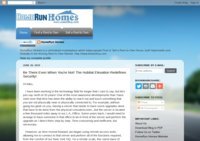 HomeRun Homes is a centralized marketplace which helps people find a rent to own property, sell a rent to own property, and offer services nationwide and globally to the thriving rent to own market
---
Looking to sell or buy a home? Research the process for both. Follow my real estate blog for helpful tips and news about the market.
---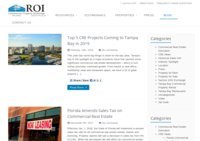 Prospective commercial property buyers in the Tampa Bay area need ROI Commercial Property Brokerage. While people may already have a home realtor in mind, purchasing industrial real estate is a whole different ballgame. Luckily, ROI specializes in helping professionals and business owners find a suitable space for their offices.
While you're hunting for the perfect space, have a look at their blog. There you'll find some guidelines on what to look for in a property, what to expect when moving in, and even restoration and renovation tips when you finally make that purchase!
---