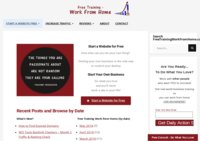 Work from home or from anywhere - have a laptop you can work from anywhere. Free to start training
- WordPress based website builder, keyword research tools, making money from a website, mastermind
group of marketers.
---
Steve Turner Marketing is your trusted information site. We provide you with the latest breaking news, reviews and products for the affiliate marketing industry.
---
Network marketing blog that teaches how to grow business through MLM. Learn the secrets of a top network producer and discover ways to gain sponsors and build affiliates.
---
Copywriting blog that features content marketing, social media, mobile optimised content, proofreading tips, news, commentary, essays, and features.
---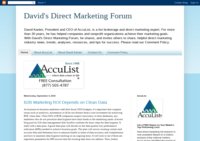 List brokerage and direct marketing expert shares helpful tips for marketers. Be updated with industry news, digital trends, expert analyses, advertising resources, and tips for business success.
---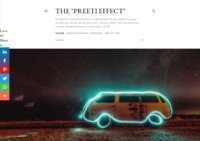 My place to think aloud about marketing experiences, digital musings, wanderlust, books, stories and food adventures. I have an effect that just cannot be missed. Whaddaya know...It just might rub off.
---
Practical insights on marketing effectiveness and social relevance of recent advertisements that most small to midsize marketers can learn from.
---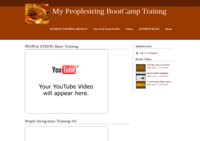 Online money making blog about traffic exchanges and the Click Track Profit advertising system. Blog also features training videos and guides for People String, a social media site.
---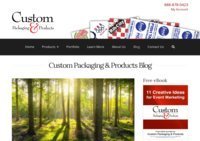 Closer look at the marketing effectiveness of custom packaging. Discover how paper is made, understand greener custom printing, and why it makes sense to place photos on custom food packaging.
---
Houston Digital Marketing Agency who's primary aim is to help morally responsible companies who make a positive impact on society grow.
---
Affiliate marketing tools and resources. Read video marketing strategies, autoresponder guides, paid survey sites, pay-per-click campaigns, click funnels and related topics.
---
ShoutandGrow is a marketing blog that aims to help marketers, wannabe marketers, business owners and anybody else wanting to get more visibility, traffic, sales and buzz around their products and brands.
---