Marketing blog that explores technology, startups, lead generation, blogging, database growth, internet trends, B2B marketing, social advertising channels, and brand communications.
---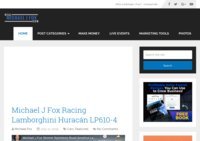 Ethical advice and tutorials on how to make money online using SEO, affiliate marketing, blogging, content creation, e-mail, and e-commerce.
---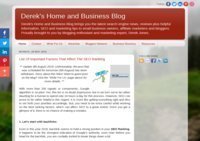 Derek's Home and Business Blog is an award-winning blog that provides the latest search engine news, reviews plus helpful information, SEO, and marketing tips to small business owners, affiliate marketers and bloggers.
---
Local SEO company in Denver offers internet marketing, SEO analysis, web visibility programs, business development, and social media services.
---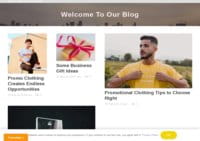 Yellow3 Marketing is a creative marketing firm based in Miami, FL providing innovative and effective full-service design, branding, and advertising specialties.
Our creative talents and skills have been used for many years by influential brands in hospitality, communications, and beauty, and by many local companies and start-ups.
Simply put, our goal is your success. And we reach it by focusing on keeping you visible all the time with promotional products, print collateral, tradeshow displays, or digital marketing.
Our crazy passion for excellence drives us. We are masters of our trade. And we would love to put our team and tools to work with you.
---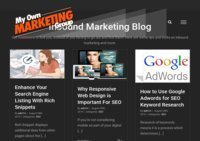 Explore all aspects of inbound marketing through SEO, advertising, graphic design, branding, print, social media, video, content writing, and technology.
---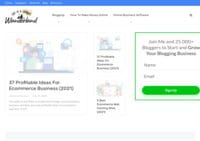 With over 70,000 monthly readers and 25,000 subscribers my mission is to teach the next generation of online entrepreneurs and bloggers how to scale their influence at startup speed.
---
Classic and proven marketing techniques revisited. Browse technology trends, social selling, reputation management, copywriting, public relations, and internet marketing.
---
Blog about web development, branding, music, technology, and digital marketing. Read insights on the latest internet trends, entrepreneurship, tech meetups, and related news.
---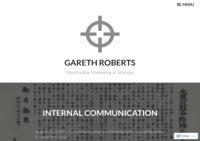 Thoughts, ideas and experiences on marketing. Read stories from day-to-day marketing work and the lessons learned from the media and digital technology industry.
---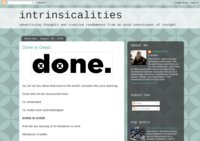 Random thoughts on advertising and creative insights about culture, branding, social media, philosophy, writing, design, inspiration, and life.
---
Press release writing and distribution blog by freelance writer Bob Peryea. Features press release samples and published works for businesses and clients from various industries.
---
Learn how to use internet marketing tools such as sales funnels, affiliate marketing techniques, SEO, social media, blog syndication, lead generation and more.
---
Video blog on marketing, featuring business law, entrepreneurship, real estate, lifestyle, logistics, networking events, business lounges, and related news.
---
Copywriting blog that features content marketing, social media, mobile-optimized content, proofreading tips, news, commentary, essays, and features.
---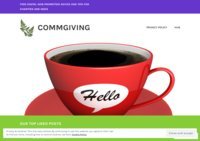 Spend free minutes on COMMGiving to fine-tune your charity & non-governmental organization's online-web promotional strategy. I'm one of the 'Big 5' in the USA and also the owner-operator of Independent Internet Marketing Inc. There are daily tips by our blog, to fine-tune your online marketing.
---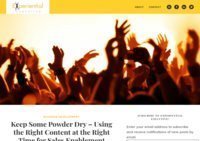 A blog about experiential marketing, building relationships between brands and their audiences through meaningful engagement, and bolstering the effectiveness of brand/agency partnerships. This blog is a place for sharing relevant news, perspectives, ideas, and best practices.
---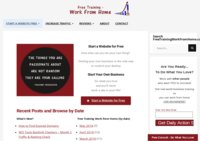 Work from home or from anywhere - have a laptop you can work from anywhere. Free to start training
- WordPress based website builder, keyword research tools, making money from a website, a mastermind
group of marketers.
---
1801 Town and Country Dr, Norco, CA 92860, USA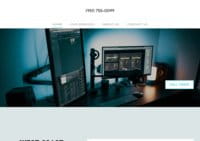 ---
All about the aspects of professional and consumer publishing. Topics discussed include books, newsletters, magazines, editorials, marketing materials, and the production side of publications.
---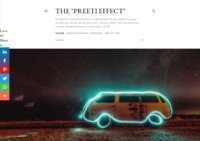 My place to think aloud about marketing experiences, digital musings, wanderlust, books, stories, and food adventures. I have an effect that just cannot be missed. Whaddaya know...It just might rub off.
---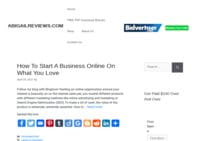 Learn to do affiliate marketing online. how to do internet marketing online
---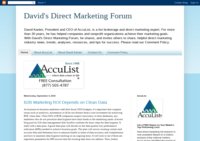 List brokerage and direct marketing expert shares helpful tips for marketers. Be updated with industry news, digital trends, expert analyses, advertising resources, and tips for business success.
---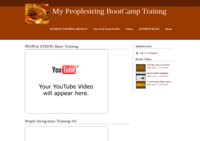 Online money-making blog about traffic exchanges and the Click Track Profit advertising system. The blog also features training videos and guides for People String, a social media site.
---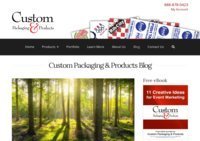 Closer look at the marketing effectiveness of custom packaging. Discover how paper is made, understand greener custom printing, and why it makes sense to place photos on custom food packaging.
---
Free Training website for bloggers and internet marketers.
---
Practical insights on marketing effectiveness and social relevance of recent advertisements that most small to midsize marketers can learn from.
---
Affiliate marketing tools and resources. Read video marketing strategies, autoresponder guides paid survey sites, pay-per-click campaigns, click funnels, and related topics.
---
The Digital Marketer's Voice
---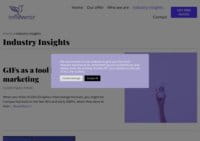 Inflewnsr blog provides social media marketing tips and the latest news and trends about leading social media marketing platforms, like Facebook and Instagram.
---