Sixth Sun Ridaz is a an urban, hip hop oriented site dedicated to sharing Traditional Native Mexican philosophies, worldview, and history in contemporary adaptations to engage urban youth.
---
Holistic healthy living with latest news and information regarding natural remedies, alternative treatments and spiritual development.
---
News, Views and Information From The Psychic Access Community. All blogs are submitted by current psychics at PsychicAccess.com
---
---
Touch of God International Ministries is a Christian healing and deliverance ministry. We stand on the scriptures Isaiah 61:1-3, Luke 4:18 – helping the broken-hearted, and setting the captives free from demonic oppression, and physical healing. We believe God's plan for you is that you be healed and made whole in body, soul and spirit!
---
---
---
---
News and views for Christians who want to love God with passionate hearts AND discerning minds. (Reason and revival are not mutually exclusive.)
---
Drawing you to the heart of God.
---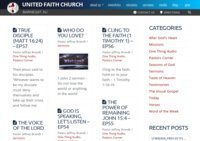 The United Faith Church Blog is a collection of posts by church leaders for the benefit, encouragement, and teaching of United Faith Church members and all web readers.
---
Resources for folks striving to rid their lives of peacelessness. We write on life, faith, relationships, adultimatums, and general no-punch-pulling articles aimed at removing whatever barriers to becoming more.
---
---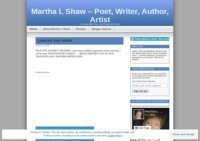 ---
---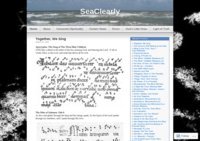 ---
Practical advice and tips for small group leaders. Providing tools and information to create transformed lives in small group members and others they influence.
---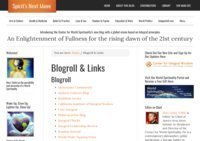 ---
Get clear career direction, stress management, how to be happy, creative business and life coach, december 21 2012, law of attraction, help me find myself, creative career coaching
---
Godsy Girl is a list of devotionals to encouraged today's Christian woman. A Godsy Girl can be any age, nationality or ethnicity. The only qualification is that she love God and want to grow and mature into the woman He wants her to become!
---
Authentic psychic, Cherry Sage, and true psychic advising advocate blogs about her readings and the pitfalls encountered when seeking psychic advice. Read fascinating posts enlightening seekers of the psychic world about only the most noteworthy truths.
---
---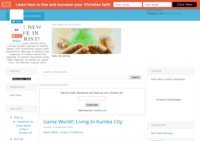 A Christian blog sharing the good news of the Bible, devotionals, the right way of blogging, faith and prayer, spiritual transformation, and more.
---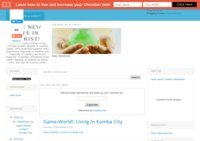 ---
Inspirational and Christian blog
---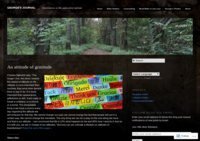 A Christian worldview blog that looks at what the Bible says about topics like: Christian living, Christmas, the Church, Creation, Culture, Easter, Error, Family, God and Jesus, Gospel, Heaven, History and prophecy, the Jews, Money and wealth, New Year, Olympic games, Other religions, Peace, Promises, Answers to difficult Questions, Trials, the Unseen world, and the Future.
---
An updated log of movement of good across the world, giving guidance on how to give back to the community through volunteer work and selfless contributions.
---
---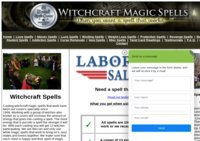 Magic spells cast by experienced witches and warlocks change the lives of others. Spells cast include love spells, money spells, lottery spells, luck spells, protection spells and more.
---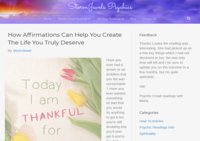 ---