Daily new and views from British Columbia. Independent, intelligent analysis of politics and culture, with feisty reader discussions on every story.
---
The official blog of Rt. Hon. John Redwood MP
---
"Ms Sparky" blog is committed to exposing KBR and other corporate criminals who commit fraud on the taxpayers dime and endanger our troops while doing it. I write about subjects such as prostitution, human trafficking, rape, electrocutions, fraud, corruption etc. Evidently the main stream media thinks that's all too boring!
---
Editorial opinion on current events and related subjects emphasis in the Middle East that some think could only originate Beyond the Cusp.
---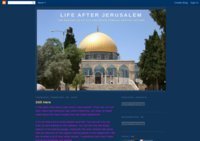 The musings of a Two-Spirit American Indian, Public Diplomacy-coned Foreign Service Officer
---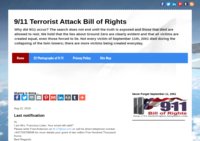 "Why did 9/11 occur? The search doesn't end until the truth is exposed and those that died are allowed to rest. We hold that the lies about Ground Zero are clearly evident and that all victims are created equal, even those forced to lie. Not every victim of September 11th died during the collapsing of the twin towers; there are more victims being created everyday."
---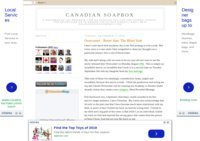 Commentary and opinion on Canadian politics and current events, as well as whatever else strikes the fancy of this 40ish year old former student of political science.
---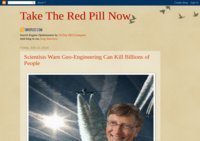 Take The Red Pill Now
---
Progressive commentary & links to fan the flames of action. Two bloggers and long time friends from Kentucky doing what we can to spread the word of progressive politics.
---
---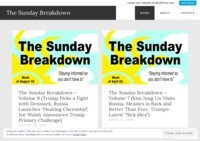 The Sunday Breakdown is ongoing series that recaps a few popular news stories from the previous week, giving you just enough information to sound vaguely informed when talking to your family, friends and coworkers. It features witty, razor-sharp commentary from a moderately qualified fourth-year journalism student, who spent an adequate amount of time reading about the topics on actual news sites beforehand.
---