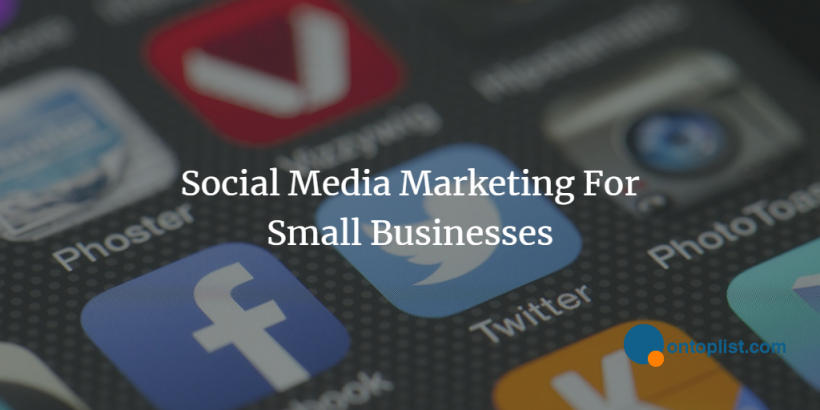 Social media is one of the most powerful tools for businesses to create brand awareness and enhance their image, leading to higher sales.
Advertisements through more traditional means such as TV, radio, and newspapers can be costly. Smaller businesses can benefit from social media marketing by creating strategies across various platforms.  
You should make regular posts on your business pages along with paid content. In 2021, social media ad campaigns are expected to cost about $8.5 billion worldwide. That shows the importance of this type of promotion. However, just putting up an ad on social media is not enough for the best results. One must study maximizing the benefits and developing a social media strategy for a successful campaign.
Let's dig a little deeper to learn some of the most useful social media tips for small businesses.
1. Study the Competition's strategy
You do not need to reinvent the wheel.
Look at the techniques other similar small businesses apply in their social media strategy. Such observations will be a good guide for you to create your campaign. It does not mean you must copy what they do; it's simply a guide.
Studying the competition will also help you look into the various social media channels useful for your campaign. Do keep in mind that the same platforms may offer different results.
2. Choose Your Platforms
As a small business owner, the next natural step is to choose the right platforms. There are dozens of options. You cannot maintain your presence on all of them. Typically Facebook, Instagram, Linked In, Snapchat, Pinterest, and YouTube are good options. Do look if any other options work for you.
YouTube is a must since it is the world's second-largest search engine. It also allows you to easily embed a video on any website or social media platform.   
3. Understand Your Audience and Connect
Understanding your audience is also essential. Different businesses cater to different market segments. If you're pitching your product to teens, you will need catchy and colorful content on the youth's favorite social media platforms. You'd more likely advertise yourself on Snapchat and Instagram rather than LinkedIn.
Meanwhile, a service for professionals will opt for LinkedIn first. And look into options such as Facebook next. The content shared will also have a very different message than the one meant for high school students.
4. Engage an Influencer
This may seem like an overreach, but it's not.
Social media influencers are an excellent source for small business owners to tell people about their offerings. The influencers can spread the word across two to three social media platforms to thousands of people, if not more. It can give a much-needed boost to your social channels and business.
5. Maintain a Budget
Social media advertisement is effective, and it brings quick results. However, maintaining a budget and monitoring the ads' performance is something most people miss. Be sure you know how much return you make on each dollar spent. If one platform is helping more, adjust the budget to favor that platform.  
While the ads may be cheap, their production also has costs. You will likely need a photographer and a graphics expert to create posts. You can lower the price by choosing stock photos from pexels.com, unsplash.com, or stockphotos.com. That is much cheaper than hiring a professional photographer.
You can also create your infographics using various apps. Also, remember that too much advertisement can lose its appeal to potential clients.
6. Create Smart and Original Content
Creating original content for your social media accounts is hard work. You must use interesting content to build brand awareness by highlighting your product's strong points. Do not follow anyone else's script for your post.
Also, ensure that you work smarter, not harder. Post no more than twice a day. Also, use software that allows you to change the format of your posts. The form should be according to the social media requirements.
This strategy is the best social media tip you can get to create content. Realigning posts for each platform can be a real problem.
7. Remain Flexible
Flexibility is critical for any business's success. Social media campaigns can bring unexpected results. Be sure to be open to changing strategies to get the required results.
This may mean you may need to pull specific campaigns. At the same time, you may need to add more funds to others. In some cases, you may need to change your campaign style altogether.
Make appropriate changes to engage your audiences. Videos may do better than infographics. And posting at certain times can get you more audience.
8. Indulge in Social Commerce
Social commerce sales will cross $36 billion in the United States in 2021. That shows some serious potential for businesses to earn more. The key is to have the option available on most social media pages.
Facebook and Instagram are known for bringing in revenues through social media commerce. However, other major platforms are also offering these services and helping businesses grow.
9. Track Your Performance
Social channels and paid promotions will help drive your business forward. However, the money you invest must bring in good results. Ensure that you're aware of the results achieved against the money spent.
Campaigns can lose their charm with the audiences. And you have to be sure to know when that happens. It's essential to pay attention to the result matrices of each campaign. By doing so, you will maximize the value of your social media campaigns.
Conclusion
Social media is ideal for advertising your small business. Ensure that you create fresh, eye-catching content that appeals to your potential clients. Also, use the above social media tips for success.
Creating innovative campaigns and getting the required revenue increases go hand in hand. Social commerce makes selling easier since customers can order directly from your social media page.
Most importantly, smaller businesses cannot afford substantial ad budgets. Social media helps them to reach out to their potential clients. Such outreach is reasonably inexpensive too.
To conclude, small businesses can highly benefit from many social media platforms. They need to use these platforms smartly and achieve excellent results.