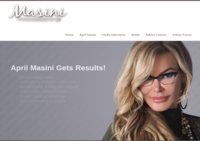 April Masini is "Ask April", the relationship expert behind www.AskApril.com - the #1 free Q & A advice forum - author of four dating advice books and the critically acclaimed "Ask April advice column.
April is the relationship expert who gets her readers results -- with the brutal truth and the most honest insights. That's why, since it's launch in October 2008, over 18,000 questions have been posted, asked and answered, on April's AskApril.com forum.
Nicknamed "the new millennium's Dear Abby," by the media, April has appeared as a featured guest on the O'Reilly Factor, hosted Everything You Need to Know About Sex and has been interviewed for articles in (among others) The New York Times, USA Today, Los Angeles Times, New York Daily News, Today, US News and World Report, Chicago Sun-Times, Fox News, ABC News, TODAY and Telemundo. April is a regular contributor to MSN, Men's Health Magazine, Happen Magazine, QualityHealth.com and Univision. Her work as a columnist has appeared in Yahoo! Personals, Florida Weekly, Balance Magazine, BlackStudents.com and eBella Magazine where her column has been running monthly since 2008.
In 2007, Old Spice hired April as the Dating and Relationship Editor for its "Voice of Experience" campaign, announcing that "Nationally recognized relationship expert and author April Masini––featured everywhere from Maxim to The New York Times––will give the female perspective on what guys need to have a dating streak to be envied."
April authored four dating advice books: Date Out Of Your League, Think & Date Like A Man, Ideas for a Fun Date and Romantic Date Ideas, as well as the critically acclaimed 'Ask April' advice column and free Q & A advice forum where she offers advice to people of all ages, ethnicities, sexual orientations and religions.
Prior to her career as an advice columnist, April worked as an entertainment executive and television and film producer. During that time she raised tens of millions of dollars in financing for internationally recognized television and feature film productions, including Baywatch and Blue Crush; was a producer of Destination Stardom and the Co-Chair and Event Coordinator for the 1998 Miss Universe Pageant.
April is also known for her successful political advocacy for the expansion of the television and film industry in Hawaii. On June 4, 1998, Hawaii Governor Ben Cayetano acknowledged April and Al Masini's contribution to the state by proclaiming June 4th of that year "Al and April Masini Day."
---
Miss Millennia Magazine is a place for "Generation Y" women to get all the information they need to stay informed and better themselves.
Miss Millennia Magazine believes in empowerment through knowledge and liberation through education. We want to help women reach their fullest potential with information and support.
Our business philosophy is simple; inspire women to be their very best, show them what they are capable of, and help them make this world better. We believe in celebrating our employees, helping major causes and bringing light to how powerful women of our generation can really be. We want everyone who helps with this magazine to be able to live their dreams through our magazine.
---
The website offers resources for youth, adults and communities interested in learning more about teen dating violence.
---
An online resource for brides and grooms in the UK, the site connects prospective planners with local wedding suppliers, venues, photographers, transport, and more.
---
---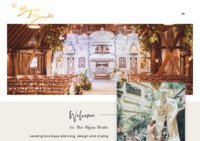 A London based boutique wedding planning and styling company, The Bijou Bride creates picturesque memories for your parties and celebrations.
---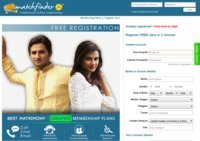 Matchfinder is a matrimonial site for Indians living across the globe. Eligible singles can register their profile to find a matching bride or groom based on their partner preferences. There are profiles from Brahmin, Kshatriya, Vaishya, Rajput communites on Match Finder. Bride and groom profiles are categorized by mother tongue, religion, education and occupation.
---
UK Wedding Savings offers great deals and discounts on wedding venues, and suppliers. Save as much as 60% on wedding costs when booking through this website.
---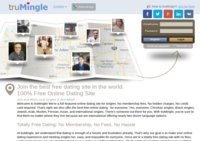 100% free online dating and matchmaking service for singles. Dating site www.trumingle.com offering a free worldwide dating service, find your match online today.
---
TSS Paratransit provides paratransit software for scheduling and dispatching for regional and local transit agencies and their service providers. Our Paratransit software does it all with game-changing efficiency—client registration, reservations/booking (including direct web/IVR-based booking), scheduling/routing, handling ETA requests, dispatching, operations support, reporting and analysis, electronic billing and audit. We support all paratransit service models—in-house and contracted operations, one or multiple service providers (zoned or unzoned), call and control center contractors, and systems that use taxis and other non-dedicated service providers.
---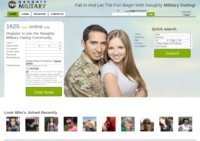 A top dating service network, Naughty Military connects thousands of single, enlisted men and women who are deployed locally or overseas. Meet members for an online chat, online date, or serious relationship.
---