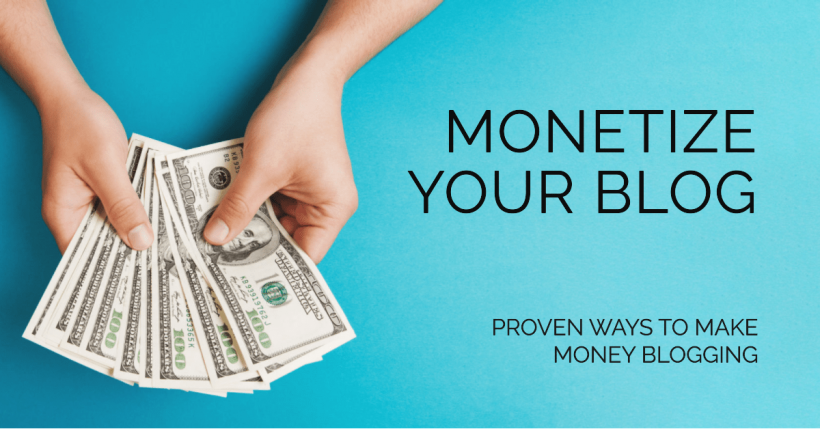 Did you know 8 of 10 bloggers never make even $100 from their blogs?
Shocking, right?
But what if I told you there's a formula to transform your passion into profit easily?
Unlock the doors in this ultimate guide on monetizing your blog like a pro. Discover various monetization strategies and level up your blogging game today! Ready? Let's dive in.
1. Leverage Affiliate Marketing
Affiliate marketing is an incredible income generator, contributing 15% of digital media advertising revenue globally. As a blogger, you can unlock significant income through affiliate sales by promoting affiliate products.
But how do you choose the right affiliate program for your niche?
First, research and identify trustworthy programs related to your blog content. Partnering with reputable brands increases credibility and enhances audience trust. Keep these factors in mind:
Competitive commission rates
High-quality products
Customer support and assistance
Timely payout schedules
Next up, effectively promote affiliate products using these tips:
Craft valuable content integrating product reviews or tutorials.
Optimize product-focused articles leveraging targeted keywords.
Provide genuine testimonials based on personal experience.
Utilize email campaigns and social media channels for wider reach.
Remember that honest evaluation and subtle promotion often work best when earning through affiliate marketing.
2. Get Paid to Write
Sponsored posts are a reliable income stream for many bloggers who partner with brands and advertisers. Essentially, weaved within your regular content production, you write paid posts or promotional content highlighting relevant products or services.
Finding sponsorship opportunities is easier than ever by simply following these steps:
Check out platforms like Cooperatize, PayPerPost, and IZEA that connect influencers and bloggers to potential sponsors.
Approach brands directly through outreach emails, expressing the value your blog can provide.
Leverage existing audience base as social proof while showcasing key performance metrics.
Remember to balance sponsored and original content; over-promoting may damage your readers' trust.
3. Create and Sell Online Courses
The e-learning market size is estimated at over $200 billion. Exploit this booming field by creating digital courses aligned with your niche expertise and market demands. Follow these simple guidelines:
Identify knowledge gaps found among your target audience via feedback or surveys.
Create tailored course curricula with accessible modules and resources.
Use online course builders such as Teachable or Thinkific for hassle-free delivery.
Launch marketing campaigns targeting potential students.
Don't forget to continually update your courses based on learner feedback or industry trends.
4. Give Exclusive Access
Membership sites offer premium access to subscription-based content behind a "members-only" wall. Establishing this structure ensures recurring income through unique or exclusive materials catering to members' needs.
How do you set up a membership site? Here's how:
Choose an ideal platform like MemberPress, Wild Apricot, or Kajabi.
Determine pricing tiers corresponding to different benefit levels.
Maintain consistent quality within the member zone— tutorials, newsletters, and consultations all count toward providing value.
Keep in mind both exclusivity and quality are crucial to satisfying your subscribers.
5. Sell Digital Products
Whether you have a creative mind or innovative solutions, selling digital products such as ebooks, templates, and software might contribute immensely to your overall earnings. So how do you market them? Here's a brief guide:
Strategize with a product launch plan— use email marketing campaigns, social media teasers, or landing page announcements.
Leverage testimonials to instill trust in potential buyers.
Offer freebies such as valuable tools or limited-time offers for increased conversions.
Consider exploiting popular e-commerce platforms like Shopify or Gumroad for enhanced online sales opportunities.
6. Make Money Through Blog Advertising
Blog advertising helps generate ad revenue and drives traffic when done right. To achieve the optimal balance between user experience and financial gains, choose the right ad network to display ads on your blog, such as Google AdSense, Mediavine, or Ezoic (the 3 best, in my opinion).
Remember that the content-first approach shouldn't be compromised due to invasive ads; prioritize reader satisfaction alongside gradual income increase.
7. Offer Freelance Services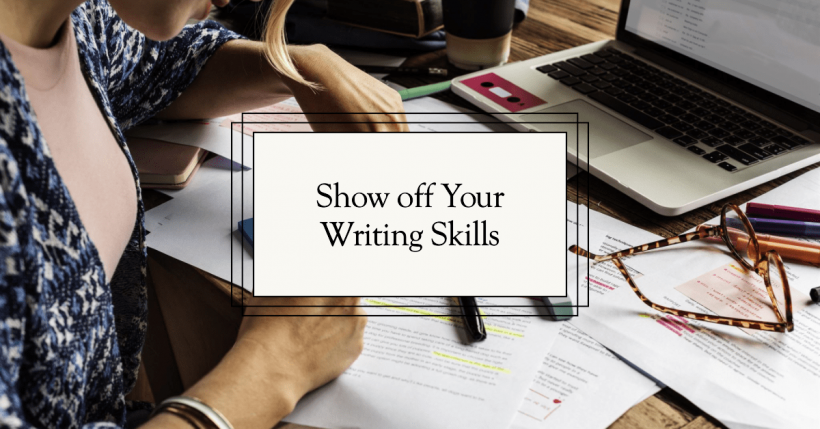 As an expert blogger with marketable skills like writing, photography, or social media marketing, offering freelance services can secure steady income through contractual work with clients who recognize the value in your offerings.
Create a dedicated freelance page on your blog showcasing portfolio samples and relevant expertise; strong recommendations from past clientele enhance credibility further.
8. Raise Funds Through Crowdfunding
Sometimes direct support from loyal readers resonates best in blogs fostering strong community bonds. Platforms like Patreon enable bloggers to receive patron support while delivering exclusive rewards over time-bound crowdfunding campaigns.
A successful campaign necessitates clear communication of goals with engaging content driving audience generosity—all aimed toward maintaining transparent relationships based on shared values.
Conclusion
There you have it, the ultimate guide to monetizing your blog through diverse income streams. Successful bloggers combine these strategies, simultaneously adapting to industry changes and growing their blog value.
Now that you hold the keys, it's time to unlock new opportunities and make money from your passion! Monetize your blog today, creating financial stability and doing what you love.
Frequently Asked Questions
Q: How do I track the effectiveness of my monetization strategies?
A: Use analytics tools like Google Analytics to monitor key metrics such as page views, conversions, and click-through rates. Regularly evaluate performance to identify areas of optimization or necessary strategy adjustments.
Q: Can I use multiple methods for monetizing my blog simultaneously?
A: Absolutely! Diversifying income streams helps maximize earnings while mitigating risks associated with a single revenue source.
Q: What are some tips on ensuring legal compliance in blog monetization efforts?
A: Disclose affiliate partnerships and sponsored content according to FTC guidelines. Consult tax professionals for tax implications related to your blogging income. Always adhere to intellectual property laws when creating or repurposing content.
Q: When should I start focusing on monetization? From day one or after building an audience?
A: Strike a balance— first, concentrate on producing quality content and building an engaged audience while still exploring initial passive income opportunities like blog advertising or affiliate marketing.