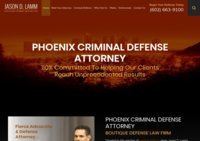 Backed by more than 15 years of experience in the legal field and dedication to my clients' rights, the Law Office of Jason D. Lamm is ready to help you when you face serious legal matters. I am a Phoenix criminal defense lawyer who has the skill and knowledge to build a strong defense centered on your needs and goals. I am a former major felony prosecutor which gives me the necessary insight into how the other side sees and approaches a case. I stand by your side throughout the process, providing relentless representation of your rights.
---
633 W 5th St, Los Angeles, CA 90071, USA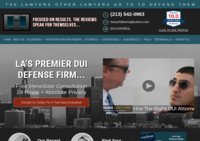 If you have received a DUI in Los Angeles County, there is much on the line your driving record, your reputation, and your freedom. We know the DUI courts and can make the right moves to put you in the best position. We offer a free case evaluation 24/7.
---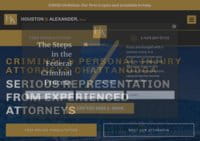 Houston & Alexander, PLLC is a Chattanooga-based law firm, focusing on two types of cases, criminal defense, and personal injury. We are dedicated to protecting our clients' rights at every stage of the process.
---
43 Front Street East, Suite 400, Toronto, ON, Canada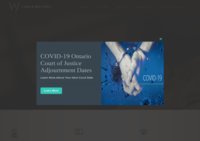 William Jaksa is a criminal defense lawyer based in Toronto that represents clients on all criminal and drug-related charges.
---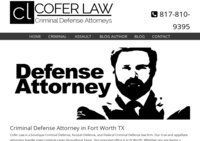 Fort Worth Assault Lawyers with proven track records can help you in litigating assault charges, violent offenses, and other criminal defense cases.
---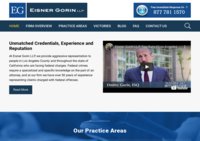 When facing federal criminal charges, you must hire an experienced federal criminal defense attorney who is capable of handling these matters. At Eisner Gorin LLP, we have more than 50 years of experience in the practice of federal criminal defense. We have a thorough understanding of federal laws, regulations, and court procedures.
---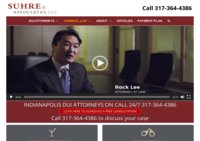 Suhre & Associates is one of the top criminal defense law firms in Indianapolis. Attorney Rock Lee has access to over 100 years of combined experience with the attorneys at Suhre & Associates. Contact us today if you are facing a criminal charge and are seeking experienced representation.
---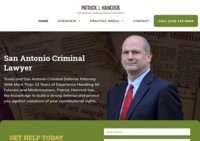 Specializing in Expungement, Domestic Violence, Sex Crimes, and White Collar Crime, San Antonio criminal defense lawyer Patrick L. Hancock has been speaking up for people since 1992 around San Antonio, Texas, against serious criminal charges. Patrick Hancock is a practiced San Antonio criminal law attorney with a tried and true record of effectiveness.
---
2 N Central Ave, Phoenix, AZ 85004, USA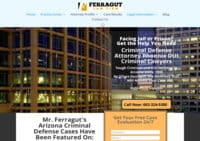 ARRESTED? DUI? FELONY? 20+ Years of Experience. Get the criminal lawyer that will fight for your rights and help keep you out of jail. Call 602-324-5300 today.
---
1800 McCullough Avenue, San Antonio, TX 78212, USA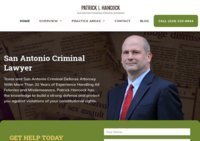 ---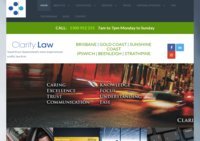 Welcome and thank you for considering engaging Clarity Law, since 2010 we have been one of Queensland's leading traffic law firms. We are experts in all areas of Queensland traffic offenses from DUI, drink driving, and work licenses to drug driving, disqualified driving charges, and special hardship licenses. If you have been summoned to court for a traffic-related matter we can help. We have 5 office locations which means we can help anyone in South East Queensland. We appear in all the courts in South East Queensland including Brisbane, Holland Park, Wynnum, Cleveland, and Richland courts. We aren't a firm that does traffic law on the side, this is all we do. If you ring us you will get to speak immediately to an expert who can help.
---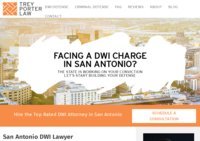 Trey Porter Law is a San Antonio Criminal Defense firm focused on representing individuals charged with Intoxication Offenses, including DWI, DUI, and Public Intoxication.
---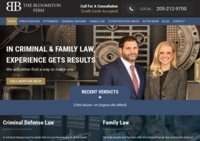 The law office of The Bloomston Firm is dedicated to defending the rights and freedom of people accused of serious felony and misdemeanor crimes. The attorneys at the firm have earned a strong reputation for criminal defense work and civil litigation in the legal community of Birmingham — and across the state of Alabama – as tireless litigators, dynamic trial lawyers, and successful gaming law lawyers. They are committed to working hard to create a positive outcome for every client.
---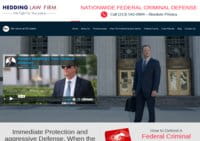 Federal criminal defense attorneys representing clients against any type of federal offense throughout the United States.
---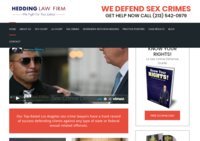 Sex crimes are taken very seriously in California. Having a sex crimes attorney in Los Angeles, CA by your side can help you to get your charges completely dismissed or get you the minimal amount of penalties possible.
---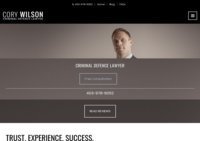 Cory Wilson is a leading criminal defense lawyer representing individuals charged with criminal, quasi-criminal, and regulatory offenses throughout Alberta. Contact us today for a free initial consultation
---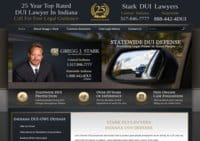 For Over 25 Years Stark DUI Lawyers Have Been The Name To Know For OWI Defense Representation Throughout Indiana. We Are On Call and Available At Any Time To Provide The Most Comprehensive DUI Defense Guidance Possible. Contact Us At No Charge. We Are Here To Help!
---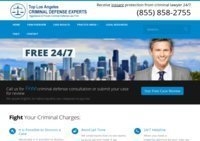 Avoid jail time and fight your criminal charges with top Los Angeles criminal defense experts by your side. Submit your case for free review and consultation.
---
5425 Peachtree Pkwy, Norcross, GA 30092, USA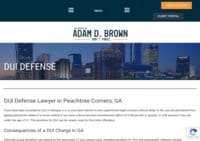 At the Law Office of Adam D. Brown our experienced attorney serves residents throughout Georgia who have been charged with all types of criminal offenses helping countless clients protect their rights, reputation, and freedom.
---
11890 Broadway Crown Point, IN 46307
Stracci Law Group - A personal injury lawyer can help you win your lawsuit and get compensation. To talk to an attorney about getting a settlement, schedule a free consultation.
---
128 N Scott St, Joliet, IL 60432, USA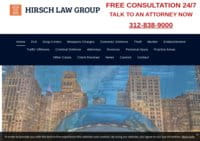 Hirsh Law Group is a criminal defense law firm headquartered in Joliet, Illinois. Former prosecutor defends people facing serious criminal charges such as murder, armed habitual criminal, drug charges, domestic violence charges, gun charges, weapons charges, embezzlement, and more. Free consultation 312-838-9000
---
Our firm handles simple and complex matters on Small Businesses and Criminal Defense. We provide personalized legal service to each of our clients, specializing in cases of Business Law, Contract Law, Commercial Law, Criminal Law, Traffic Law, and DUI Defense. We keep in close contact with our clients, keeping each well advised throughout the representation. We would be happy to discuss your legal matter with you.
---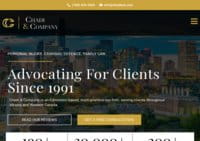 Our precedent-setting and award-winning legal team have an impressive track record and extensive experience working on cases like yours. Our lawyers specialize in the practice areas that affect everyday Albertans the most.
---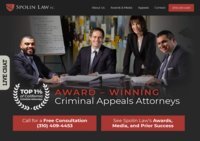 Los Angeles attorneys specializing in criminal defense and civil rights offer reliable compassionate legal counsel and representation for negotiations and trials.
---