1500 John F Kennedy Blvd, Philadelphia, PA 19102, USA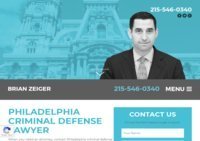 Brian J. Zeiger is a Philadelphia Criminal Defense Attorney with many years of experience. He has never been a prosecutor and has always been a zealous advocate for his clients.
---
9637 Bustleton Ave, Philadelphia, PA 19115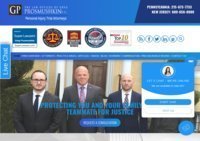 At The Law Offices of Greg Prosmushkin, P.C., you can consult an experienced legal team for personal injury, auto accident, criminal cases, immigration issues, business legal hassles, and many other complex claims. Our reputed attorneys are skilled in negotiation and litigation.
---
1608 Walnut St #900, Philadelphia, PA 19103, United States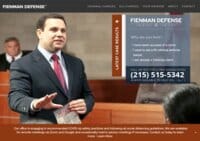 If you have been accused of a crime or traffic violation in Philadelphia, Fienman Defense is the company for you. Our Attorneys have the skills and experience needed to provide representation that is tailored to your individual needs. Call today for a free consultation!
---
1845 Walnut St #525, Philadelphia, PA 19103, United States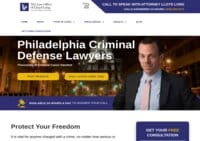 Get defense counsel by hiring Lloyd Long. He's experienced and skilled. If you're facing serious criminal charges, he can represent you in court to help protect your legal rights to the best of his ability. This local lawyer has devoted himself to helping people in need with experience negotiating harsh penalties for crimes.
---
1500 John F Kennedy Blvd #501, Philadelphia, PA 19102, United States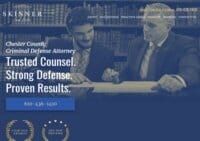 Skinner Law Firm is a Philadelphia criminal defense firm. They represent clients against a variety of serious legal matters, including DUI cases, sex crime cases, drug crimes and more. For anyone considering hiring an attorney for their case in the Philadelphia area - please contact Skinner Law Firm for your consultation today!
---
1600 Locust St, Philadelphia, PA 19103, United States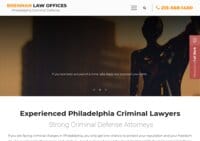 Brennan Law Offices is a top criminal law firm in Philadelphia providing award-winning and experienced attorneys. The law office comes highly recommended and is certified among the best. Be aggressively defended by our expert Philadelphia lawyers today.
---
1600 Locust St, Philadelphia, PA 19103, United States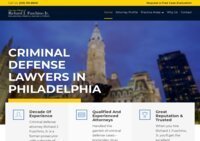 The Law Offices of Richard J. Fuschino Jr., PA is a criminal defense law firm in Philadelphia that offers aggressive and tenacious lawyers dedicated to defending clients from convictions of crime-related offenses, such as assault allegations. Whether you have been arrested or charged with aggravated assault, or are battling an order for protection from the family court system, our experienced legal professionals will dedicate themselves to suffocating your case with unrelenting defenses.
---
1617 John F Kennedy Blvd Ste 2005, Philadelphia, PA 19103, United States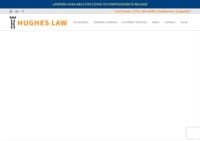 Hughes Law is one of Philadelphia's most well-respected criminal defense firms, led by experienced trial lawyer Evan Hughes, who has defended clients in both criminal and civil court. Hughes has extensive knowledge and experience with handling tough cases involving white-collar crime cases like fraud or money laundering.
---
1518 Walnut St #808, Philadelphia, PA 19102, United States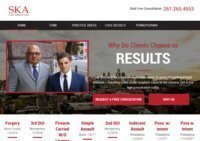 SKA Law Group, LLC is a Criminal Defense law firm in Philadelphia. Founded by attorney Michael Kotik, SKA has grown to be one of the most respected defenses firms in Pennsylvania. SKA aims to provide zealous representation for clients charged with criminal offenses including DWI/DUI and domestic assault.
---
1628 John F Kennedy Blvd #1301, Philadelphia, PA 19103, United States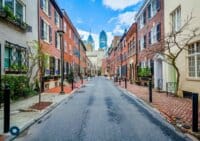 The Law Office of Mark D. Copoulos provides representation in Landlord and Tenant law, Criminal Defense and Civil Litigation matters in Philadelphia, Pennsylvania. The skilled attorneys handle all aspects of eviction from start to finish.
---
3618 Hulmeville Rd, Bensalem, PA 19020, United States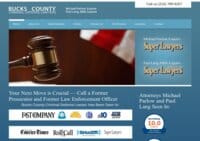 Bucks County Criminal Defense Lawyers is a Philadelphia-based law firm that provides outstanding representation to clients in Bucks County. Offering free initial consultations, our lawyers will investigate the facts of your case and work tirelessly to obtain the best possible verdict or plea deal on your behalf. We take pride in serving each client with an individualized approach focusing on their specific needs. Whether you have been falsely accused or framed for a crime, we can create a defense strategy personalized for you and your particular situation to minimize any adverse consequences it may hold for you.
---