626 Wilshire Blvd, Los Angeles, CA 90017, USA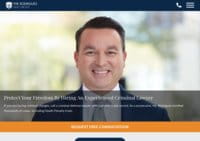 The Rodriguez Law Group is a top Los Angeles criminal defense law firm with over 50 years of combined experience. We handle all criminal matters including domestic violence, DUI, drug crimes, theft crimes, sex crimes, and violent crimes. If you are facing criminal charges, contact us today for a free consultation. We can help you protect your future!
---
6464 Sunset Blvd, Los Angeles, CA 90028, USA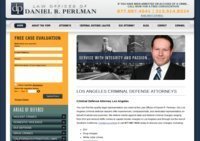 Criminal defense attorneys in Los Angeles providing representation for state and federal charges, which include DUI, drug charges, white-collar crimes, violent crimes, theft, juvenile offenses, and other criminal cases.
---
1875 Century Park E, Los Angeles, CA 90067, USA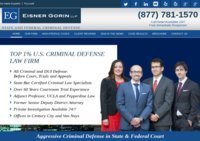 Top-ranked criminal and DUI defense lawyers who provide aggressive legal representation.
---
16000 Ventura Blvd, Encino, CA 91436, USA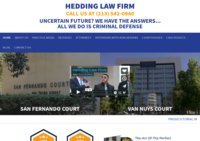 Top-rated San Fernando and Van Nuys criminal defense lawyers providing experienced legal representation. Call us at 213-542-0940.
---
11845 W Olympic Blvd, Los Angeles, CA 90064, USA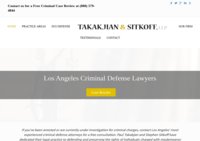 Attorneys Paul Takakjian & Stephen Sitkoff are top-rated LA criminal defense lawyers specializing in misdemeanor cases, felony DUI, domestic violence, theft charges, sex crimes, drug charges, violent crimes, probation violations, and more.
---
2049 Century Park E, Los Angeles, CA 90067, USA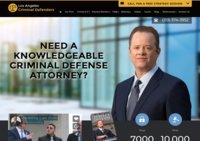 We provide our clients with dedicated criminal defense representation. We will work to provide you with the personal care and dedication that is needed to help obtain a successful outcome for your case.
---
11500 W Olympic Blvd, Los Angeles, CA 90064, USA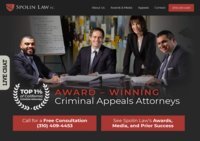 Los Angeles attorneys specializing in criminal defense and civil rights offer reliable compassionate legal counsel and representation for negotiations and trials.
---
1645 Vine St, Hollywood, CA 90028, USA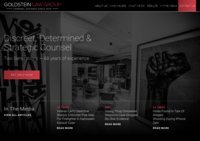 Attorney Goldstein is a criminal defense lawyer in Los Angeles since 1975. Experienced in working through complex and high-profile cases with effective, and compassionate representation. Top-rated Los Angeles criminal, federal, and DUI defense attorneys providing aggressive legal representation. Phone: 323-461-2000
---
401 Wilshire Blvd, Santa Monica, CA 90401, USA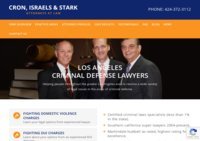 Cron, Israels & Stark are a law firm specialising in criminal defence work. We offer free case evaluations and will closely examine all the facts concerning any type of criminal conviction on your record. Our clients have benefited from our expert knowledge in developing effective strategies to help them achieve the best possible outcome, including complex cases that have produced positive results for people's personal and professional lives.
---
14404 Sylvan St, Van Nuys, CA 91401, USA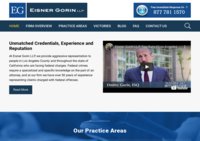 When facing federal criminal charges, you must hire an experienced federal criminal defense attorney who is capable of handling these matters. At Eisner Gorin LLP, we have more than 50 years of experience in the practice of federal criminal defense. We have a thorough understanding of federal laws, regulations, and court procedures.
---
Ventura Blvd, Van Nuys, CA 91436, USA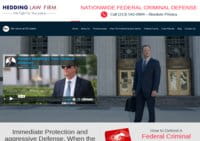 Federal criminal defense attorneys representing clients against any type of federal offense throughout the United States.
---
2049 Century Park E, Los Angeles, CA 90067, USA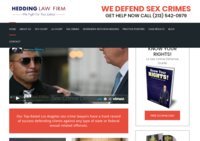 Hedding Law Firm, a criminal defense firm serving the entire state of California and other regions in the U.S., is committed to effectively defending those accused of sexual-related offenses. The firm utilizes top-rated Los Angeles sex crime lawyers who have a proven track record of success--helping clients against any type or level of offense.
---
12801 Moorpark St, Studio City, CA 91604, USA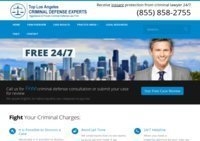 Avoid jail time and fight your criminal charges with top Los Angeles criminal defense experts by your side. Submit your case for free review and consultation.
---