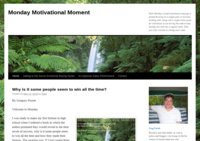 Each Monday a brief motivational message is posted focusing on a single sales or business building skill, along with a single action point, for individuals to use during the week to help develop this skill into a regular habit. Take just a few minutes to change your week.
---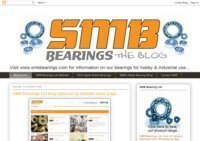 The official blog of SMB Bearings, the site provides guides on the different types of bearings for hobby and industrial purposes.
---
We are a specialist company that provide jewellery and arts & antiques valuations for the purposes of insurance, probate, family division and private sale. We also provide valuation services and events to retail jewellers.
---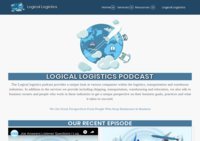 The Logical logistics podcast provides a unique look at various companies within the logistics, transportation and warehouse industries. In addition to the services we provide including shipping, transportation, warehousing and relocation, we also talk to business owners and people who work in these industries to get a unique perspective on their business goals, practices and what it takes to succeed.
---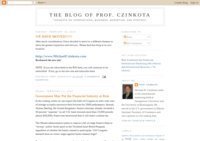 This is the blog of Professor Michael Czinkota of Georgetown University. It contains his personal viewpoints on a number of issues including: politics, international business, international marketing, global trade, tariffs and taxes, and business. There are also selections from his textbooks on international business, marketing, and other related content.
---
I am currently a MBA student at John Molson School of Business. I learnt a lot about entrepreneurship and value creation during the course. My blog is basically my way of doing the out of box thinking. I have used some iconic scenes from some of the movies and tried to connect the concepts of entrepreneurship to it.Overall my blog is concerned with the idea of how a good mindset can help person to go through up and down situation of life.
---
The Digital Blog helps you to browse and discuss about a series of technological trends and digitalization developments that will change our future.
---
The Holon is the personal blog of Richard B. Hollis, Chairman & CEO of Holonis Inc., the world's first fully integrated marketplace for consumers and businesses to manage modern relationships.
---
millennium personnel, employment ny, resume nyc, staffing new york, temp jobs, administrative assistant, hiring, work, part-time, receptionist, placement, recruitment, office, personnel, openings, agency, resumes, executive, agencies, opportunities, assistant, find job, headhunter, seasonal jobs, temp, temporary, listings, postings, new york city, manhattan
---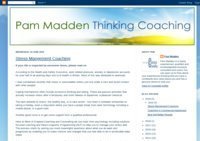 ---
Rentacomputer offers technology equipment for hire. Computers, audio-visual devices, and office equipment are provided for temporary use for business meetings and corporate events.
---
Top Questions To Ask Before Signing A Franchisee Agreement
---
---
After a successful career as a portfolio manager, managing multibillion portfolios, I help you to build your real estate portfolio, understand the economy and fundamental investment concepts. On this personal website, I am sharing with you my professional investor's knowledge!
---