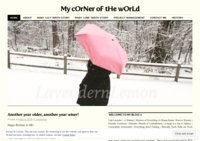 My Corner of the World is a slice-of-life blog by Lavender, a mom of two and a project manager who resides in India.
She offers snapshots of her life through no-holds-barred yet amusing accounts of family life with her kids Lime and Lily and husband Lemon, tender recollections of childhood, and more. If you don't speak Tamil or Hindi, do get Google Translate ready on the next tab to understand the occasional local phrases thrown in here and there.
---
Liberty or Death is the digital platform of Christian, journalist, and antique lover, Bethany Carson.
Bringing together her love for travel, photography, and old things, as well as her gift for words, she provides anyone who shares her interest with good content. Browse through her travel posts about the old courthouses and churches in Iowa. They are wonderfully organized in a color-coded map that conveniently links to relevant posts.
You can also get to know her more with her entries on chess (the sport she competes in), Christianity, family life, and politics.
---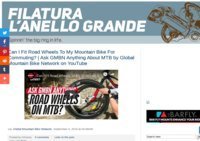 A blog about mountain bikes, cycling as an activity and sport, craft beer, and homebrewing.
---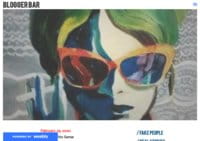 Some people say that personals ads are all fake, well, these ones truly are! Read about Scooter Boot who is looking for love from the comfort of his rascal scooter or Grandma Donna who is dusting off the old rug so she can have company over. Krystal the cat lady has 489 cats and counting and Shane is into sex related solid exchange. This site is to alleviate the stress of real dating and give you great ideas for what NOT to write in your bio.
---