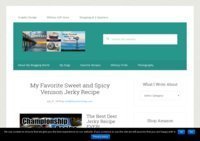 3 Quarters Today is a blog by an American mom with many passions. She loves farming, the small town she lives in, photography, the military, Jesus, and her human and furry kids.
All these are evident in her articles. One moment, you'll find her sharing tips on raising a dog or discussing the rudiments of photography. In another, you get a glimpse of what it's like to be a Marine mom as she shares stories and recipes. Next, she's giving you updates on events in her town or on farming.
Add to her many hats the fact that she's a passionate shopkeeper. Find a wide range of items in her store which has to do with her interests.
---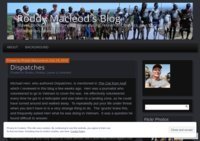 What is life like after retirement? Roddy says 'positive' and has got his blog to prove it!
Let Roddy Macleod take you on a day in the life of an information professional enjoying retirement. He travels, tries new food, and keeps active. Learn about his kayaking trip in the Isle of Barra, week-long tour of Bulgaria, 14-day cultural tour of Vietnam, and more.
Since he also loves to read books and talk about politics, you'll get to see this side of him, too. And let's not forget he worked as an information professional, so you can expect some interesting trivia and snippets of history in the Roddy Macleod blog.
---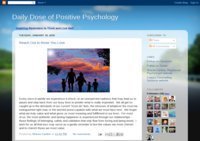 Need a happy pill? Registered psychologist Sharon Carlton of NW Calgary gives you just that in her Daily Dose of Positive Psychology blog.
She uses what she calls Reminder Therapy, which brings positive things into focus to maintain motivation, achieve goals and find happiness. Expect to see funny and inspirational quotes (usually accompanied by cute animal pictures), personal reflections and insights that may help you get unstuck (if you find yourself in a similar situation), and researched-backed entries.
From time to time, she digresses to talk about her own sources of positivity—nature and dogs.
---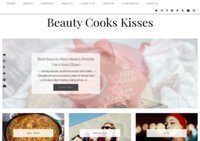 A treasure trove of beauty and style pointers, great food and home-tested recipes, DIY projects, time-saving tips, health articles, organizing hacks, product reviews and giveaways, and so much more!
---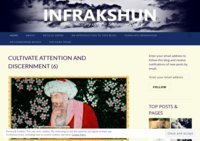 ---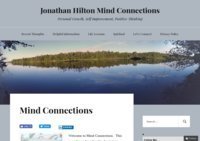 The Personal blog of someone yearning to connect with individuals committed to self- improvement and positive thinking. It touches the subject of personal energy, the power of thought, happiness, forgiveness, authenticity, alignment, positive principles, and everything else that leads to a full life.
---
A blog about navigating life with three small children. Find stories, tools, helpful hints...whatever the family has found useful and worthy of sharing.
---
Second Life Coaching provides life coaching, relationship coaching, and career coaching for men.
---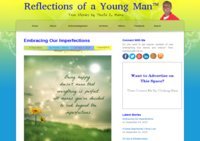 Life as it happens and made sense of by a Kenyan man living in the Kiserian, Rift Valley.
---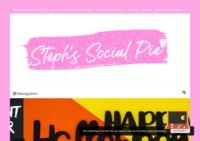 Steph's Social Pie is a lifestyle blog and editorial featuring hot and fresh health, wellness, beauty and lifestyle articles.
---
Toronto Guide for wedding planning, advice & resources. The Great Toronto Area's Premier source for reviews on venues, services, ideas and inspiration for your special day.
---
---