Girl in the North is a long-established blog with a new resident blogger--Danielle, a self-proclaimed interior addict, serial DIY-er, and crazy plant lady.
Find inspiration for home decorating and renovation projects which the thirty-something mom and wife thoroughly enjoys doing with her equally handy husband Andy. Take a peek as well of how the couple rolls with their twin daughters, Edie and Mabel, through her identical twin diary entries and personal stories.
You'll also find reviews of some home decorating and baby products.
---
Food, travel and product reviews and insights from a busy, working mom who knows you can't do it all on your own. Why reinvent the wheel when someone can tell you the best way to use it?
---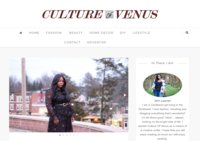 ---
A blog for women by a woman who embraces her femininity and the traditional female values and interests passed on to her by her mother, but who also loves watching football and soccer and talking about business. From her personal musings and stories, get tips, information, and insights on raising a family, keeping a home, taking care of yourself, and more.
---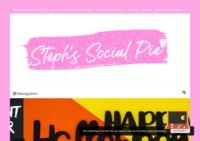 Steph's Social Pie is a lifestyle blog and editorial featuring hot and fresh health, wellness, beauty and lifestyle articles.
---
The creative channel of someone who likens himself to a Renaissance man. With eloquence and a dash of irreverent humor, he writes on a myriad of subjects, including the math of God (the golden ratio), how not to be a soy boy, and pointers on how to sell anything.
---
Second Life Coaching provides life coaching, relationship coaching, and career coaching for men.
---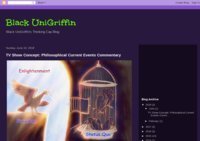 A storehouse of the random yet philosophical and progressive thoughts of an observant and opinionated Pokemon player. Find commentaries on everything from lost spawns and other game glitches to political and social issues.
---
A blog about navigating life with three small children. Find stories, tools, helpful hints...whatever the family has found useful and worthy of sharing.
---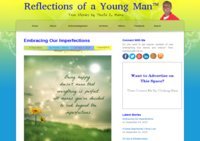 Life as it happens and made sense of by a Kenyan man living in the Kiserian, Rift Valley.
---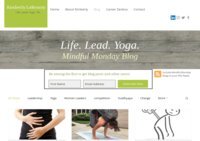 This blog discusses leadership challenges, personal challenges and how yoga and mindfulness can help to improve all aspects of your life.
---
Thoughtful Hen is a blog that chronicles a new mom's journey in the crazy and wonderful world of motherhood. It is a resource for family articles, experiences, tips and recommendations that mommies all over the world can relate to. This blog aims to provide a community for mothers where they can share and talk about their experiences and help each other out.
---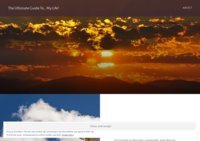 One woman's journey to self-discovery and self-care, as well as her recovery from CPTSD, depression, and extreme anxiety. The blog raises awareness of mental health disorders that are sometimes a taboo subject in today's world.
---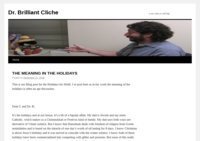 Dr. Brilliant Cliche is a digital self-help column that tackles a wide range of issues, from gaining perspective on peer pressure to battling abuse in the home.
True to advice columns, it mostly comes in a letter format where Dr. Brilliant and the Granny Dr. both weigh in on an issue presented by a perplexed individual. Occasionally, you will also see an expository text providing insights into human behavior and how they apply to your situation.
The pieces of advice are golden—well-informed and entertaining without failing to be thought-provoking and practical.
---
TouchOne is a blog by Rob Compton whose journey to adopt a four-year-old African boy in Ghana brought him to a wonderful encounter with God and a faith-deepening experience. Originally intended to be a digital journal of the adoption process of Eman, the blog has expanded to include several pages concerning this deeper understanding of Christianity.
On top of the stories chronicling the adoption process, find discipleship content meant to equip readers to make a difference in the world, one life at a time. Reading recommendations, suggested organizations you can connect and partner with, and videos of overseas ministry work are among them.
---
Personal reflections of a grandmother, yogi, and magazine writer, hailing from California but living out Midwest values. This Facebook-averse, contrarian in sheep's clothing shows you the highs and lows of life and love with wit and spunk.
---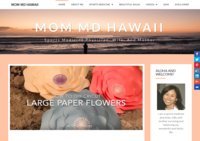 This blog is an eclectic mix of a sports medicine physician's hectic life as a full time working physician, wife, and mother. Topics include crafts, DIY, life hacks, and relevant medical tid bits.
---
A West Yorkshire couple and their fur baby Podrick make Three Peas in a Pod. Join them in their journey as they share stories about marriage, mental health, and adventures with their cocker spaniel.
---
Billy the Counselor is a blog by licensed mental health counselor, Billy Barnett, from Florida. He believes that people feel they have been helped the most when they feel most understood. Working his method around this concept, he helps people who come to him for therapy or read his blogs for enlightenment to discover the meaning behind their story.
Being a Christian, he integrates Bible concepts and principles into therapy and into some political or social issues. He also uses snippets of family life in his posts to serve as examples or jump-off points for discussions. Find informative posts on therapy, reflections on life, and more.
---
Online resource of a Christian-based recovery program designed to help people struggling with substance abuse, homelessness, crisis in faith, and overwhelming hopelessness, and to lead them to a deep and satisfying relationship with God, others, and self.
---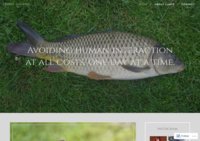 A collection of interesting stories and irreverent conversations by a man who likes to stretch his imagination for entertainment. Sometimes, life outdoes him with stranger stories.
---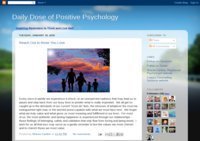 Need a happy pill? Registered psychologist Sharon Carlton of NW Calgary gives you just that in her Daily Dose of Positive Psychology blog.
She uses what she calls Reminder Therapy, which brings positive things into focus to maintain motivation, achieve goals and find happiness. Expect to see funny and inspirational quotes (usually accompanied by cute animal pictures), personal reflections and insights that may help you get unstuck (if you find yourself in a similar situation), and researched-backed entries.
From time to time, she digresses to talk about her own sources of positivity—nature and dogs.
---
A peek into the life of someone struggling with depression and mood disorder. Join her as she traces the roots of her trauma, documents her mood swings, and offers hope as she herself finds hope in her condition.
---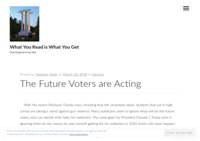 Commentaries of a man who likes to make informed opinions on love, politics, gaming, and everything else that makes the world go round.
---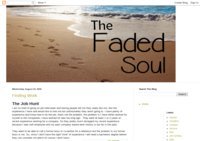 A woman's journey of being married to a man who is narcissistic-Bipolar. Follow the madness and craziness of this relationship.
---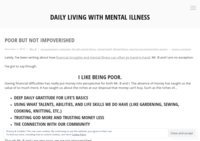 Aspiring to dispel the misconception, the fear, and the stigma around mental health issues, the blog records snippets of the family life of a wife struggling with depression and anxiety and a husband living with a severe Bipolar 1 disorder. Check out how they create a loving and supportive home, as well as how they stand up to the daily grind of life.
---
This blog covers two major life stages of a German graduate student—his time in Korea as an exchange student from the University of Cologne and his life-long project involving coming out of depression.
---
A veteran-turned-stay-at-home mom struggling to channel her inner Martha Stewart. She writes about adulting fails, DIY projects, toddler tantrums, family life—and, of course, mommy meltdowns.
---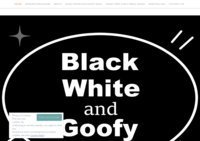 Family Adventure covering topics such as family activities, dogs, travel, genealogy, history, gardening and nature, natural health and more.
---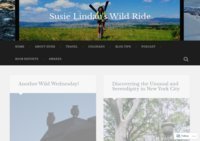 Susie Lindau is a fiction and non-fiction writer, jet setter, and poster child of early detection. Her blog, aptly called Susie Lindau's Wild Side, is a reflection of the thriver that she is.
Join her as she walks you through the adventures and misadventures she's encountered in the different places she's traveled to. She also gives a peek of her crazy journey to being cancer-free in her Boobs Report. And if you're an aspiring writer or blogger, check out her blog tips!
Don't miss out on her interviews with interesting people who have embraced their wild side! Among them are an FBI profiler, a drug and alcohol counselor, and a 101-year-old man.
---