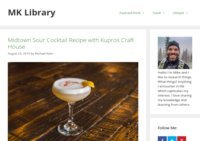 MK Library is a blog focused on well-researched pieces about travel, food, and lifestyle. It also offers influencer marketing campaigns.
---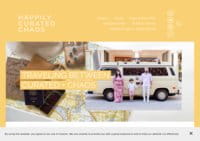 Full-time family travel, world school, and lots of food.
---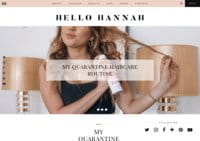 Designed for animal lovers and vegans, it's where lifestyle through fashion inspiration, eco-friendly beauty, and recipes come together. Told through personal stories that give it a genuine and honest touch.
---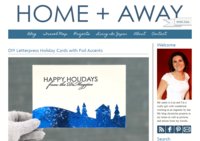 ---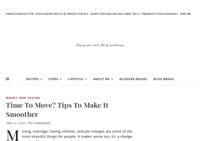 ---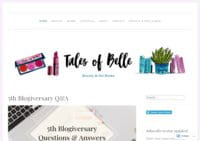 I created my blog Tales of Belle in May 2016 to share my reviews of cosmetics, skincare, and books. As well as reviews, you will also find various lifestyle posts from blogging advice to recipes!
---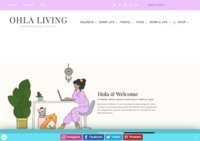 An expat family from the UK, done with the rat race and living the slow-paced life in Valencia, Spain. Ohla Living Blog details their family adventures in sunny Valencia and further afield. Find an eclectic mix of parenting advice, yummy recipes, and resources to help you ease into the Valencian lifestyle.
---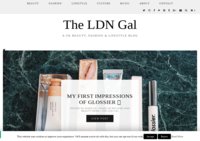 The LDN Gal is a beauty, fashion, and lifestyle website by creative copywriter and qualified journalist, Stephanie Mulholland.
The LDN Gal covers the South of the UK with a focus on London and Oxford.
The website provides news, reviews, and how-to's. For copywriting services, please get in touch for examples and rates.
---
The ultimate insider's guide to Moroccan culture and lifestyle, designs, inspirations, décor, food, art, exotic recipes, beauty products, travel destinations, and best kept secrets.
---
---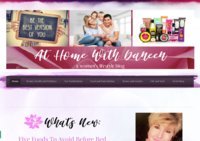 A lively & lighthearted lifestyle blog focused on beauty, fashion, food & drink, home & garden, and fun!
---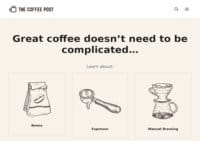 At The Coffee Post we believe coffee is much more than a caffeine hit a couple of times a day. We believe that the art of creating it, the process of enjoying it, the culture surrounding it, are what make coffee great.
---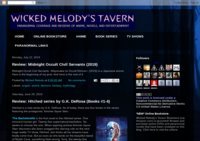 Wicked Melody's Tavern is a guide on anime, book series, and TV shows relating to the supernatural. Be on the lookout for the next mythical, ghost, zombie, and vampire stories to hit television. Get inside tips on what book to pick next through the book reviews offered by the site.
With the titles arranged alphabetically under Anime and the TV Show categories and by author in the Book Series group, Wicked Melody's Tavern makes it easy to find what you are looking for.
If you want more, the blog links to over 40 websites that are home to fictional and non-fictional content in the paranormal genre.
---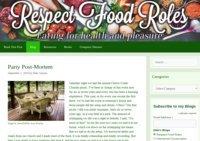 Are you interested in the concept of living your life intentionally, with purpose?
This blog covers anything and everything that has to do with how we can create a more intentional or happier life for ourselves, from media to observations of others to tales from what's going on with me. I have a pretty broad definition of what topics are related to happiness.
---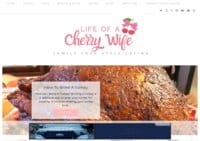 I am a wife and mama writing about family, food, style, and being a Latina! I love sharing delicious recipes, family daily life, tips and tricks and also being realistic and trying to manage motherhood, family life, being a wife, and everything along the way!
---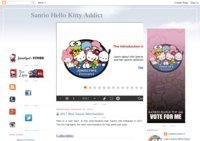 Sanrio Hello Kitty Addict
---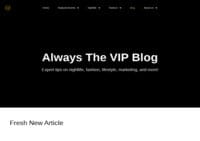 Nightlife, fashion, and events in NYC
---
---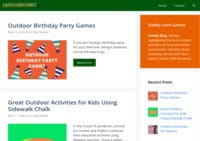 Daddy Lawn Games: We are a family lifestyle blog. Usually, we are highlighting the best outdoor games for kids and adults. Ranking every kind of outdoor, yard, and lawn game for friends and family. Outdoor drinking games too! But sometimes we will post about everyday family stuff too.
---
Welcome to my book blog featuring book reviews, author interviews, and short story contests
---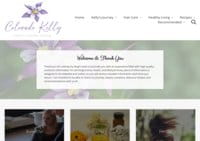 I want to provide you with an experience filled with high-quality, authentic information for all things home, health, and lifestyle! Every piece of information is designed to be relatable and useful, so you will receive valuable information each time you return. I am thankful to be able to share my journey, beauty solutions, delicious recipes, and recommendations with you!!
---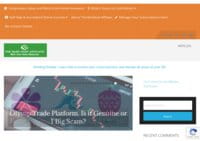 Investigating work from home schemes, MLM schemes, Dropshipping, and affiliate marketing.
---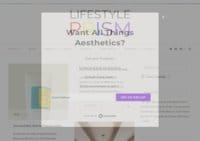 A lifestyle aesthetics blog on Fashion, Beauty, Interior Décor, Wellness, and Gourmet cuisine (including gourmet chocolates).
---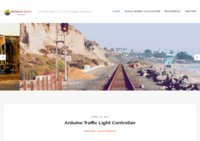 A store about a little New England model railroad.
---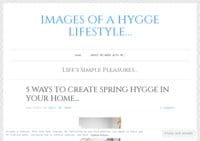 Life's Simple Pleasures… all about a Hygge lifestyle with reviews and images on life and home hygge style.
---
---
Insight, tips, and products for bird watching at home and away.
---
---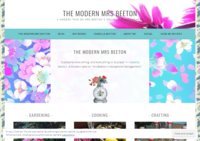 ---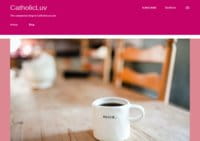 The ups and downs of Catholic dating and relationships.
---