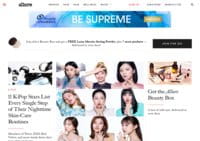 Allure.com is an online magazine that offers beauty, cosmetics, fashion tips and celebrity style for women of all ages. The website also includes skincare advice, fitness routines, and diet tips; thereby catering to their audience's needs. Unlike other beauty websites which only cater to the "younger generation," Allure provides articles that are suitable for women of any age ranging from teenagers to middle-aged mothers.
---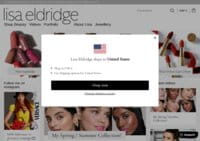 A professional makeup artist Lisa Eldridge shares her tips and tricks
---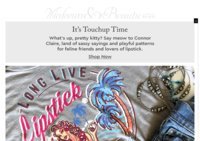 Beauty and skincare reviews of the most raved and latest products from known brands. Find beauty tips that are easy to follow and replicate at home.
---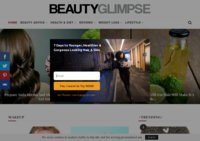 Find tips, fashion guides, and solutions to common beauty dilemmas.
---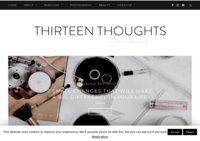 A beauty and skincare blog by Paula.
---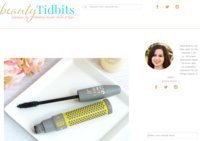 This blog is handled by Harshleen, a beauty enthusiast who loves to explore new releases. Read reviews about proven skincare and makeup products to help you decide on what to buy.
---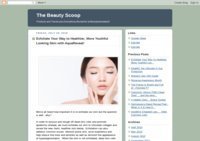 Want to keep up with the latest beauty trends, best products, and more? Then stay on top of the Beauty Scoop with our updates
---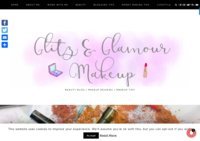 Glitz & Glamour Makeup is a blog by Kathy, one of the UK's top bloggers. Find beauty tips to help you combat issues such as dry or aging skin and open pores.
---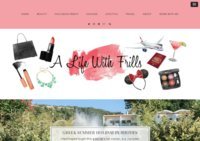 A Life With Frills is a beauty and fashion blog by Laura — a self-confessed makeup and skincare addict.
---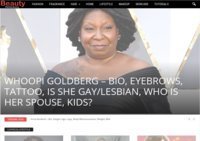 Learn about the latest beauty trends, skincare, and fashion.
---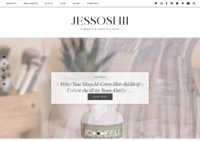 Love looking good without appearing too made up? Jessoshii is the beauty and lifestyle blog for you!
Jessoshii reflects a beauty and style philosophy consistent with its resident blogger's love for nature and the outdoors. It is home to fresh and natural makeup tips and looks, as well as reviews of organic, vegan, and cruelty-free beauty products.
---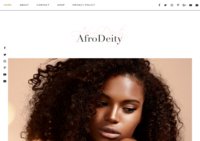 If you have ever struggled with growing your hair, join me as I start my journey to grow, healthy, strong black hair. Email me at leilu@afrodeity.co.uk
---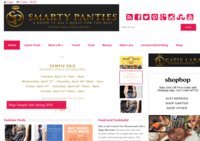 Find both fashion and beauty tips at Smarty Panties. A blog by Katie Lara, a travel correspondent for Forbes and a regular contributor to The Huffington Post. Read about the latest fashion trends and the newest beauty finds.
---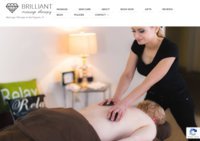 The Brilliant Massage is a blog by Jolita Brilliant, a licensed massage practitioner. Find advice on the latest facial, beauty, and skincare treatments.
---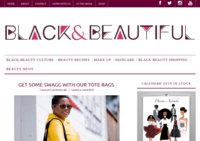 The Black & Beautiful blog is a treasure trove of fashion, skincare, and beauty tips and tricks. Find recipes on how to make beauty and skincare products from natural ingredients that you can find around the house. Learn how to apply makeup to people with darker skin tones, with reviews on which products work best.
---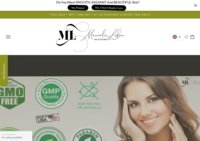 ML Delicate Beauty offers the best natural anti-aging face care products. Vitamin C Serum, Stretch Mark Removal Cream & Retinol Moisturizer. Shop our line of organic skincare products.
---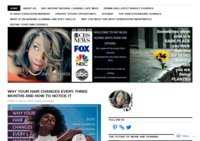 Find information about Hair Extensions Techniques, Courses, and Hair Extensions Kiosk and Salon Franchising Opportunity. Learn how to care for your hair, thinning hair, hair loss, hair extensions hairpieces, and wigs.
---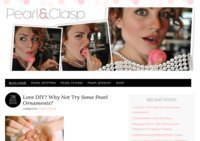 A beauty blog for pearl jewelry lovers. Learn many ways to wear this jewel of the sea, check out Pearl & Clasp.
---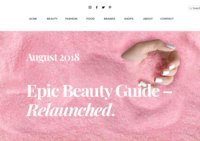 Epic Beauty Guide is a nat­ural beauty and health blog to help us women (and men, too!) get and stay beau­ti­ful, using what Nature pro­vides. Epic Beauty Guide con­tains skin and hair care tips, DIY skin and hair treat­ments, prod­uct reviews, and health and diet tips.
---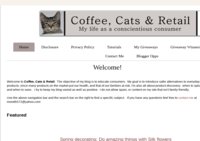 Discover safer alternatives to beauty products, consumer goods, and household items. Read about vegan cosmetics, natural skincare, health, and fitness.
---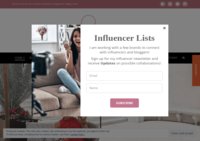 Forever Fearless shares tips on how to find the best makeup looks that will suit you well. Find reviews on new beauty products you might be raring to try.
---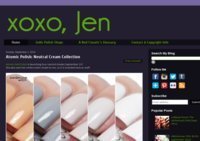 Xoxo, Jen shines a spotlight on all things nails: polishes and lacquers, creating art, reviews on the newest releases, even swatches.
---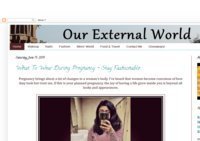 ---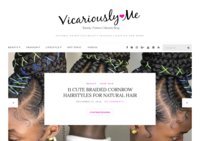 Vicariously Me formerly Glamour143 is my blog all about beauty, fashion, and life. I focus on hair with Natural hairstyles tips and tricks; Makeup where I offer makeup tutorials through my Youtube channel; nails with nail designs, care tips and tricks and so much more!
---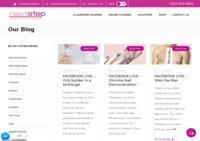 Find step-by-step video tutorials on how to achieve different makeup looks or the perfect manicure. Next Step also offers tips and advice on which products you need to have in your kit.
---
StyleAurora.com is a fashion, lifestyle, and beauty blog. It publishes top-notch makeup tutorials & trendy fashion insights for its readers.
---
Curated by Life is a fun, modern style and fashion blog by Dash, a Czech girl in the UK.
---
A curated list of products and recipes, all tried and tested by the author herself. Browse through her recipes for homemade solutions to hair loss, pimples, acne, and other skin problems.
---
PrideInWear Website & YouTube channel aims at Home, Kitchen & Lifestyle related content. Here we publish informational and review-based articles & videos in multiple Niches.
The blog helps you to provide detailed Buying Guides on different products. I personally visit different showrooms offline to know the products deeply and gather genuine & reliable information for my audience.
---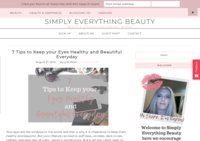 Keep up to date with beauty & lifestyle tips and techniques focused on the everyday busy women or men.
---