Recipes and techniques to make your own bread, charcuterie, beverages, soups, soaps, and ferments. I don't buy food wrapped in cardboard.
---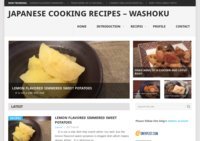 I'm very excited to share this blog with you. On this blog, I will post useful information about "Cooking Japanese food". I always welcome to hear your comment, so feel free to click on my contact page, send me an e-mail.
---
Ome Made started out as a blog about food, family and lifestyle. Now it has evolved into a business with the same name, selling homemade spice rubs, condiments and preserves. Ome Made also specializes in food catering, which is where the passion for fresh, organic, and free range food comes from. There are loads of recipes shared in the articles, covering a wide range of cuisines. It is a great site to learn how to cook a kid-friendly curry, a spicy lamb dish, or just a one pot meal that is quick and easy to prepare.
---
Rod J BeerVentures is a blog about all things beer. Whether its craft beer or macro beer, all aspects of the drink are discussed and explored here. Focusing on the local beer industry in the Cincinnati area, Rod J BeerVentures provides news, updates and events for all the beer lovers out there.
This blog aims to educate drinkers on choosing the right beer, and increase awareness on different kinds of ingredients. Rod J BeerVentures also helps businesses reach more beer enthusiasts through social media.
---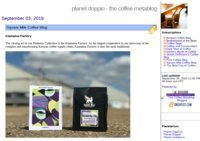 The most interesting coffee articles from the most interesting coffee blogs in the world.
---
Cooking is made easier with Sav's Kitchen, a food blog that is all about blending the right flavors and creating an aromatic experience that is almost magical.
Featuring an array of amazing dishes cooked with love, Sav's Kitchen has been recognized as one of the best vegetarian blogs at IFBA 2015. This site features countless ways of cooking and serving vegetables at any time of the day.
---
---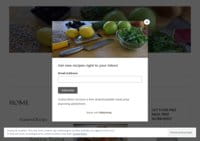 Easy and healthy recipes
---