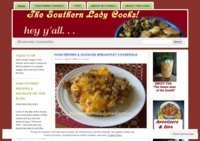 A blog about southern cooking and the south with lots of recipes, quotes, and home cooking
---
A Harmony of Flavors is a food blog created to teach people how to blend flavors in their cooking. It shares the love and joy of preparing food, no matter how simple or fancy the dish may be. In line with its goal of exploring both ethnic and domestic cuisines, this blog is regularly updated with recipes and cooking techniques.
A Harmony of Flavors is on a constant journey of diverse culinary experiences. It is a great source of recipes ranging from local to international cuisine.
---
Find recipes for soups, appetizers and main courses made of fresh ingredients to bring out the best flavors and aromas.
---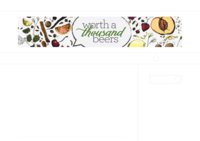 ---
A Brit in Helsinki deals with vegan cooking, interiors and travel. Recipes, pictures and tips are published in this vegan food blog, featuring a diverse range of cuisines including British, Mexican, Indian and Middle Eastern dishes.
There are product tests as well, such as ones for microgreens, Birch water, gourmet coffee, fermented food and more. A Brit in Helsinki provides a wide selection of recipes ranging from kid-friendly meals to main courses and desserts.
---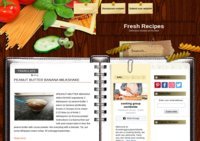 Recipes group, all with delicious recipes. Place your recipe with photos and clear description. Preferably in English so that everyone can read it. If you have friends with good cooking tips. Invite them out so you can share experiences with others
---
TWIMII or simply, the way I make it is – chronicles the journey of a food blogger who started this site while learning how to cook. From someone who went through a multi-stage diet and had only knowledge of basic meals, TWIMII became a source of easy to follow recipes.
Most of the recipes are adapted from the food blogger's favorite cookbooks, with the dishes tweaked and made a bit healthier.
---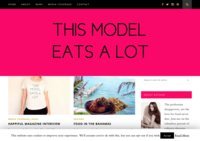 The profession disapproves, yet the love for food never dies. Join me on the relentless pursuit of culinary pleasure. And bring a napkin.
---
Daleville Alabama Kitchen is a food blog of a home cook. It is written and maintained by a mama baker from Southeast Alabama, whipping up sumptuous goods in her small kitchen. Whatever foods she makes, they are usually shared and posted, whether it is an adaptation of a recipe or a reinvented classic. Most of the featured recipes are family friendly. Some are even prepared for special dietary requirements such as gluten-free, less sugar, and low-carb options.
---
A vegetarian food blog with many Indian delicacies and more...
---
A happy kitchen full of vegan goodness, this is what Masala Vegan is all about. Discover lots of plant based recipes inspired by spices! For cooking, baking, and living, this food blog showcases vegan dishes from India and beyond. Since most of the recipes are based on whole foods, the dishes can be prepared to be allergy friendly. Masala Vegan creates magic, using aromatic spices and fresh ingredients that nourish the body while leaving a happier legacy for the planet.
---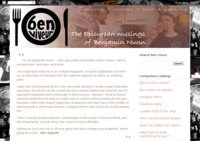 Ben Vivieur is a blog written by a renowned author, critic, and gourmand, Benjamin Nunn. It is full of robust opinions and commentaries about the food and drink industry.
Restaurant reviews are brutally honest, whether it's about a newly opened pub or a savoury discovery. Beer is a celebrated topic, with the articles being mostly about brewing, breweries, festivals and nostalgia. There's a yearly award for the best pub in London as well.
---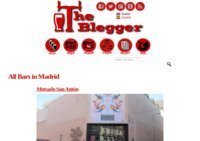 A guide where we review the best bars & pubs in Madrid, Spain, basically a beer blog.
---
ATL Adventurer highlights the amazing food, culture and events of Atlanta. This blog recommends where to eat, drink, and explore this city – both as a tourist and as a local.
It is filled with insider guides to dining spots, popular attractions and recent events. Foodies will love checking out its Restaurant Spotlights – a regular section where local restaurants throughout Atlanta are reviewed. Recent urban developments and street art are also featured in this blog.
---
A candid Singaporean Beauty & Lifestyle blogger with a fetish for everything beautiful.
Be amused as I bring you through my latest beauty & foodie adventures and my life's fantasies about almost anything under the sun with my writing humour and quirky photography!
Life is short, so I tend to share about my experiences as much as I can :)
---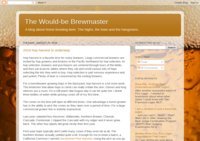 A blog about home brewing beer, the highs, the lows, the hangovers.
---
Northern California bloggers share a glimpse of their family life filled with food, travel and wine & craft beer adventures. Often featured are the lush wine regions surrounding Sacramento and the craft breweries offering the finest hops. Trying to provide fun and family-friendly information, Sipped in California celebrates the best things on this side of the world.
Discover lots of delicious yet fuss-free recipes in this blog. From kid-friendly meals to lovely wine pairings, Sipped in California has it all.
---
simple and surprising recipes for everyone. I am looking for the different combination. The original version is in dutch, called gerechtenweb.blog. Due to a lot of international friends, I also made an engllsh version
---
Browse the best collection of recipes on the Web. A recipe and cooking site offering free recipes, articles on entertaining and menu planning, helpful cooking tips and charts, a cooking dictionary.
---
Coffee lovers will definitely like The Coffee Tongue, a blog dedicated to all things coffee. From pictures and stories to recipes and coffee product reviews, this site has it all. There are articles about favorite brews, recommended coffee machines, and foods that go well with coffee.
The Coffee Tongue gives a hundred and more reasons to enjoy the drink. This caffeine induced blog is ready to satisfy its readers thirst for more.
---
Learn about tastes long forgotten and how to forage for your own Wild Food. Packed with recipes and guides we'll take you through the steps of gathering and finding your own Wild Foods.
---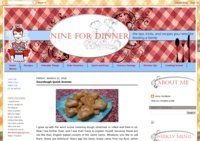 Nine for Dinner is all about giving tips, tricks and recipes needed for feeding a family. Whether your household is big or small, this blog provides useful information such as kitchen tips, grocery savings, menus, and children's favorites. There are plenty of interesting posts to read, such as the blogger's food musings, favorite cookbooks, kitchen gadgets, and fun anecdotes.
A must-read for the modern homemaker.
---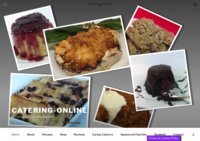 Catering Online is all about saving you money and spreading a bit of kindness. I'm hoping to encourage caterers to help others, and to save you money when cooking. I share recipes that I love and give my honest opinion on catering related products and services that I have used. My blogs range from recipes to food poverty. A section of my website called 'Caring Caterers' showcases those caterers who help the homeless and less fortunate.
---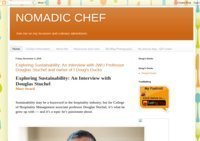 Nomadic Chef is a food blog created by a renowned chef and culinary educator from Rhode Island. As a locavore, this site is filled with everything about locally grown ingredients. From farm to table, this chef aims to bring out the best in cooking with the freshest produce.
A multiple-award winner and highly experienced in food service and culinary internships, Nomadic Chef shares his experiences in culinary travels, raising ducks, and urban agriculture.
---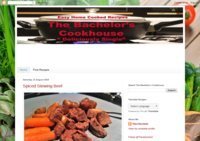 The Bachelor's Cookhouse is written by Theo Bachelor, a food blogger who loves to share his personal recipes. Believing
that there is always enough time to feed oneself something good, his recipes are filed according to specific completion time.
In a hurry? At The Bachelor's Cookhouse, it is easy to find recipes that can be prepared in under 15 minutes. Or, if you are in the mood for a longer fusion of flavors, there are dishes that can be prepared in under an hour or more.
---
Exploring Cuisines chronicles the gastronomic journey of a food critic and foodie blogger from Kolkata, India. By travelling to various places around the world and trying out foreign cuisines, this blog gives it readers a closer look at remarkable dining spots around the globe.
Whether it's traditional, innovative, or fusion dishes, Exploring Cuisines also shares lots of different recipes. Each dish is presented with pictures so vivid,
they're bound to wake up your palate.
---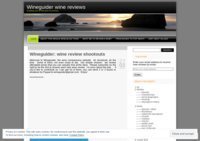 Wineguider reviews everything about wine. It answers all the good stuff, especially when it comes to buying affordable yet impressive wines. This blog constantly dishes out new wine suggestions, preferably the ones which are proven to be both delicious and low-priced.
So whether you're searching for whites or reds, a cheap chardonnay or a pinot noir to serve for your most discerning guests, you can learn a lot from Wineguider. Best values are categorized starting from wines under $15 to bottles priced over $30. Here you will learn which brands are truly awful and which ones are the best.
---
Recipes and techniques to make your own bread, charcuterie, beverages, soups, soaps, and ferments. I don't buy food wrapped in cardboard.
---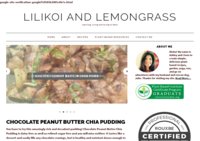 Delicious simple plant-based recipes while living, learning, and loving on Maui Hawaii
---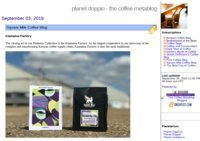 The most interesting coffee articles from the most interesting coffee blogs in the world.
---