1–30 of 35 Blogs in Education Featured Listings - Education
Henry Jenkins is the Director of the MIT Comparative Media Studies Program and the Peter de Florez Professor of Humanities.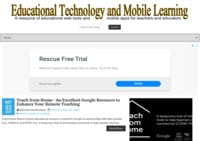 ---
Henry Jenkins is the Director of the MIT Comparative Media Studies Program and the Peter de Florez Professor of Humanities.
---
The hub contains a wide range of educational articles and e-courses about health and safety, food hygiene, nutrition, professional skills, and safeguarding people.
---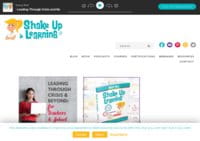 ShakeUpLearning.com provides teachers and educators with easy to understand, use tomorrow resources for Google and G Suite for Education, mobile learning and classroom technology integration through digital learning resources, technology tips and tricks, in-depth e-courses, books, resources, cheat sheets, blog publications, and podcasts.
---
Writing tips, samples and strategies for teacher's resumes, curriculum vitae, job search, teaching interviews, resignation letters, leadership skill development, and career goal setting.
---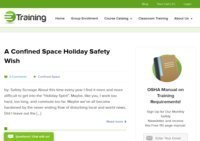 ---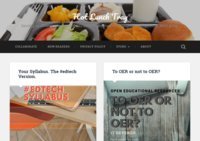 Serving up steaming scoops of K12 edtech observation, thoughts, and opinions. With gravy.
---
A financial literacy organization providing higher education insights for millennial readers; topics include technology, news, economy, environment and more.
---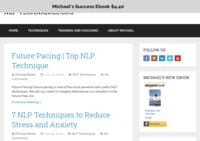 NLP Techniques. 100+ NLP techniques for business, life and relationships
---
ESL Kids Games provides free resources and fun learning ideas for teaching grammar and vocabulary to non-native English learners.
---
---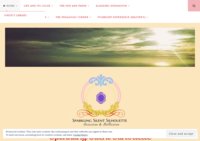 This blog contains written works and personal insights of a Fulbright scholar, which includes academic writings, research papers, learning materials for students, and other informative articles.
---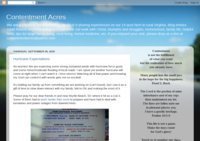 A Christian homeschooling family of 8 (soon to be 9) sharing our life experiences, homeschool, tips, etc on our 14 acre farm in rural Virginia.
---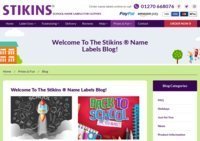 The official blog of STIKINS, a product of Label Planet – a UK based adhesive label company specializing in stick-on label products, school item labels, name fabric transfers, and labelling equipment.
---
---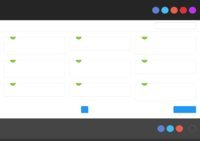 Learn how to calculate anything
---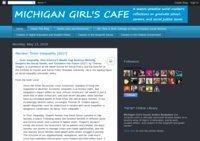 A personal blog about the life of a graduate student who is pursuing a dual-master's degree in social work and information science at the University of Michigan.
---
---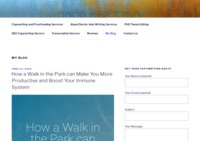 Blog dedicated to proofreading, PhD thesis editing, writing tips and all things philosophical and literary
---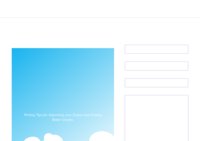 5 simple writing tips to help with essay writing and getting better grades
---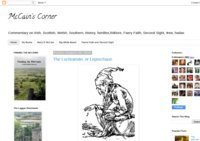 An independent scholar, writer, and genetic genealogy consultant's commentary on Irish, Scottish, Welsh, and Southern history, families, and folklore, as well as faery faith and second sight.
---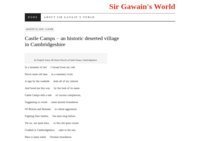 ---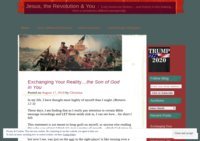 'Jesus, the Revolution & You' presents Revolutionary War history, the Founding Fathers, and the stories of some who came before…alternating our stunning, monumental past with thoughts and articles about history-in-the-making today, the Scriptures and how, sometimes, they are all related.
This author has no doubt that the hand of God was very much involved in the birthing of the United States of America, her founding documents and her government. It is not too late to rekindle the Founders' vision, wherever one can. It is always the time to meet the Lord, here in America and anywhere else in the world.
His truth is marching on.
---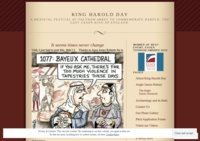 ---
---
Resources for parents and teachers | Informative articles relating to children and business | Preschool blog | Kindergarten blog | Nursery blog | Education blog | Parenting blog | Articles relating to childhood development | Blog about running a business | Teacher's blog |
---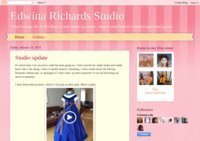 What's Sewing On At My Place. A look inside my studio, where I create historic costumes and bridal gowns.
---
This is a filled with information about tuition waiver for each state for senior citizens. It is complete with contacts for each college and requirements when available.
---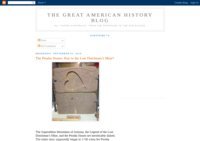 ---
Papoose Doorbelle's fiction-infused, real-world relevant, self-paced educational courses and reference materials.
---