PICDIT is all about creativity and being creative. Whether it be design, photography, art, illustrations... you name it. We hope to inspire you to be creative and go out there and do something cool.
---
---
---
Read about the latest maternity lingerie trends and Cake news.
---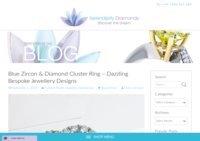 Daily articles, advice and guidance on jewellery, diamonds and gemstones. From wedding ring advice to how to grade a diamond, Serendipity covers all of the need-to-know information on all aspects of jewellery.
---
---
---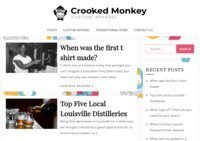 Custom Apparel, Promotions and Insight
---
Stay current on the latest in men's high end luxury shoe collections from highly sought after brands. Be in the know about special deals and promotions on mens designer shoes from your favorite brands.
---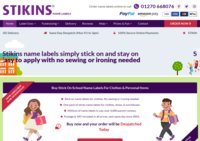 ---
---
---
---
Fashion memories and vintage clothing personal stories. Fashion designer and fashion icon articles, academy award red carpet fashion and fashion history.
---
Personal Style, Fashion and Beauty blog with a little DIY on the side
---
Jacket Society is a small start up company that was launched in the fall of 2013 by fashion designer Nora Minassian.
Nora earned her BA degree in fashion design and merchandising from Otis College of Arts & Design and has worked in the fashion industry for many years, travelling to the fashion capitals of the world to keep up with current fabric and style trends.
Jacket Society is a womens fashion blog all about womens jacket styles and trends and also offers some current womens jackets for sale designed and manufactured by Nora in small lots
Here line of women's contemporary Jackets and blazer are created and designed in Los Angeles California — Her unique attention to classic tailoring techniques combined with premium fabrications and trims are the hallmark of every product. Meticulously constructed women's designer Jackets and blazers will compliment any modern woman's wardrobe. These classic stylish and modern jackets offer a casual sophisticated yet feminine silhouette that can be dressed up for evening wear or dressed down with casual jeans, shorts or even a skirt for a really great stylish look for anytime of the day.
Jacket Society's uncompromising commitments to detail, quality and fit are the founding virtues of Nora's passion for her Collection of unique and stylish womens jackets and blazers.
---
---
---
---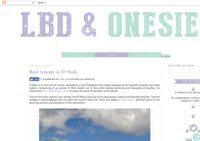 a personal style, lifestyle and mommy blog
---
I love everything to do with Fashion, Beauty and healthy living... Follow me on this journey to see what finds the way to my HART...
---
Men's underwear videos, fashion, and pictures!
---
---
American Life - British Style. A life and style blog with fashion tips, parenting tales and stories of expat living
---
---
A Wedding inspiration blog dedicated to helping you get inspired, carry out your vision and create the start to your love story.
---
---
InkiStyle is your no. 1 source for Kdrama & Kpop fashion.
We hope to help you find what you're looking for: the outfits seen on Korean stars, especially those in Korean dramas and music videos.
Besides getting to know where to buy the exact clothing, accessories, and shoes these celebrities wore, you can also get your own look without breaking your bank account with our "Shop the Look for Less" section.
Now, you can shine bright like a star in your own way, too!
---
---
---