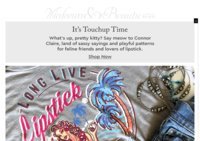 Makeup & Beauty is by Karen, a freelance writer, and a beauty and makeup geek. In her blog, she dishes out comprehensive beauty and skincare reviews about the most raved and latest items from numerous known brands. She also offers beauty tips that are easy to follow and replicate at home. She has built a name for herself and is a credible source in the industry. Her writing voice is friendly and relatable — you'll want to kick off your heels and lounge on the couch while reading her blogs.
---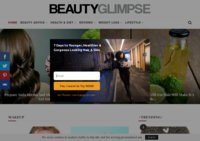 BeautyGlimpse is a website started by experts in the beauty and wellness industry. It offers unbiased advice, home remedies, tips, fashion guides, and solutions to common beauty dilemmas.
---
Learn how to do quick and easy hairstyles, cute braids, and fancy wedding updos for short, medium, or long hair with my free, step-by-step, YouTube hair tutorial videos.
---
My Fat Pocket is a beauty and skincare blog by Jessie Ting, an award-winning aesthetician from Singapore. Her blog is filled to the brim with information on proven skincare and beauty procedures such as microblading, micro-pigmentation, or phototherapy. If you plan to undergo these procedures, make sure you start your research here. There are
also a lot of nail, hair, and makeup ideas to inspire your next look. Everything we've seen is super-interesting and there doesn't seem to be enough time to browse it all. Visit the Jessie Ting blog for something to pique your interest!
---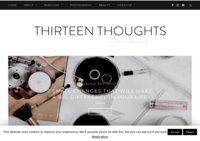 If we could measure the love we have for Thirteen Thoughts on a scale of 1-10, we're sure it would be more than thirteen. This beauty and skincare blog by Paula is inspiring and empowering. It's filled with well-written entries and beautiful photographs that she takes herself. Her personal approach to writing about the newest products that beauty brands come up with will leave you well-informed and excited to try them out. She even has a list of products she loves for achieving a natural
look. Check out Thirteen Thoughts for yourself and see why we love this blog so much!
---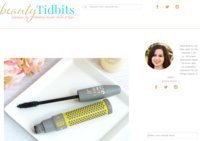 Beauty Tidbits is filled with information that's useful for every lady! This blog is handled by Harshleen, a beauty enthusiast who loves to explore new releases. Read her reviews about proven skincare and makeup products to help you decide on what to buy and use based on your preferences. Reviews are comprehensive and include info on why a skincare ingredient works and how you can incorporate it into your beauty routine. You will also find suggestions on which cosmetics you can use to achieve a full glam or a natural look.
---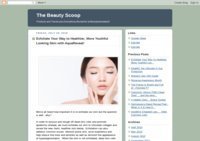 Want to keep up with the latest beauty trends, best products, and more? Then stay on top of the Beauty Scoop with beautystoredepot's beauty blog!
---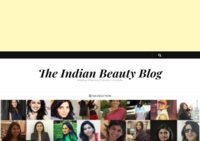 The Indian Beauty Blog is a beauty, fashion, and lifestyle blog by Ritu Rajput. You will discover articles about beauty tips, makeup looks, and fashion trends. She also reviews different makeup products which can help you decide on your next purchase. Her Indian bridal makeup checklist is a must-read to ensure everything goes well before, during, and after your wedding. If you are new to skincare, she shares budget hauls, travel skincare essentials, and more.
---
CMK stands for Colour Me Kitsch, a vibrant and unique website by Jayne Robinson — also known as Jayne Kitsch. It covers a multitude of topics, including fashion and beauty; all approached in an inspired and creative way. This comes as no surprise, as Jayne completed an honours degree in Cinema, Photography, and Television. The website's vibrance reflects Jayne's quirky personality, too!
CMK's beauty category covers the latest releases of new and established beauty brands, as well as makeup and hair care routines, and interviews with well-known makeup artists. Jayne also believes in basic beauty, and if you want to learn more about that, we suggest you go check out CMK now!
---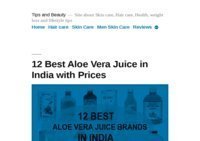 Tips and Beauty is a blog created by Niesha, an Environmental Science post-graduate. It offers beauty tips for women of all ages and from all walks of life. Here you'll find natural beauty tips on how to get better and clearer skin using easily accessible ingredients and tools. Niesha's reviews will hook you and make you want to try products for yourself. If you have olive skin, rejoice! There are recommendations about the best colors to use for your makeup looks.
---
GeniaBeMe is a beauty and skincare blog filled with reviews, information, and tips. Check out the latest beauty tips and learn how to incorporate them into your daily routine to keep you looking and feeling fresh! You will also find reviews and trials from the newest releases of both well-known and new beauty brands, . Read up on the newest products and decide whether they're for you before you buy them. There are even makeup tutorials to help you achieve the look you want.
---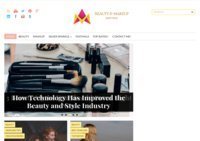 Beauty and Makeup Matters is a beauty and skincare blog by Poo. It will surely become your next favorite online resource for eye makeup tutorials, beauty tips for women, makeup reviews, and more. She can help you choose the best products for your face and skin with her helpful top 10 reviews. Reading about her travel escapades to London, the Kairali Ayurvedic Healing Village, and America may awaken your wanderlust. Best of all, she will inspire you to complete your wardrobe with her accessory picks.
---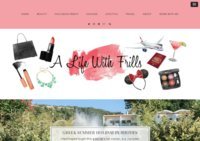 A Life With Frills is an aptly named beauty and fashion blog by Laura — a self-confessed makeup and skincare addict. She will help you update your wardrobe with fashionable clothing picks and style suggestions for the season. You'll get inspired to add face masks into your skincare routine order with her weekly "Face Mask Friday" feature. She'll try a new face mask every week and tell you more about the skincare ingredients she explores. Don't wait 'til Friday — check out A Life With Frills immediately to get inspired and beautiful now!
---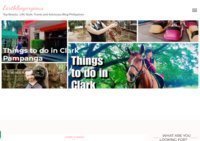 Heads up, makeup geek! Earthlingorgeous has tips, previews, and reviews about the latest beauty and fashion trends just for you. This blog has tutorials on how to apply makeup using the latest brands and products in the market so you won't miss out. There are also tips on how to shop for fashionable wardrobe options without breaking the bank — who doesn't love that? We're sure you'll love reading through everything that this blog has to offer. Earthlingorgeous has everything a modern girl needs to know!
---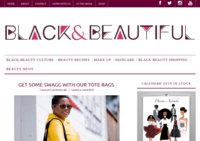 The Black & Beautiful blog is a treasure trove of fashion, skincare, and beauty tips and tricks. It is by Doria-Adouke, a French woman of African descent, who saw the need to provide beauty advice to afro-descendant women. You will find recipes on how to make products from the best natural skincare ingredients that you can find in your own home. Not many blogs highlight ways to do makeup for those with darker and deeper skin tones, and that's what sets this blog apart. There are also articles on how to apply makeup for those with darker skin tones, with reviews on which products work best.
---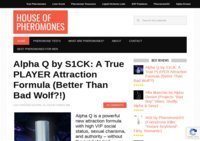 House Of Pheromones is a research and review website on pheromone colognes and perfumes. Phero Joe is an enthusiast in the field, and has been testing pheromone products since 2011. At House Of Pheromones, he writes in depth reviews about the science of pheromones, how they work, and all the different types of pheromone products available on the market. He also writes about personal topics, such as developing personal magnetism, charisma, confidence, and how to live life the way it was meant to be lived. Pheromones are just the tip of the iceberg, and many vendors simply exploit the fact that they can be used for attraction and dating purposes - however, many of them overstate the effects of pheromones. House Of Pheromones aims to bring clarity around their usage, and how to maximize the effects while not becoming dependent on the products.
---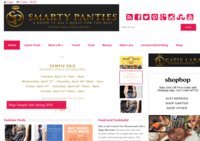 You will find both fashion and beauty tips at Smarty Panties. It's a blog by Katie Lara, a travel correspondent for Forbes and a regular contributor to The Huffington Post. In Smarty Panties, she discusses the latest fashion trends and the newest beauty finds in a straightforward and approachable way. Her reviews are realistic and believable — a combination that will keep you coming back for more. She even shares sale alerts for our favorite fashion and beauty brands! This blog is rich in useful tips and information you don't want to miss. Head on over now!
---
This blog is all about our personal style and experiences with products and places. Few months back we decided to unleash our creative side and sowed the seeds of "COSMOCHICS". Now we have devoted ourselves full time to make COSMOCHICS a one stop destination for people who love all things pretty.
---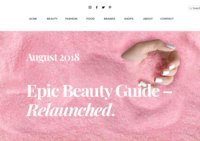 Epic Beauty Guide is a nat­ural beauty and health blog to help us women (and men, too!) get and stay beau­ti­ful, using what Nature pro­vides. Epic Beauty Guide con­tains skin and hair care tips, DIY skin and hair treat­ments, prod­uct reviews, and health and diet tips.
---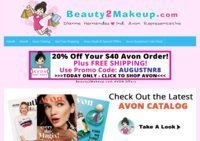 Beauty2Makeup is owned by Dianne Hernandez, an Avon representative based in India. She shares the latest brochures, giveaways and some detailed product reviews to help you decide what items you should purchase from the brand. Some of her comprehensive product reviews come with a video so you will be closely guided on how you can incorporate it into your beauty regimen.
So, if you are a beauty junkie who loves Avon's affordable skincare and makeup products, bookmark Beauty2Makeup today!
---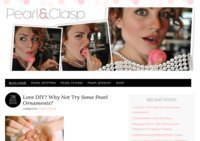 Pearls are fashion staples — they're classic, timeless, and undoubtedly beautiful. It's no wonder there's a fashion blog like Pearl & Clasp that's dedicated to them. Sure, one part of the website sells pearl jewelry, but most of its content is all about pearls. The different types, colors, ways to wear and style them, and more!
Every woman has a pair of pearl earrings or perhaps a pearl necklace — including fashion icon and legend Audrey Hepburn. Learn the many ways to wear this jewel of the sea, check out Pearl & Clasp.
---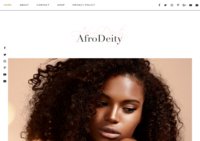 If you have ever struggled with growing your hair, join me as I start my journey to grow, healthy, strong black hair. Email me at leilu@afrodeity.co.uk
---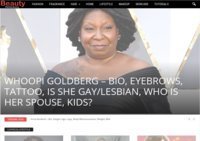 Learn about the latest beauty trends, skincare, and fashion here! Beauty Reflections has everything from fashion trends, makeup looks, and even beauty tips for men. You may even find a bio of your favorite fashion icon.
Are you wondering whether that fancy new beauty gadget really works? Check out Beauty Reflections' reviews and trials — they test the latest in the world of beauty, just for you. The honest opinions and outcomes you will find here will help you make the best choices on your next beauty purchase.
---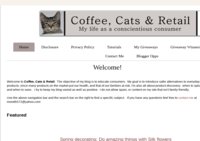 Discover safer alternatives to beauty products, consumer goods, and household items. Read about vegan cosmetics, natural skincare, health and fitness.
---
StyleAurora.com is a fashion, lifestyle and beauty blog. It publishes top-notch makeup tutorials & trendy fashion insights for it's readers.
---
Very Busy Mama is a blog by one very busy mama named Maria Jose Ovalle. VBM is a funny, realistic beauty and fashion blog. We're sure you'll enjoy Maria's blogs that chronicle her everyday beauty finds and makeup looks. She has recommendations to address common issues such as skin rashes and acne with affordable drugstore skincare products. She also shares easy ways to stay fashionable and keep up with fashion trends with easy-to-find clothing items that won't break the bank. Her writing voice is friendly and approachable, and reading her entries feels like a chat with a friend.
---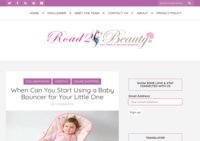 Road 2 Beauty is a blog by Anshulika and her husband. It's filled with beauty tips and tricks to help you deal with common issues such as breakouts, skin rashes, and open pores. The blog also gives ideas on how to accessorize your outfit to make it look more fashionable. On-the-go ladies will find her blogs on how to do makeup easy to follow and quick to apply. There are also posts on what you need to know about the latest skin procedures to help you look more youthful and vibrant. Talk about comprehensive! The Road 2 Beauty blog is definitely a must-visit for beauty enthusiasts.
---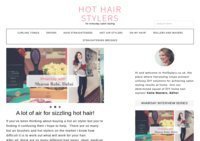 Hot Hair Stylers is a beauty and style blog by Katie. She has a passion for fashion trends and style and wants to share it with the world. She knows how difficult it can be to stay beautiful and fashionable despite being busy, so she's filled her blog with beauty tips and tricks for the modern, busy lady.
Now that the blog has grown, Hot Hair Stylers is now managed by a team of beautiful women who love sharing their experiences when it comes to beauty, skincare, and hairstyling.
---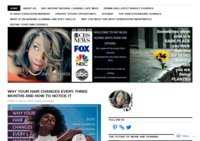 Diane Shawe's blog website is packed with valuable information about Hair Extensions Techniques, Courses and Hair Extensions Kiosk and Salon Franchising Opportunity. She also presents various topic and tips on how to care for your hair, thinning hair, hairloss, hair extensions hair pieces and wigs. Interested in products that are safe for your scalp hair and skin you will get some advice here. There is also valuable information then grow your hair and beauty business.
---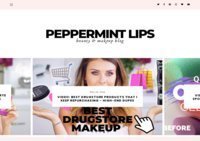 Peppermint Lips is a beauty and skincare blog that has been around since 2011. It is by Sylwia, whose love for everything beauty-related shows through her informative and honest blog entries. She has tutorials on how to apply makeup and also writes about the latest news in the industry. We love how she tests products from both high-end and drugstore beauty brands so we're sure you'll find something that suits your needs. If skincare is more your thing, don't fret. Sylwia also discusses skincare products, from cleansers to face masks and everything in between!
---