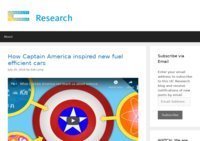 A science research blog maintained by the University of California. It covers technology, medicinal breakthroughs, environment issues, agricultural innovation, and useful insights.
---
A science blog covering a range of topics including evolution, conservation, medicine, the environment and biotechnology.
---
Notes, News, and Observations
---
Little 'Bytes' about Natural Phenomena, Theoretical Physics and the Latest Worldwide Scientific Findings. Edited from Glasgow, Scotland.
Welcome to NaturPhilosophie News! If you want to understand the mysteries and hidden workings of Nature, and if finding out about the World around you is your kind of thing, I hope you enjoy this website / news blog created and designed by a long-time Physics enthusiast, from the beautiful city of Glasgow, Scotland.
---
The Science Bit provides articles on health, science, conservatism, celebrities, pseudoscience, books, psychology, and other news.
---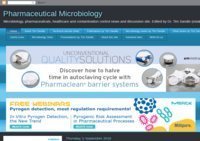 Microbiology, pharmaceuticals, health care and contamination control discussion site. Edited by Tim Sandle
---
All about the complexity of the human brain, its wiring and development, adaptation, genetics, dynamics, evolution, functions, disorders, and the science behind it.
---
Science versus Hollywood is explores the scientific concepts used in some favourite TV shows and films. It checks for facts and shares the truth behind the theories and imagery.
---
A blog geared towards young people to inspire them to study science and teach science concepts in an easy to understand way.
---
MeCour offers temperature control systems and management solutions for laboratory facilities. It includes tips and techniques for maintaining expensive samples.
---
Chicago Pixels Presents, based in Illinois, showcases and shines a spotlight on Thunder Energies products and sciences, like, Hyperfurnaces, Hypercombustion, Directional Neutron Sources, magnecular combustion and Precious Metal Detectors
---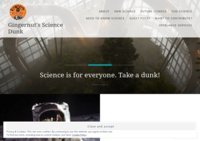 An accessible and interesting way to learn about science, all fields included. Posts are about discussions, explorations, discoveries, predictions and opinions of science writers.
---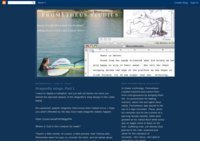 Metaphors for God, the true Prometheus, in science and science fiction. Reviews of some sci fi.
---