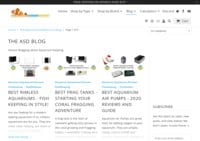 Blog about freshwater and saltwater fish keeping
---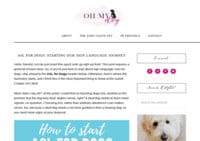 ---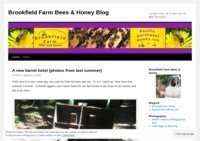 Brookfield Farm Bees & Honey
---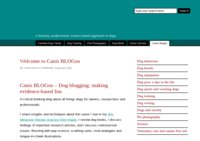 Canis bonus dog blog
---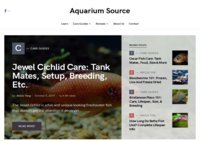 Aquarium Source provides helpful advice to help your tank thrive.
---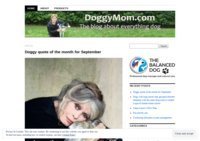 ---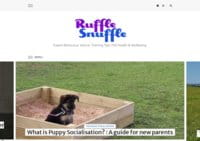 I'm Sarah White, an Animal Behaviourist, and owner of Ruffle Snuffle. I only use and advocate positive reinforcement methods to shape and change behaviors across a wide range of animals.
I created this blog as a resource for pet owners to enjoy full of training tips, behavior advice, healthy recipes, and grooming tips for all creatures great and small.
I also own Ruffle Snuffle®, my award-winning business which designs and produces an award-winning range of enrichment toys for pets, including the famous snuffle mat.
---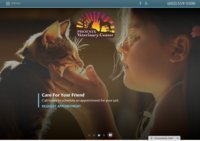 Phoenix Veterinary Center is a full-service small animal hospital for cats and dogs. Our veterinary services include preventative physical examinations, doggy dental care, and routine elective spay, to name a few.
The veterinary team at Phoenix Veterinary Center are licensed general practitioners that are caring, and knowledgeable and are here to treat your four-legged family members. Your pets' health and well-being are very important to us, and we take every possible measure to provide your animals with the treatment that they deserve.
Our practice's mission statement is care, compassion, communication. A simple statement that covers our beliefs, we strive to provide the absolute best medical care for our patients.
To learn more, contact Phoenix Veterinary Center call (602)559-5500 today!
---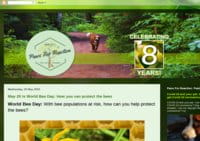 Welcome to the Paws For Reaction, a pet, environment, and lifestyle blog that is a voice for the voiceless. I'm passionate about pet care and nutrition, green and sustainable living, animal welfare, crafting, reading, cooking, and maintaining a healthy lifestyle. I'm always on the hunt for the best eco-friendly products and fun events!
---
6805 Bird Rd, Miami, FL 33155, USA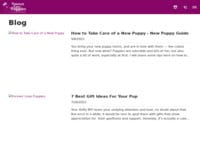 Read the latest topics on dog health tips, puppy training tips, dog grooming, dog breeds and much more.
Top Blog Posts:
How to Take Care of a New Puppy - New Puppy Guide
Labrador Retriever Breed Info | Unique & Interesting Facts About Labs
Best Dog Breeds for Active People | Athletic Dog Breeds
Why You Should Put An ID Tag On Your Puppy
How to Socialize a Puppy | Guide to Socializing Your Puppy
How to Stop Your Puppy from Biting | Tips To Stop Puppy Biting
Basic Commands to Teach Your Puppy | Teaching Your Puppy Commands
---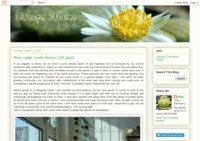 ---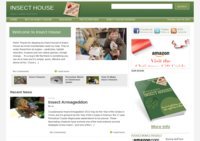 ---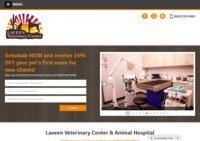 Laveen Veterinary Center is a full-service small animal hospital for dogs and cats in Laveen, AZ. Our veterinary services cover a large spectrum of animal care that includes preventative physical examinations, emergency and, critical care, routine elective spay, dog and cat dental care as well as advanced orthopedic surgery.
Licensed general practitioners we have assembled an expert team of veterinary professionals to bring you the best possible healthcare for your pet for your cat or dog.
An affiliate of University Animal Hospital in Tempe, Arizona, at Laveen Veterinary Center your pet is treated with love, care, and compassion.
Preventative annual exams are essential to provide the best medicine for your pet. Contact Laveen Veterinary Center to schedule an appointment today at (602)559-9600.
---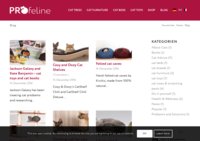 ---
An online resource for detailed information on over 200 tropical freshwater fish, shrimp and snails.
---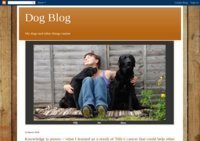 My blog about my dogs and other things canine
---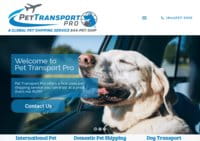 Our goal is to make your pet shipping experience an experience that is worry and stress-free. Our team is devoted to the safe travels of all animals worldwide. Whether you are in need of pet transport because you are moving or for any other reason, you will not find a higher level of service anywhere at any price. All of our pet moves are coordinated with you and your pet's best interest in mind. We love pets and we know you do, too! Please give us a call or simply fill out the form on our site and one of our pros will be happy to assist you and answer any of your questions.
---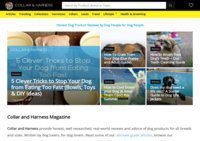 Collar and Harness provide honest, well researched, real-world reviews and advice of dog products for all breeds and sizes. Written by dog lovers, for dog lovers.
Collar and Harness is a collection of the best dog products and doggy lifestyle guides by people who love dogs for people who love dogs. We are a small team of independent reviewers, some of us who work with dogs on a daily basis.
---
The ultimate site for cat humor and gift ideas for cat lovers
---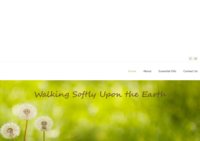 ---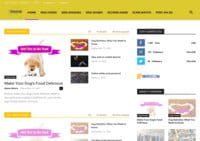 9 RIvers Australia is your own local marketplace with detailed guides and reviews of Dog Foods, Scam Watch, Current Fashion and Technology.
---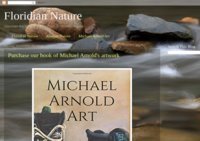 ---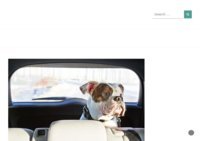 All about English Bulldogs, and other Bullie Breeds. Health, Training, Accessories, Puppy and Senior Care.
---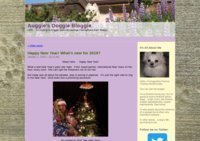 Hello, I'm Augustine Francis, Charles McGillicuddy.
You can call me Auggie.
I'm a limerick-loving boy. So, each week, I'm going to post a limerick about dogs…mutts, & ALL the breeds…maybe alphabetically, maybe haphazardly…one a week, maybe more. Stay tuned.
I'll wax poetic about the essence of a squeak toy & other very important subjects...
In other words…a dog's life…according to me.
---
Aquarium hobbyist information and discussion
---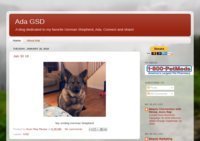 Just a blog about a dog...my favorite little GSD, Ada.
---