---
Learn Music Challenge Your Mind
---
---
A blog dedicated to Accidental CTOs, Department Heads, and Busy Executives. Business people who amongst everything else find themselves managing a software project. Its goal is to ease their pain, inform, provide toolsets and make the journey as smooth as possible.
---
All about IT infrastructure with focus on the Microsoft environment, for example Windows 10, Azure AD, Intune, Office 365, Active Directory and more. Not everything is a how-to to solve certain problems. An equally large part are abstracts and descriptions for managers. So not only the technology, also processes and decision-making support are in the foreground. Main author is Fabian Niesen, Microsoft Certified Trainer and MCT Regional Lead with more than 20 years of experience in IT and consulting.
---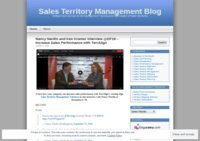 Find company news, sales territory management tips and industry updates from The TerrAlign Group, a provider of Sales Territory Management software and services.
---
Free Download Notebook Driver,Software,Firmware,Update, Manual.
---
---