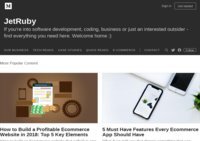 Our blog has been around for a few years now and is a vast resource of articles, on subjects as varied as in-depth tech article's on programming languages and frameworks, Project management, cryptocurrencies, UI&UX;, AI, IoT. Everything new in software development and interesting explainers on some of the most sophisticated technologies in the world today! It's a tech blog that kills the rest!!
---
---
---
A blog that provides practical advice for Oracle database developers.
---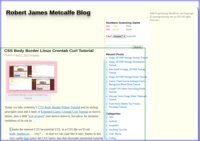 This blog contains tutorials on many Information Technology topics. We aim to introduce everybody to programming, as we believe it is a fundamental skill in today's world.
---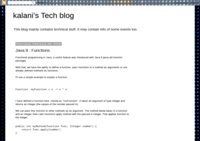 This blog contains stuff mainly related to Information Technology
---
Software Projects, Code Snippets, Java SE, Java EE, C, C++, JavaScript, HTML5, CSS3, JQuery, MATLAB, Python, Programming, Technology, Tech Reviews, Computer Science, Graduation Projects, Final Year Projects, Image Processing and many more by Berk Soysal..
---
SlashDB is a new kind of middleware, which automatically connects databases to authorized web and mobile applications using a REST API.
---
http://web-matters.blogspot.com/
---
A personal blog site for Alex Rodgers - featuring programming, graphics and games articles and tutorials.
---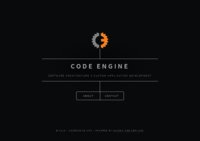 ---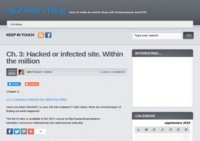 ---
---
---