Moneylogue is a blog on building your knowledge on how to make money and grow your money combined with motivation and self-discipline.
---
Canadian Tax Resource provides income tax, financial planning, and estate planning information and resources. We also discuss stocks and other investments and their impact on taxes.
---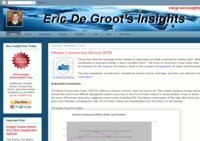 We are a forum that uses the markets as the ultimate teacher and provides unique perspective on capital market, economic, and geopolitical trends.
---
TradersHelpDesk will help both beginners and experienced stock exchange traders with expert tips and the latest market news. If you want to know more about how to use the average true range indicator, ADX and price bar reading, check out their coaching sessions.
---
On Personal Finance Insider, Ben Carson uses his knowledge and experience as a Certified Public Accountant and Certified Financial Planner to help you manage your cash flow better.
---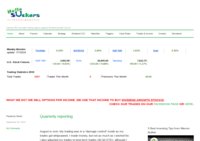 Hello Suckers, owned by Martin, will show you the real deal about how to invest and trade successfully in the stock market. As you read along, you'll realize that it is not easy as Martin does not sugarcoat the whole journey. Learn from his mistakes and successes by visiting his blog today.
---
Oddball Wealth discusses a wide variety of financial topics such as business and entrepreneurship, investment, passive income, real estate, blogging, and more. They also have compiled renowned travel and personal finance resources as well as useful tax software programs.
---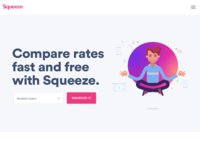 Planning to have your own car should never be stressful. Use Squeeze to find the best insurance policy and discounts to make your dream come true.
---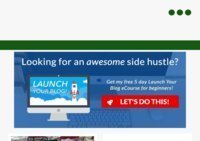 Stack the Chips is a straightforward and enjoyable website to help you manage your finances and increase your income.
---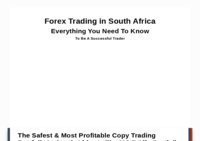 Join Haroun Kola on his journey through the world of trading and investment and learn some helpful tips and tricks.
---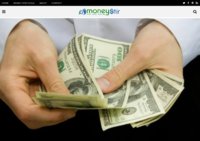 Money Stir is filled with tips and recommendations from Chris Roane — a regular guy who has learned his financial lessons and wants to share his experiences with you.
---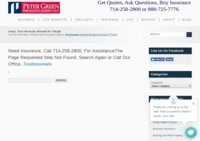 On this website, members of the PGIA team share their best practices and helpful information on how policy holders can get the most out of their coverage.
---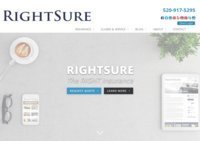 RightSure.com doesn't just discuss the Right Sure Insurance group; they also have helpful blog entries to help you understand your insurance policies better.
---
Whether you're looking to learn about ForEx, Cryptocurrency, or even Market and Trading suggestions, Forex Markets Live is where you'll find what you need!
---
The Fairview Commercial Lending website is where you can find assistance on lending and financing opportunities.
---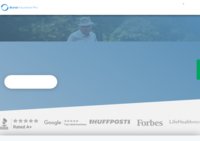 We help families obtain affordable burial insurance, to help offset the final expenses that come at the end of ones life
---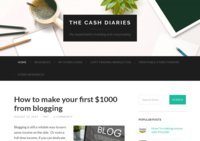 The Cash Diaries is where you will find first-hand accounts and helpful advice on trading and investment.
---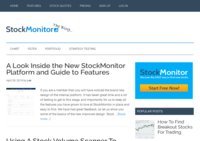 Whether you're a beginner or an expert in the Stock Market, we're confident that you'll find useful trading strategies and tips on Stock Monitor valuable.
---
It's important to know about deflation when you're trading on the stock market — deflation.market is just the resource to guide you.
---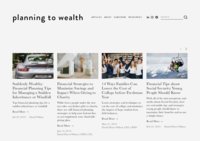 Planning to Wealth provides personal financial planning guidance and wealth management tips for business owners and entrepreneurs in New York City.
---
The Weklar Business Institute team will help you rev up your ROI and improve your business strategies.
---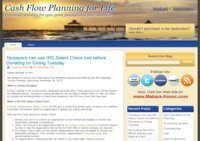 Everybody needs to plan their cash flow well. Good thing is you can count on this website to help you make the most out of your money.
---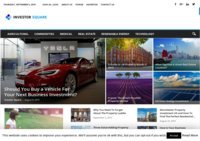 Investor Square connects developers and investors and assists them in making innovative, sustainable, and ethical investments.
---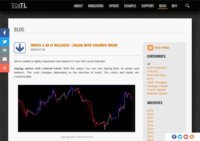 ---
Behind God, Money & Me is Brian Jewell — a writer and speaker who uses teachings from the Bible to make the most of his money.
---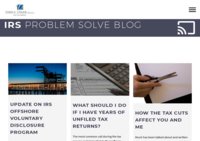 IRS Problem Solve will not just help solve your tax and financial problems, you will also find information to ensure that you don't find yourself stuck in a hole again.
---
We are positive that you'll find the information on Income Honcho helpful when it comes to increasing your income and improving your life.
---
The Life Insurance Blog is where you will find valuable inside information on life insurance and property investments.
---
Stuart Wills is a New Zealand mortgage broker who shares his thoughts on finance, life and the beautiful country that is Aoteroa.
---
Welcome to Degrees and Debt! A financial and life journey (too corny?). Well, I am a 24 year old male from Boston, MA. I got a B.A. in Political Science a few years ago and am now wrapping up my M.S. Project Management. Throughout my undergrad I racked up almost a hundred thousand dollars in student loan debt and when the masters program is done that will add another twenty two thousand. Like many others I have other debt as well; a mortgage, credit cards, bills, groceries, life, etc. As you can see I have dug a pretty deep hole for myself pretty early in life, but like so many other young graduates, I am in the same situation as many others. I finally realized I had to do something serious about this debt or I would take it to the grave with me (not to mention it would just keep growing). I decided the best way to tackle it was creativity and more important, tracking, thats how Degrees and Debt was born.
---