Investment Watch Blog is dedicated to providing alternative news covering finance, economy, politics, world news, current events, investment news and more.
---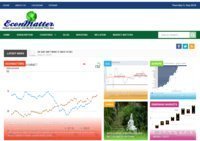 EconMatters is made up of a team of financial and market analysts who research, analyze, and write articles devoted to the discussion of important economic and market specific issues relevant to our readers and global strategic investing.
---
If you need a loan for any reason then Macclesfield based lendingexpert.co.uk can help you.
They are a team of highly experience finance professionals who help people from all walks of life get a loan from those needing a few thousand to buy a car to those who need tens of thousands to finish a home renovation project.
The business provides both secured and unsecured personal loans for anyone over the age of 18 and who owns their own home.
Loans can be arranged quickly for those with an adverse credit rating and people who require a larger long term loan to consolidate their existing loans and credit.
Loans can be arranged quickly with most secured loans taking on average 3 weeks from the initial enquiry to the transfer of the loan funds to the borrower.
The team can also arrange and broker all types of commercial finance for offices and commercial buildings. Secured second charge loans can be arranged for buy to let property and development investments.
Lending Expert ltd is based in the North West of England in Macclesfield, Cheshire and can provide loans for anyone nationwide.
The business serves the whole of the UK and can arrange loans quickly via telephone and by email and post.
---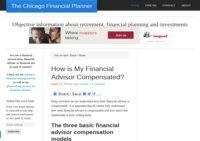 Roger Wohlner is a reputable financial planner based in Chicago. His blog has useful tips on what to do after retirement and how to make the right investments to help you achieve your goals.
---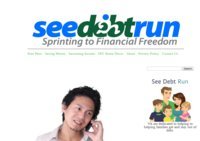 Be financially free by reading See Debt Run. The blog will teach you how to save money, increase your income and make the right investments.
---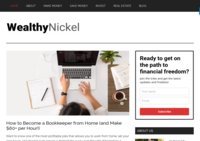 Whether you have $1000 or $1M, planning your future by making a good investment should be a priority. Achieve financial security by reading some tips from Wealthy Nickel.
---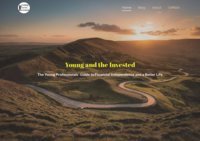 Young and the Invested is a site dedicated to helping young professionals find financial independence and live their best lives.
---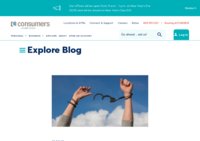 Consumers Credit Union offers financial tips and lifestyle suggestions for shaping and protecting your financial future.
---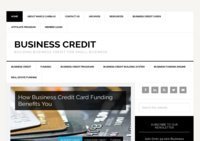 Business credit information, news, tools and resources for small business owners on how to start, establish and build business credit without putting personal credit or personal assets at risk.
---
Whether you're struggling with debt due to mortgage and credit card loans, utility bills and other household expenses, My Money Design has tips that you can follow to help you manage your problem. They will teach you how to increase your personal finances and secure a passive income.
---
Whether you're looking for a bank to fund your mortgage or just general financial advice, Madison Mortgage Guys is where you'll find everything you need.
---
Arrest Your Debt is a financial blog focused on helping people destroy their debt and build their future! Our site offers easy to follow personal finance tips and tricks to take control of your money!
---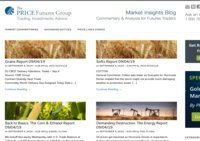 Market Information is a Powerful Thing. This is why we have created PRICE | Market Insights - a real-time, searchable, and shareable information portal for the most current and time-sensitive market data.
---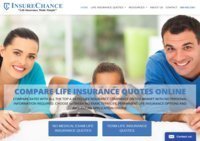 InsureChance will help you understand the importance of life insurance and how it can help you acquire financial security when mishaps happen. They have reviewed several insurance providers so you can find the best one that will attend to your needs and give you the best coverage.
---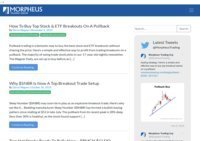 Learn a successful method of swing trading stocks, receive trading strategy lessons, tips, and top stock picks.
---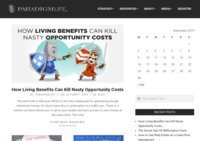 Want to know the secrets of millionaires? This is just some of the information Paradigm Life divulge so that you manage your income and expenses. They will help you create a positive mindset that will lead you to financial freedom.
---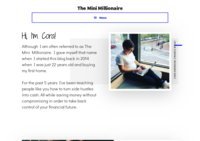 If you are looking for ways to increase your income while staying at home, The Mini Millionaire is a great blog to follow. Cora Harrison, the blog owner, also gives tips on how you can save money when shopping or traveling.
---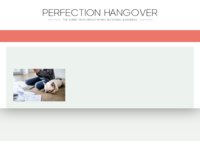 As a personal finance geek, I'm all about budgeting, saving money, paying off debt, and making money online from home (like blogging) and other side hustles.
---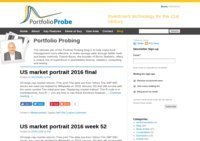 Portfolio Probe is a financial software program created by Burns Statistics. It can generate random portfolios and optimize it for trades. The program promises its users drastic changes in the way they manage funds.
---
Be an independent senior by having your own life insurance from Life Net. The blog will guide you on how to choose the right type of insurance that you can
benefit most
from depending on your future goals.
---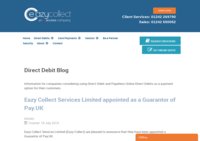 Advice for businesses looking to improve their payment processing using Direct Debits and Card Payments.
---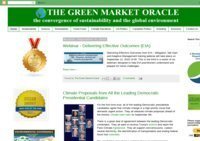 If you are looking for ways to help Mother Earth, The Green Market Oracle discusses several ways that you can help to prevent climate change.
---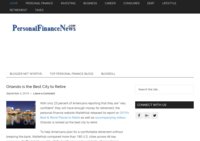 If you are an investor looking for the latest news about the market, Personal Finance News is a great blog to read. The site covers numerous topics including investments, businesses, lifestyle, retirement, and more.
---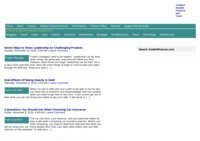 Personal Finance Issues And Concerns. Inspirational yet most Practical.
---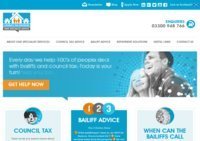 Council Tax Advisors is a company comprised of experienced and knowledgeable individuals who share helpful advise with
people looking for solutions to problems regarding council tax and bailiffs.
---
Strengthen your retirement security by having a feasible plan for the future. Stay focused and prepare early by learning more about IRA vs 401k Central.
---
Millionaire Dojo is a website dedicated to showing you that you can become a millionaire by taking the right financial steps.
---
TradersHelpDesk will help both beginners and experienced stock exchange traders with expert tips and the latest market news. If you want to know more about how to use the average true range indicator, ADX and price bar reading, check out their coaching sessions.
---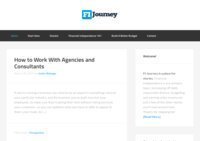 FI Journey helps individuals achieve financial independence by sharing stories and advise on how you can effectively pay off your debts, set a daily budget, and earn extra income.
---
Moneylogue is a blog on building your knowledge on how to make money and grow your money combined with motivation and self-discipline.
---