Business advice and ideas and business development for profit growth and improved business!
---
---
---
We Brand 4 You supply promotional products and all kinds of branded merchandise from promotional pens to printed mugs and we deliver daily to customers across the UK.
We have the experience and expertise needed to provide you with help and advice of the highest calibre and can supply you with quality promotional merchandise that speaks volumes about your products, services and why it makes so much sense to do business with you.
We are able to cater for a wide range of budgets, so don't worry if you only have a modest amount of money to invest – we are confident we can cater for you no matter what your needs are.
---
Come Alive! A Public Speaking and Presentation Skills blog
---
---
With around 15 per cent of workplace injuries worldwide attributable to drug and alcohol use, a robust workplace drug and alcohol management program is a must for all Australian businesses.
Integrity Sampling can help you with all aspects of workplace drug and alcohol management, including:
- Developing and implementing a drug and alcohol management program for your workplace.
- Developing polices and procedures related to drugs and alcohol.
- Workplace drug testing.
- Workplace alcohol testing.
- Education and awareness for your employees, an essential component of any drug and alcohol management program.
Integrity Sampling has helped hundreds of customers throughout Australia with workplace drug and alcohol testing services since our inception in 2001. Drug and alcohol management and testing is our sole business and we are experts at what we do.
---
---
---
Small business advice. Advice on cash flow management and on how to grow your business.
How do you increase your sales and profits in your small business? How do you prepare a cash flow forecast for the bank or an investor?
Bowraven's business blog is full of useful articles and videos providing great advice for small business owners and entrepreneurs.
The blog is written by Russell Bowyer, a Chartered Accountant, a Chartered Tax Adviser, a business owner, a property investor and now a novelist in learning.
---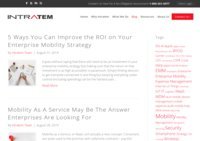 ---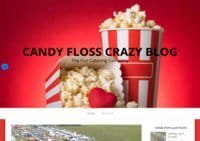 An irreverent look at the events industry, coupled with stories of our misadventures and trials and tribulations.
---
---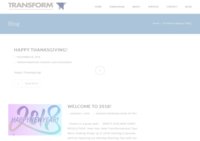 ---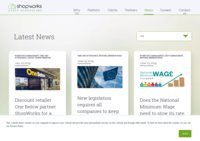 At Shopworks, we build time and attendance software that helps your business run more efficiently and supports, trains and motivates your staff. Our bespoke workforce management (WFM) and staff scheduling solution is unique to every client.Shopworks supply businesses in the retail, leisure and hospitality sectors with between 200 and 20,000 staff.
---
ProHorizons - Accounting Practices Sales and Development Observations
---
---
A blog covering topics related to office and visitor management concerning to safety, security and smoother operations.
---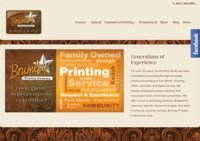 Commercial printing news and information for small businesses.
---
---
In today's business world where content marketing is king, customer testimonials have gained a lot of traction. According to Dimensional Research, 90% of buyers who read positive customer success content claimed that it influenced their purchasing decision. This is because they trust the results others say they have gotten, to what you tell them.
Not to be harsh, prospects will take the word of a satisfied client over yours. It's a human thing. Customer testimonials send a message of trust in your marketing campaign. Customers now have zero tolerance for sleazy marketing tactics. They are tired of marketing tactics that focus on the business and not on them. So, they prefer marketing messages that they can identify with and connect to. Hence, there is a need to prioritize customer testimonials in your marketing campaign.
---
Sales Strategy, Sales Training, Sales Audit, Sales Turnaround, Sales Change, Sales Recruitment, Sales Consultancy
---
Green Improvements is your premier commercial roofing contractor. From manufacturing facilities to retail and commercial buildings, we offer sound solutions tailored to meet your business's roofing and building envelope needs and budget.
Specializing in waterproofing and restoring existing commercial low slope metal and rubber roofs with various types of fluid applied, bright white, seamless systems, owner Ben Schlabach brings farm-raised work ethics to the commercial roofing community.
A Conklin® Preferred Contractor, owner Ben Schlabach has completed the qualification process for Preferred Contractors by demonstrating superior roof system application and customer service.
While commercial roofing is our specialty, we also provide exterior building envelope services. From sidewalls to exterior windows, skylights, man doors, and overhead doors, inspecting the envelope of a building identifies any weak spots in the tightness of the building, which can lead to heat loss.
To learn more about our industrial roof repair and replacement, contact the Premier Commercial Roofing Contractors at Green Improvements at (574) 231-7026.
---
Podcast coaching and production services for new and existing podcasters and brands
---
We talk about paint booth maintenance installation and service products. Using the right filter,filter changes and keeping production going.
---