---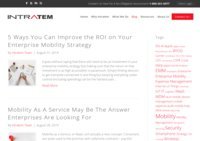 ---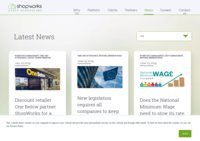 At Shopworks, we build time and attendance software that helps your business run more efficiently and supports, trains and motivates your staff. Our bespoke workforce management (WFM) and staff scheduling solution is unique to every client.Shopworks supply businesses in the retail, leisure and hospitality sectors with between 200 and 20,000 staff.
---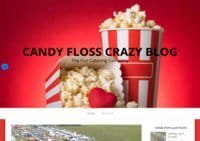 An irreverent look at the events industry, coupled with stories of our misadventures and trials and tribulations.
---
---
ProHorizons - Accounting Practices Sales and Development Observations
---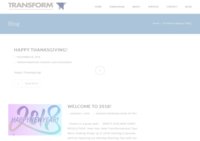 ---
---
With around 15 per cent of workplace injuries worldwide attributable to drug and alcohol use, a robust workplace drug and alcohol management program is a must for all Australian businesses.
Integrity Sampling can help you with all aspects of workplace drug and alcohol management, including:
- Developing and implementing a drug and alcohol management program for your workplace.
- Developing polices and procedures related to drugs and alcohol.
- Workplace drug testing.
- Workplace alcohol testing.
- Education and awareness for your employees, an essential component of any drug and alcohol management program.
Integrity Sampling has helped hundreds of customers throughout Australia with workplace drug and alcohol testing services since our inception in 2001. Drug and alcohol management and testing is our sole business and we are experts at what we do.
---
---
---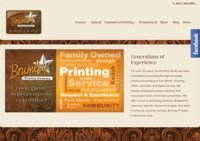 Commercial printing news and information for small businesses.
---
In today's business world where content marketing is king, customer testimonials have gained a lot of traction. According to Dimensional Research, 90% of buyers who read positive customer success content claimed that it influenced their purchasing decision. This is because they trust the results others say they have gotten, to what you tell them.
Not to be harsh, prospects will take the word of a satisfied client over yours. It's a human thing. Customer testimonials send a message of trust in your marketing campaign. Customers now have zero tolerance for sleazy marketing tactics. They are tired of marketing tactics that focus on the business and not on them. So, they prefer marketing messages that they can identify with and connect to. Hence, there is a need to prioritize customer testimonials in your marketing campaign.
---
AI-driven platform for finding, analyzing and recruiting affiliate marketing partners. Gives access to view over two million publisher websites that link to over 400,000 advertisers.
---
Persuaders is a Sydney based design agency who specialise in creating powerful business presentations for some of Australia's largest companies and organisations. Their services include infographic design, explainer videos, PowerPoint presentation design and more in addition to a range of training courses and workshops to help you improve your presentation skills. Visit their website now to learn more.
---
Sales Strategy, Sales Training, Sales Audit, Sales Turnaround, Sales Change, Sales Recruitment, Sales Consultancy
---
We talk about paint booth maintenance installation and service products. Using the right filter,filter changes and keeping production going.
---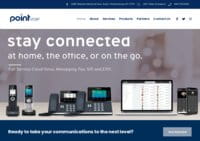 The outside world never stops moving, no matter what you have going on in your life. You need to be able to connect with others wherever life takes you, regardless of what you're doing. PointVoIP Plainview, NY, can help with that.
PointVoIP, a Plainview, NY solutions provider, opened its doors more than five years ago and continues to make customers' lives better with its high-speed VoIP services.
---
Lancaster, SC 29720, USA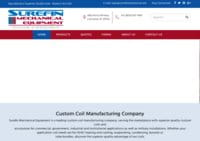 Surefin Mechanical Equipment is a leading custom coil manufacturing company in the USA serving the marketplace with superior-quality custom coil and accessories
---