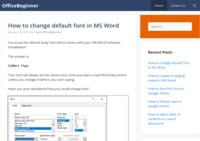 At Office Beginner, we regularly share tips and tutorials for Microsoft Office and Google Suite users. We have over 100 published tutorials and we are growing our tutorial library every week.
---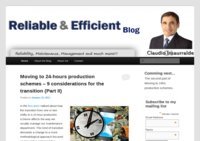 ---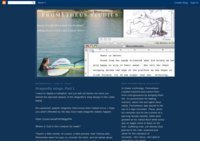 Metaphors for God, the true Prometheus, in science and science fiction. Reviews of some sci fi.
---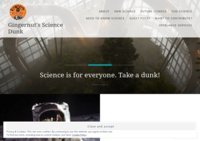 An accessible and interesting way to learn about science, all fields included. Posts are about discussions, explorations, discoveries, predictions and opinions of science writers.
---
Outdated Penang Uncle
---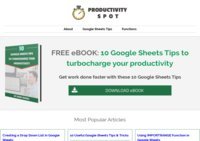 Productivity Spot trains professionals in using common tech tools efficiently.
---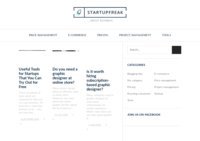 We write about business,startups and tools, which help us in everyday work in the company.
---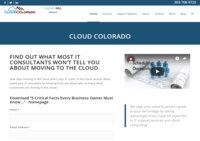 Cloud Computing and IT Service Provider. Blog contains content related to tech news, small business management, cloud computing industry, and more.
---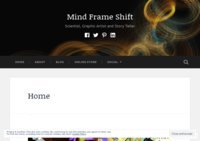 An Observation in Writing. Scientist | Writer | Pathfinder.
A means of expression as a creative outlet for writing; sometimes of Science, often of Nature and maybe a bit of Art.
---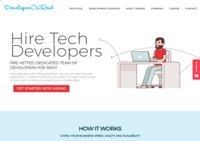 DeveloperOnRent enables organizations from startups to large enterprises make their current operations efficient. We are fast growing offshore custom software Development Company headquartered in one of the largest technology hub in India - Bangalore. We invest in innovation to help our clients unleash new potential across their organizations. You can hire most experienced developers to dedicate your projects with lowest cost and free hours; we are specialist in providing end-to-end IT Service and Solutions. We have a significant expertise and best-in-class record in creating and delivering IT high-quality IT Enabled business solutions. We provide rapid and cost-effective solutions in several key areas including Web Application Development, Mobile Application Development, Cloud Computing and etc.
---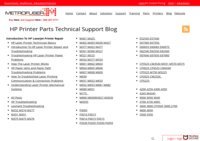 Metrofuser is a leading global innovator, manufacturer of printer parts, equipment, diagnostics, repair information and systems solutions for professional users performing critical tasks. Products and services include hp printer parts, printers and printer repair training. Parts include hp printer parts such as printer fusers, printer maintenance kits and other hp printer replacement parts.
---