An Online magazine site for professional photographers, videographers,vloggers, social media influencers, and tech junkies. Articles cover content creation, lifestyle, imagery and visual publication.
---
Dapixara's official blog. On the Dapixara blog, photographer shares abouth his personal life through blog posts and inspirational landscape photography from the Cape Cod.
---
Australian real estate photographer Anton Gorlin shares samples and guides to creating beautiful landscape images. Get tips on finding the right elements, staging, composition, and enhancement.
---
Visual representation of Carl Donohue's photography work, which mainly consists of nature, travel, and adventures in Alaska - its wildlife and landscape.
---
Photographer Carl Donohue features a gallery of stock images and photos of nature, travel, and adventure. See photos related to Alaska, polar bears, glacier, birds, wildlife, and landscapes.
---
Blog of a fearless street photographer named Forrest Walker, featuring different photography projects from streets traveled around the world.
---
Learn photography and be inspired by the experts in courses such as beginner tutorials, wildlife portraiture, perfect exposure, adobe lightroom, macro photography and other techniques.
---
Transforming digital photos into gallery art on acrylic, bamboo and aluminum.
---
Indas is a travel and photography blog centered around scuba diving and marine life. Get travel tips, sea images, dive photos, and insights about ocean and marine conservation.
---
Images of nature taken by photographer Kerri Farley, captioned with poems, personal reflections, inspirational quotes and bits and pieces of life.
---
Professional photography blog featuring tips on how to capture creative images for commercial and fashion photography. Studio offers fully equipped services for film and video production.
---
See the works of Tucson wedding photographer Michael Chansley. Inquire for photo coverage for all types of events including quinceaneras, sports tournaments, corporate headshots, family occasions, and real estate promotions.
---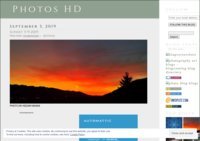 Online portfolio of Kedar Mesani, featuring HD photos of travel, art, and nature. See beach photos and artworks from Bali and chemtrail clouds in Zurich.
---
US top photographers specializing in portrait, landscape, wildlife, and moving subjects. Photo services offered for individuals, families, birthdays, anniversaries, weddings, and event coverage.
---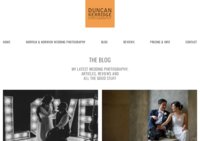 Fun, spontaneous documentary wedding photography by Norfolk wedding photographer Duncan Kerridge.
---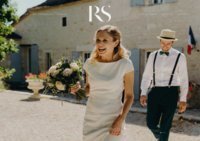 Dorset wedding photographer covering weddings across the country and destination weddings in Europe
---
Portfolio of Souleye, a Washington DC photographer specializing in professional headshots and portraits for corporate executives, business people, models and actors.
---
Stock images and free photos for blog posts, web articles, and projects by a professional photographer named Luke. Photo usage is permitted as long as the source contains proper attribution.
---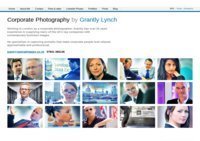 Corporate photography by Grantly Lynch, a professional photographer based in London. Visit this blog for corporate headshots, office photography, generic images, supplementary photos for marketing materials.
---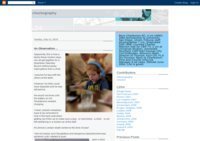 Retired news photographer from Charleston shares travel snippets and stories behind the photos collected over the past decades. See old photos presented in new perspective.
---
Closer glimpse of the country life by Arizona photographer James Gordon Patterson, featuring events, music, garden, rodeo, horses, coyotes, cowboys, sports, and other attractions.
---
Style Over Coffee is a photography blog which includes fashion, beauty and lifestyle content. Read about current trends, travel chronicles, DIY ideas and photographs that highlight the best in life.
---
Award-winning photographs taken by John Mead, featuring Blue Lion Photos, breathtaking views, wild animals, science buildings, theatre snapshots and other high resolution images.
---
Photography portfolio and personal musings of Misty Dawn, a freelance photographer living in a farm. The blog is a mix of personal stories on animal advocacy, family life, outdoor living, and nature.
---
Multi-awarded photographer Thom Zehrfeld showcases the beauty of Oregon and other places through high dynamic range photography and digital printing. View architecture, seascapes, landscapes and more.
---
Online gallery of a Paris photographer who has witnessed the evolution of digital photography. See a different perspective of nature, travel, and events through his lens.
---
Maine wedding photographer illustrates love stories in classic and photo-journalistic approach. Photographed over 100 weddings in a span of 5 years and documented engagements as well.
---
My aim at a wedding is to tell your story: not only and solely of your official wedding ceremony, but also of who you are. This is why I would encourage you and your guests to forget about me and my presence and simply enjoy the day and have fun. On such occasions, I prefer to catch natural light and I hardly ever use flash. I'm quiet and discrete during the ceremony of blessing at home, and later in church.
Based in Ireland, as a photographer I took part in a number of events, shooting on location not only in Ireland, but also in Poland, Portugal, Majorca, Croatia, among others.
---
We are providers of professional level online photography courses. Great, regularly updated content taught by our dual qualified tutors. Great prices and flexible payment plans. Sale currently on so take advantage now.
---
Photography blog featuring works of Hena Tayeb, a Pakistani photographer based in New Jersey. The site contains stories behind the photos and artworks as well personal travel adventures.
---