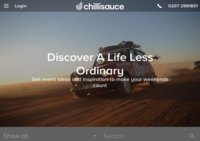 One of the UK's fastest-growing events agencies, Chili sauce, organizes parties and group activities in destinations throughout Europe. It specializes in stag and hen parties as well as live adventures.
---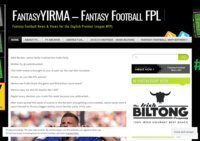 ---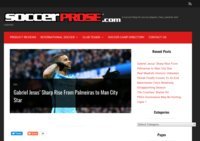 SoccerProse
---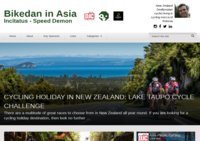 ---
Blog that contains helpful guides on all types of sports
---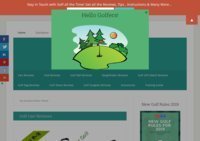 We are hoping to make your golf experience better & help to set up your mind about all golf-related equipment.
Golf is the closest game to the game we call life. You get bad breaks from good shots; you get good breaks from bad shots, but you have to play the ball where it lies.
Happy Golfing!
---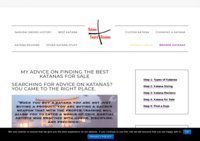 ---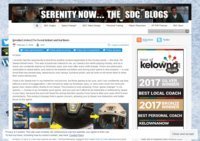 Dave Cunning's blog on current events, hockey and other sports, health and fitness, humor, greatest hits, pop culture, product reviews, and other stories.
---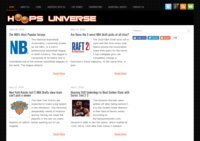 Blog about Basketball from all around the globe. News, articles, gossip, and more.
---
Falkirk FC Historian Blog
---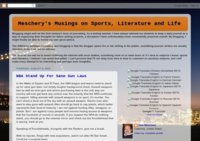 Meschery's Musings on Sports, Literature and Life
---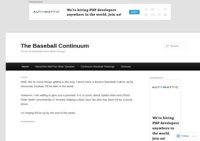 ---
These days, I call myself a runner
---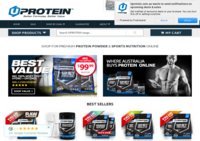 Premium protein and sports nutrition content for active sport lifestyles, muscle growth, and recovery.
---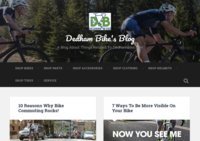 A blog of happenings at Dedham Bike & around the bicycle industry. New products & reviews as well as ramblings on riding & more!
---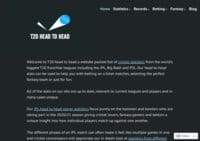 A website packed full of cricket statistics from the world's biggest T20 franchise leagues including the IPL, Big Bash, and PSL. Our head-to-head stats can be used to help you with betting on cricket matches, selecting the perfect fantasy team or just for fun. T20 head to head also produces a wide range of informative articles on cricket exploring headline records and statistics from the world of T20.
---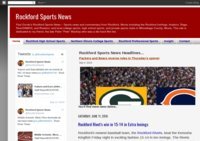 Sports News From Rockford and northern Illinois including Belvidere, Cherry Valley, DeKalb, Durand, Freeport, Loves Park, Machesney Park, New Milford, Pecatonica, Rockton, Roscoe, Shirland, South Beloit, Stillman Valley, Winnebago, and More!
---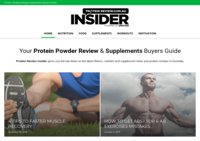 A blog dedicated to helping you achieve your goals through diet and exercise, best supplement selection for all sports.
---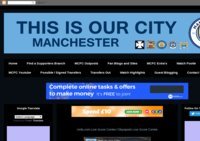 ---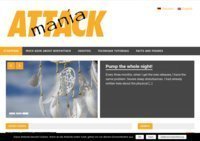 Fitness and nutrition issues that cross our path in everyday life - considered with a wink, but never without careful research. BODYATTACK is a constant companion: How effort can become fun and "attacking the body" can become addictive. We also offer technique tutorials on the most important functional exercises and a witty oddities cabinet. Thus it is well worth taking a look.
---
---
Donald Lilley Jr (aka DLils) is an up and coming online sports beat writer and host of the acclaimed new show and podcast "HipHop and Homeruns". Tune in as he tackles the tough issues that face athletes in our urban media and socially invasive era. Tune in to hear all topics such as:
Conspiracy Theorist; During this brief phase, I will offer my sports conspiracy theory of the week
Fantasy GM; This part of the show is where I offer listeners my own take on the best possible trade scenarios that could happen in any sport
The Rumor Mill; I discuss the latest rumors in sports and the hip hop community
Mr.Ref; Questionable calls get analyzed and I take a look at how some officiating may have impacted the game
And Video Interiews
---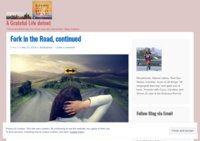 ---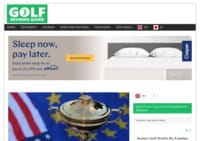 Independent and honest golf reviews of the latest equipment, courses and golf gear.
---
News and Reviews of College and Professional Football, Baseball, Basketball and more.
---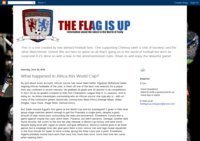 The Flag Is Up Blog
---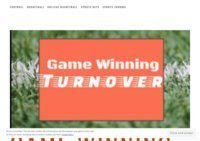 Sports blog covering a variety of sports including basketball and football both at the professional and college level. The site also covers fantasy sports and sports betting.
---