535 5th Ave 4th Fl, New York, NY 10017, USA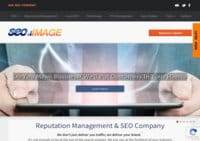 SEO Image is a leading NYC SEO company and has maintained major brand clients for over 9 years. Offers Organic SEO, PPC, and reputation management services.
---
459 Columbus Ave #387, New York, NY 10024, USA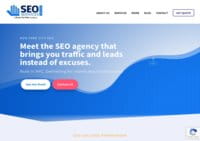 SEO Services New York was founded in 2009 in New York City by Jason Berkowitz. The firm is part of a Break The Web, Inc. company. The marketing specialists provide SEO, PPC, and content marketing services.
---
28 Box St, Brooklyn, NY 11222, USA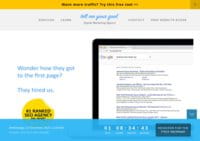 Tell Me Your goal is a top-rated SEO agency in NYC. The firm creates SEO-friendly, responsive web pages for mobile and web devices. It provides a free tool that measure's your website's SEO performance.
---
1441 Broadway 3rd Floor, New York, NY 10018, USA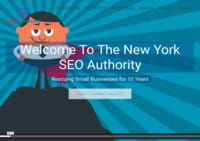 NEW YORK SEO Authority is a small boutique agency based in New York City. The firm's professionals provide SEO solutions and Web design services to businesses of all sizes throughout the world.
---
31 E 32nd St, New York, NY 10016, USA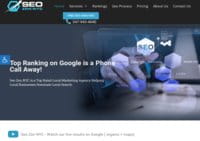 Seo Zen NYC is a boutique digital agency that provides ROI-focused SEO solutions for local business owners in New York City. Its team also handles video production and PPC advertising. The company has worked for clients in a variety of industries, including dentistry, law firms, and e-commerce.
---
895 West End Ave, New York, NY 10025, USA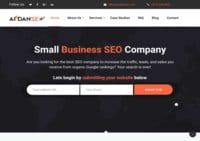 At Aidan SEO NYC, we understand that online visibility is more important now than ever, which is why we pride ourselves in providing affordable SEO service to small business owners in every major city across America. Based out of New York City, NY, we offer a complete line-up of search engine optimization services including local SEO, content Marketing, link building, and SEO consulting. With over 15 years of combined first-hand experience under our belts, it's safe to say we are truly SEO experts!
---
Lefcourt Colonial Building, 295 Madison Ave 12th Floor, New York, NY 10017, USA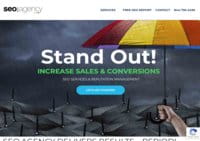 SEO.Agency is NYC and Long Island's premiere SEO Firm. Agency level work for small to large-sized businesses. Specializes in SEO and Online Reputation management services.
---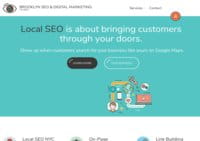 Brooklyn SEO is an agency that helps local businesses to enhance their online identity. The staff is skilled at on-page optimization, keyword research, link building, and content strategy.
---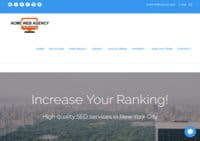 New York SEO Specialist is a digital agency with offices in Los Angeles and New York. The firm specializes in SEO solutions and creates responsive, and user-friendly websites.
---
31 Brentwood Ave, Farmingville, NY 11738, USA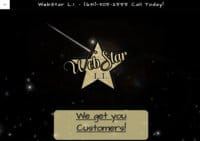 At Webstar L.I., we help small businesses on Long Island, NY get more customers. We handle web design and development and perform local SEO optimization to rank better on major search engines so our clients can get more customers.
---