---
---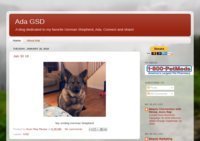 Just a blog about a dog...my favorite little GSD, Ada.
---
Aquarium hobbyist information and discussion
---
When you love horses as much as we do, you have to write about them! The purpose of our blog is to have fun and document our daughters adventures with her horses. There will be funny stories, horse show pictures, articles, show dates, guest bolger's, shopping and anything else that makes a blog exciting!
---
---