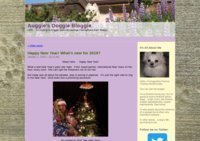 Hello, I'm Augustine Francis Charles McGillicuddy.
You can call me Auggie.
I'm a limerick loving boy. So, each week, I'm going to post a limerick about dogs…mutts, & ALL the breeds…maybe alphabetically, maybe haphazardly…one a week, maybe more. Stay tuned.
I'll wax poetic about the essence of a squeak toy & other very important subjects...
In other words…a dog's life…according to me.
---
---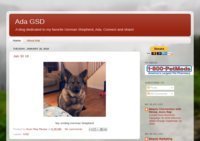 Just a blog about a dog...my favorite little GSD, Ada.
---
---
When you love horses as much as we do, you have to write about them! The purpose of our blog is to have fun and document our daughters adventures with her horses. There will be funny stories, horse show pictures, articles, show dates, guest bolger's, shopping and anything else that makes a blog exciting!
---
---