9727 W Cory Ln, Boise, ID 83704, USA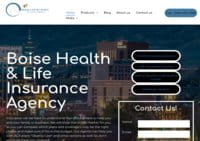 Chris's career in financial services began over 20 years ago as a financial adviser. Focusing on helping small business owners and families to establish and implement retirement saving-distribution, wealth transfer, and asset protection strategies where he won industry and company awards for production and client satisfaction.
After a personal practice, he worked with one of the largest brokerage general agencies in the nation. This was a wholesaling role that lasted a large portion of his career. One of the highlights of his career was his position as Regional Vice President for Genworth Life Insurance. Working with national accounts in the Bank and Wirehouse division he covered a four-state territory. At Genworth, his primary focus was to help assist and train his advisers through seminars and face-to-face appointments with the adviser's retail clients.
Areas of specialization include Health, Medicare, Life, Long Term Care, Annuities, Business, Auto & Home Insurance.
---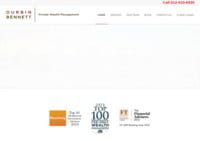 At Durbin Bennett Private Wealth Management we work as your personal financial planner and financial advisor offering you a wide range of services and products such as wealth management, retirement planning, investment management, and asset & risk management.
---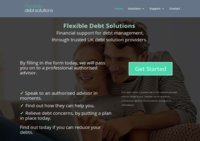 If you need assistance for getting out of debt, you need someone you can trust.Flexible Debt Solutions will partner you with a professional advisor who can help you with your needs.
---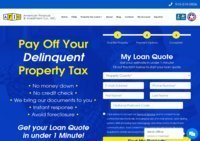 Pay Off Your Delinquent Property Tax, No money down, No credit check. We bring our documents to you. Instant response so Avoid foreclosure. Get your Loan Quote in under 1 Minute!
---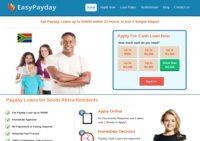 EasyPayday.co.za is one of the top Loans Lending companies in South Africa. Exclusive for South Africa residents, EasyPayday.co.za provides payday loans up to R2500 without any credit checks.
---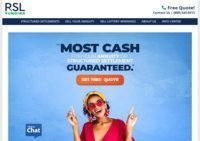 If you are having financial problems, seek help from RSL Funding. They buy future annuity payments, lottery and structured settlements and pay you a lump sum that you can use right away.
---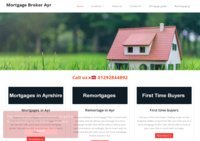 ---
5225 Wilshire Blvd, Los Angeles, CA, USA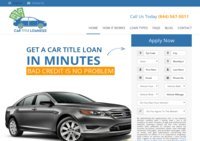 With Car Title Loans 123 you can apply for and be approved for an online title loan within 24 hours. Use our online application to get same day funds or meet with us at many of our local brick and mortar locations to apply in person. You'll need a paid off vehicle that's lien free to be approved.
---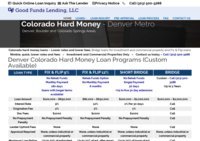 An ethical hard money lender (provides asset-based private loans) that provides bridge loans and flip loans secured by commercial real estate or investment residential real estate in the Denver, Boulder, Colorado Springs, and Fort Collins metro areas.
We can look past income and credit hiccups and we can move quickly. We are not a bank.
We are a local lender, able to move quickly, bringing local knowledge, and allowing borrowers to directly interact with decision-makers.
---
9727 W Cory Ln #101, Boise, ID 83704, USA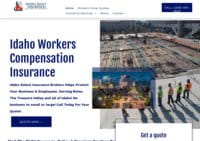 Idaho Select Workers Compensation Insurance Agency is the premier business insurance brokerage in Idaho. Our team of experienced insurance professionals can help protect your business and employees.
We have over 50 years of experience in our office and work with the nation's best insurance carriers to provide great coverage at affordable rates for our clients. Being independent means we represent our customer's interests find the best programs.
Our agency can help you with Workers Compensation, General Liability, Property, Errors & Ommission, Life, Key Man, Health, Group Health & Medicare Insurance.
---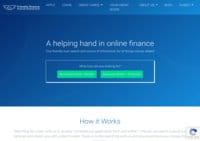 Friendly Finance is an online broker, offering customers a fast and secure way to be matched with a network of short-term lenders through one application.
Friendly finance also publishes consumer tips for finance to help budget, get better credit rates and help with online security.
---
FHA Loans Miami specializes in FHA Loans. Take advantage of record low interest rates and purchase the home of your dreams. With down payments as low as 3% down and a credit score of 580, you could have your home in less than 30 days. Visit our website for more information.
---
PC Law Bookkeeping Services
---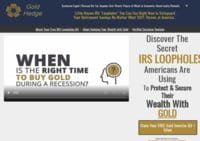 Why a sensible gold investment is smart retirement planning. The time to take control of your financial future is now. We may be facing one of the most uncertain stock markets in history. Thousands of people could lose their retirement savings. But it doesn't have to happen to you.
---
At Debt Consolidation Dallas, Texas, we've been providing our valued community with debt relief strategies and advice for a number of years, and the positive impact that we've been able to make on the struggling finances across the year is something that we're really proud of. We're confident that none of the other debt relief companies across the area can boast the service quality or experience that we're able to provide through our debt reduction specialists. These individuals are industry veterans with years of experience between them, and they're the ideal people to help you examine your debt relief options, and set you on the right path.
---