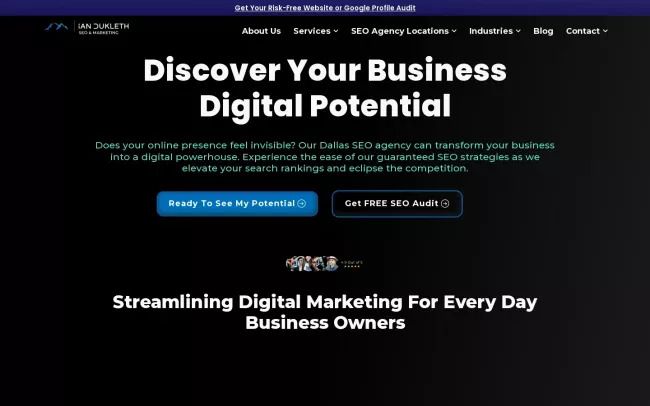 A Dallas SEO and online marketing agency that helps business owners grow. Contact us and you will get:
Higher Search Rankings
More Organic Traffic
Improved Conversion Rates
Better ROI
Transparent Pricing
No Long-Term Contracts
Data-Driven Strategies
Regular Reporting
Blog Last Updated On: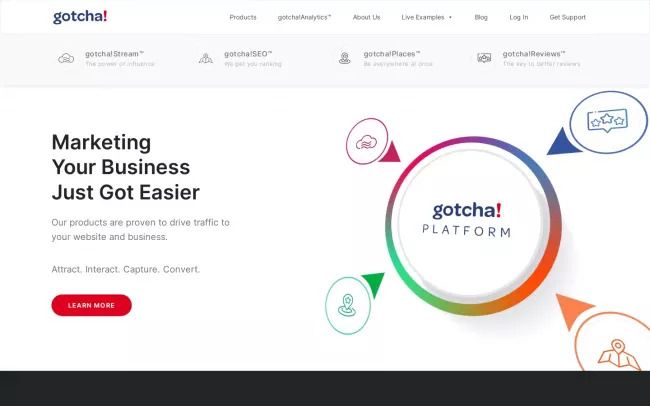 4400 State Highway 121 suite 300, Lewisville, TX, USA
gotcha. is a Dallas digital marketing agency that helps businesses grow online. They offer SEO, content marketing, and online reputation management. Their headquarters is in the DFW metroplex with employees worldwide running 24/7. gotcha. is a top digital marketing platform with thousands of customers nationwide.
Blog Last Updated On: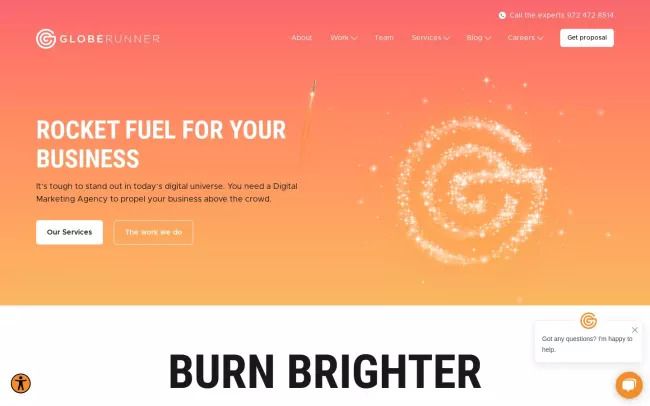 4900 Airport Pkwy Unit 486, Addison, TX 75001, United States
Globe Runner, a Dallas Digital Marketing Agency specializing in SEO and PPC. Offers web design and conversion consulting services that increase website traffic. Local SEO efforts improve visibility for North Dallas businesses, while email campaigns, paid media, and blogs raise leads. Their team of experts delivers peak search engine performance by targeting interested customers with precision through PPC ads. They also specialize in creating beautiful online experiences for customers.
Blog Last Updated On: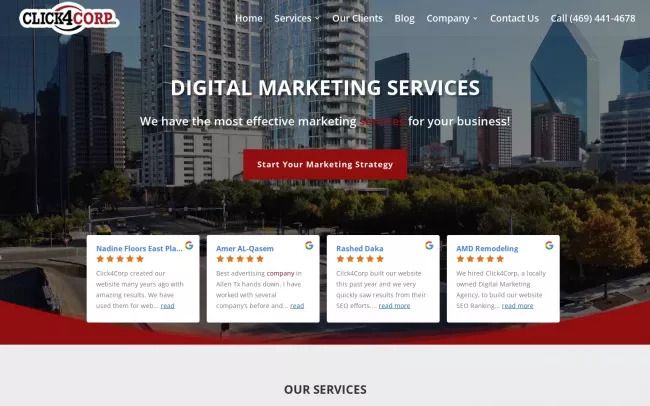 115 Richardson Ct Ste C, Allen, TX 75002, United States
Click4Corp offers reliable and affordable digital marketing services designed to help businesses thrive online. We specialize in web design, SEO, pay-per-click strategies, and Google local optimization. Let us boost your website traffic and increase your bottom line with our effective marketing techniques. Contact us at (972) 332-1365.
Blog Last Updated On: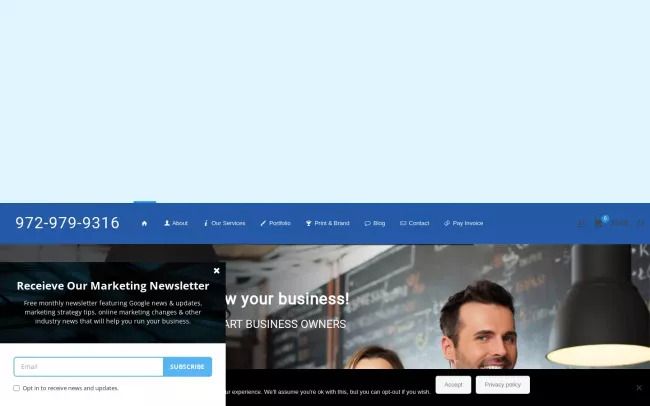 1011 Surrey Ln, Flower Mound, TX 75022, USA
Portside Marketing LLC is an award-winning marketing company serving the Dallas / Ft. Worth areas. The company was founded in 2011 to provide small businesses with effective website marketing solutions and help them attain Google page one rankings. Portside Marketing delivers new clients through SEO-friendly website design, logo design, and results-driven SEO campaigns.
Blog Last Updated On: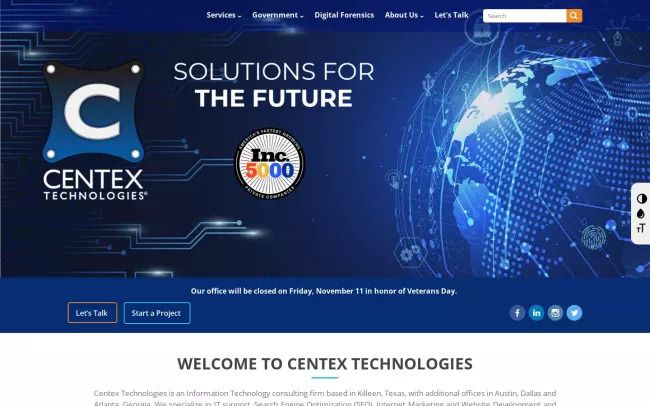 501 N 4th St, Killeen, TX 76541, United States
Centex Technologies is a leading Dallas-based IT consulting firm specializing in SEO, internet marketing, and website development. Certified consultants provide specialized technical support to businesses worldwide. Boost your business with our unique social media campaigns on Facebook and Twitter. Call us at 254-213-4740.
Tips for Choosing a Reliable SEO Company
Check their SEO experience. Look for 5+ years in business.

Review past SEO results. Ask for examples of increased traffic and rankings.

Ensure white hat techniques. Avoid shady "black hat" tricks.

Expect custom strategies. A one-size-fits-all approach won't work.

Seek expertise in your industry. Experience with similar sites is invaluable.

Check their online reputation. Read client reviews and testimonials.

Request reporting and insights. Data should guide ongoing optimization.

Avoid unrealistic guarantees. Improved rankings take time and effort.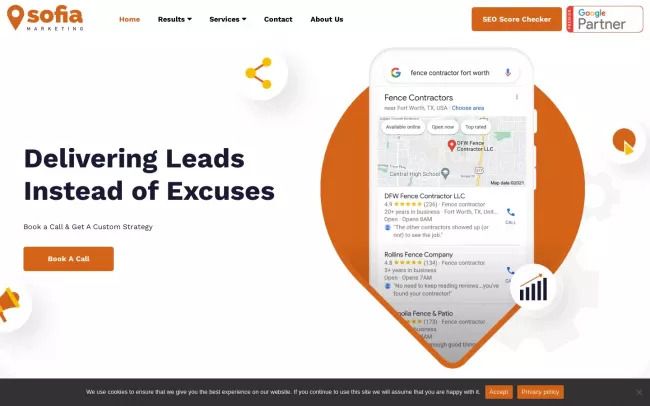 1910 Pacific Ave Suite 17100, Dallas, TX 75201, United States
Sofia Marketing is a Dallas award-winning digital marketing agency that specializes in helping businesses appear on SERPs for local searches. With tens of positive reviews, the agency has a proven track record of success in SEO, PPC, and web design. A regional SEO strategy can help you reach potential customers searching for what you offer within your specific location.
Blog Last Updated On: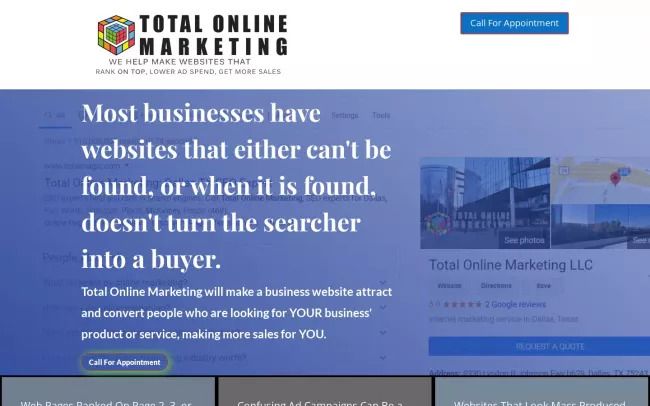 450 Century Pkwy Suite 250, Allen, TX 75013, United States
Total Online Marketing is an SEO expert in Dallas, TX. SEO experts help you rank in search engines. Call (469) 324-9783 for a consultation. Total Online Marketing specializes in helping businesses rank on top of search engines to generate sales.
Blog Last Updated On:
At Haitna, we offer innovative digital marketing services that can provide real benefits for your company. Our team is passionate about helping businesses succeed, and we are committed to providing quality services that exceed expectations. Contact us today to know we can help you grow your business online!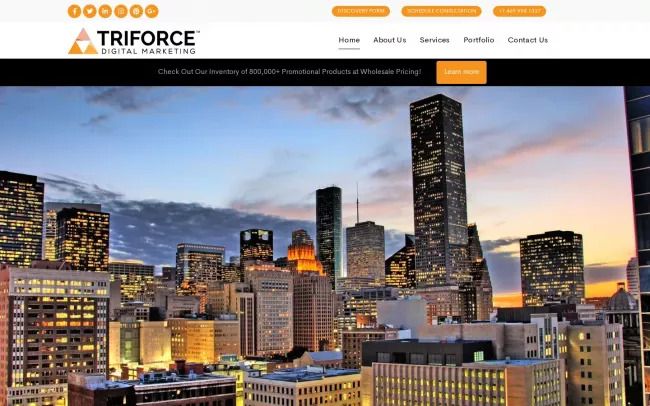 100 N Central Expy, Richardson, TX 75080, USA
Triforce Digital Marketing is one of the best full-service digital agencies in Dallas. Provide data-driven and cutting-edge digital strategies to achieve real results for businesses. Services include web development, sales optimization, SEO, social media marketing, analytics implementation, and more.
Blog Last Updated On: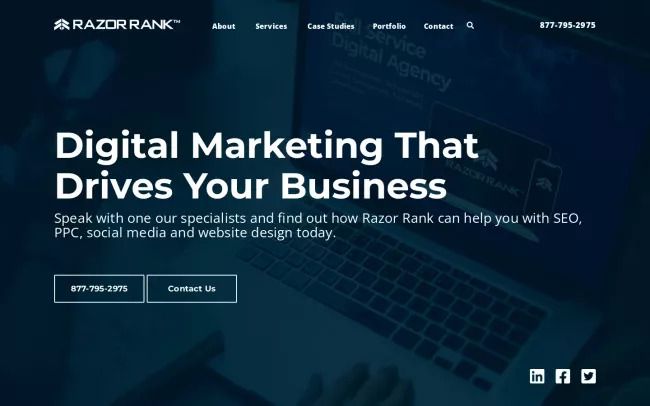 400 North St. Paul Street #420, Dallas, TX 75201, United States
Digital marketing specialists transforming your business through custom solutions. Our expertise in SEO, PPC, web design, dedicated professionals, and transparent reporting will maximize your revenue. Join our satisfied customers - view case studies and testimonials today! Get in touch now to see how Razor Rank can help you succeed.
Blog Last Updated On: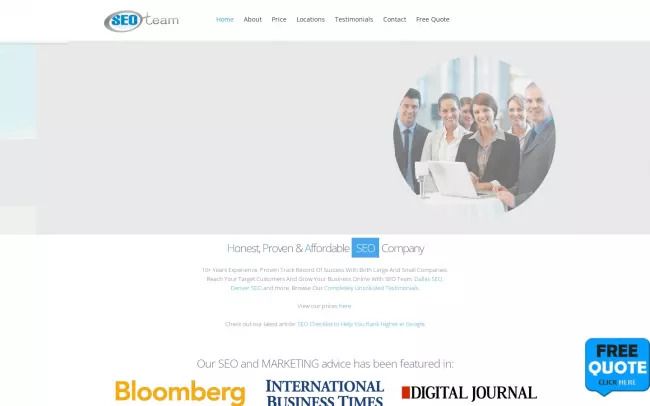 1701 W Northwest Hwy Suite 180, Grapevine, TX 76051, United States
SEO Team serves companies in the Dallas and Denver areas. The team has experience with large and small businesses worldwide, including executives of Fortune 1000 public companies and small local business owners.
Blog Last Updated On: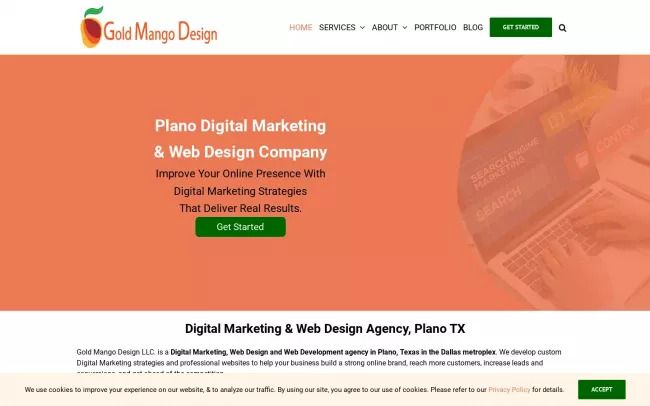 4608 Anson Ct, Plano, TX 75024, USA
Gold Mango Design LLC is a web design and digital marketing agency located outside Dallas in Plano, TX. We offer Google Pay Per Click Management, Search engine optimization, Google Analytics, Mobile-Friendly Responsive Web Development & Design, WordPress services, etc.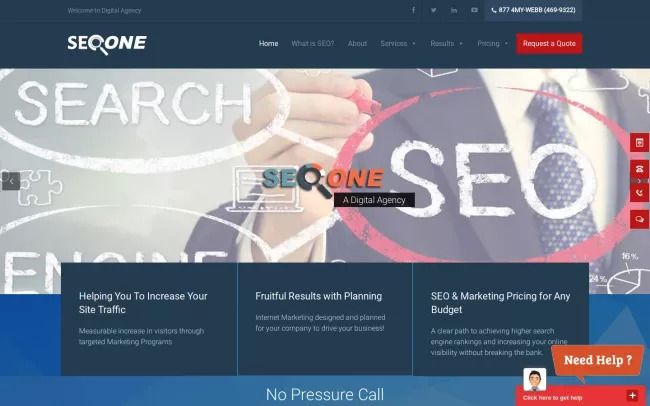 2150 S Central Expy, McKinney, TX 75070, USA
IMI has been a go-to leader in Dallas online marketing for 20+ years. Our website design & SEO services, plus lead gen & social media specialization, help global businesses reach success - all for a budget-friendly price. Let our experts make digital marketing work for you.
Blog Last Updated On: