An enchanting collection of mindfulness musings from a holistic healer in Santa Cruz, California. Spanning over ten years, here are tarot deck reviews, astro-chat astrology advice, guided meditations, Reiki prayers, little stories and an eclectic array of artwork with intention.
---
Sharing health, fitness and diet info for your health and well-being!
---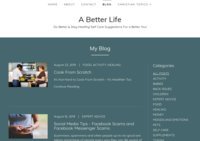 My journey of how I learned the best ways to do things, eat right, and be healthy. It began when I was in college, at CU Boulder, when health scene pulled me in. I have become more disciplined and healthier. I wanted the best for my daughter when I had her. I research everything and give time to have studies done before I pass on knowledge - unless it clearly works for me and has no manufactured ingredients. I write about various topics - travel, money, safety and more - whatever comes to my mind. I only promote true and tested advice. Never assume that what works for one person works for the entire population. Never assume fads are completely safe. Moderation and common sense are key.
---
An online resource for people struggling with low self-esteem. It offers an understanding of the roots of insecurities and tools to gain or regain self-confidence.
---
The Vegan Mindset is a blog dedicated to discussing veganism from the point of view of men.
---
Self-care, Yoga, Meditation, Stress, and Anxiety relief. Learn how to manage stress and anxiety through self-care, stress management, meditation and more
---
---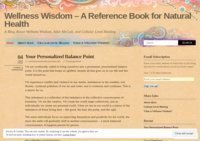 ---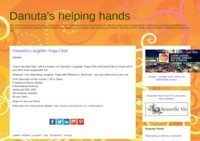 ---
Welcome to Vitalise Your Life - A healthy living blog where we share nutrition advice, wellness tips & delicious recipes, and together we learn how to live a long life full of vitality - naturally!
---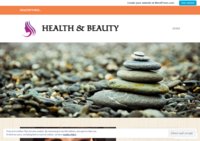 This is my personal blog, and I just share information related to health & fitness. Please leave a creative, constructive comment or even a criticism. Just write what you think.
---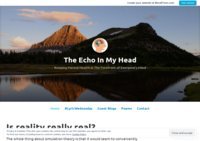 This blog charts my day to day progress through life while having mental health issues
---
Ever wondered why you might have a higher risk for breast cancer? Want to learn more about how the diet you consume affects your health? Come with us as we explain the intricacies of personal genomics and genomic testing in a clear and concise manner.
---
The countrywide Colon cancer convention estimates greater than, individuals may die from cancers throughout pandemic.
One man explains how he survive
---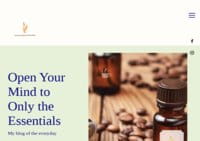 Honey Jade Essentials is a blog about my life, my adversities with chronic illness, and how I maintain happiness through aromatherapy, writing, and enjoying the little things.
Explore the site and reach out if you'd like to learn more!
---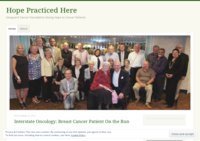 Rational Therapeutics - Hope Practiced Here for Cancer Patients
---
Anti Aging Products to look younger and feel healthier. Add more life to your years, not just years.
---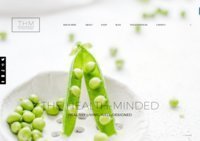 The Health Minded is a simplified path to a healthier lifestyle through wellness tips, healthy how-to's, nourishing recipes, and health promoting strategies in an easy-to-read format.
---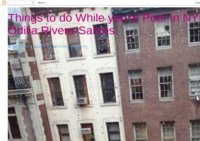 ---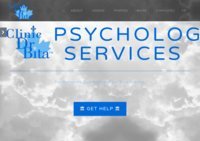 ---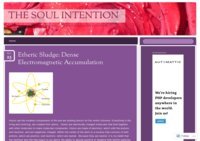 The Soul Intention Blog is for Spiritual Seekers of Truth looking for Alternative, Metaphysical, and Spiritual ways for overall health and well-being.
---
Home care, live in care and private care guide.
---
A blog helping readers be well-- physically, mentally, emotionally-- with courage.
---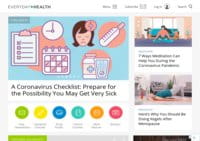 Everyday Health provides advice that relates to the 'everyday person' with a perfect combination of lifestyle and medical advice. Read stories, learn tips, and get new tools to help you make the most of your physical, emotional, and intellectual wellbeing.
---