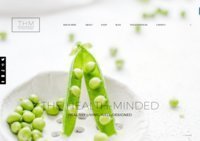 The Health Minded is a simplified path to a healthier lifestyle through wellness tips, healthy how-to's, nourishing recipes, and health promoting strategies in an easy-to-read format.
---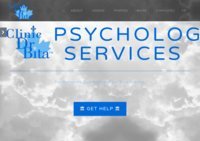 ---
A registered nurse talks about teenage depression and secrets. Discussions include stressors, mental health issues, myths, teen issues, anxiety, surviving, help and solace.
---
Welcome to  Watercress Words,
a blog by Dr. Aletha Cress Oglesby that explores
the HEART of HEALTH ,
like watercress -tangy, peppery and pungent. 
On this blog we'll explore
common and less common medical conditions and treatment's
medical and healthcare news and history'books about health and medicine,
stories about real doctors and patients,
and try to answer the question "What is health and how do we maintain good health?"
My goal is to  inform and inspire you as we all explore
the HEART of HEALTH.
---
Patrice M. Foster is the name of a blog and a woman who wants to spread mental health awareness among teens. Patrice, a nurse/blogger, living in the peaceful Greater Atlanta area, writes about teenage depression and debunks myths surrounding the subject. Find insightful articles that will help you gain self-awareness and learn self-love, which in turn will equip you to help teens struggling with themselves. Also, discover facts key to understanding depression and tips on spotting tell-tale signs.
---
Hi, my name is David. In 2007 I was your normal 46 year old middle age man in excellent health. I exercised daily and ate healthy. After a routine infection I was given a large dose of the antibiotic Levaquin that my doctor told me was safe and well tolerated. Well it was not safe and I did not tolerate it well. I had an adverse reaction to the fluoroquinolone (FQ) antibiotic. Only after the fact did I research these drugs and found out that this class of antibiotics have a very dark side. A dark side side that it actually experienced by thousands of people, some figuring it out, and others clueless to what has befallen them. These reactions are considered statistically insignificant by drug companies and the FDA.This site is basically about my experiences in dealing with the aftermath of what the FDA has determined to be a safe drug.
---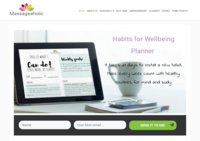 Massageaholic is an online information hub on on a mission to bring massage therapies, tools and practices into our routine for healthy living. You can find out about the best massage places in your city, book a massage near you and discover the techniques that are best suited to fill your energy cup, so you can better serve not only yourself, but others around you as well.
---
The Little Blog of Positivity was founded by Alison from the UK. It is packed with well-researched posts, full of practical tips on a number of topics including:
Achieving your goals and dreams
Mental health awareness
Mindfulness & Meditation
Building confidence & resilience
Inspirational stories
Reviews of the best personal development and self-improvement books and resources
Healthy living
Decluttering your mind and life
The aim of the blog is to inspire and motivate you to become your best self and live life to the fullest.
---
---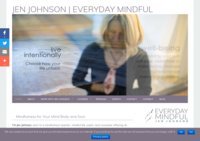 Jen Johnson | Everyday Mindful is a health and lifestyle blog emphasizing mindfulness, mindful life design, happiness, and wellness. Topics include meditation for healing, how to feel happy, how to feel more at peace, solutions for anxiety, stress reduction, work-life balance, creativity, creative freedom, personal freedom, living well with chronic illness, stress reduction for increased wellness, living well with autoimmune disease, and how to live with a greater sense of peace, happiness, and wellness. Jen is a mindfulness teacher, coach, and therapist and has been teaching meditation for over 30 years.
---
Search results for Warman Home Care
---
---
---
---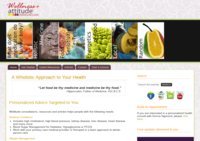 ---
A blog helping readers be well-- physically, mentally, emotionally-- with courage.
---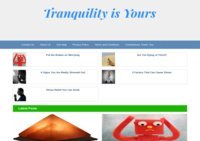 Learn how to relieve stress naturally using relaxation exercises, aromatherapy, stress relief videos and more.
---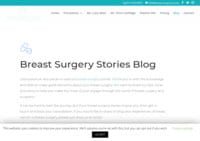 We fill you in with the knowledge and skills to make great decisions about your breast surgery. We want to share our tips, tricks and views to help you make the most of your voyage through the world of breast surgery and surgeons. Whether you have been diagnosed with breast cancer or you are planning cosmetic breast surgery, we have all the information that you want.
---
Mental Health and Intellectual Disability Case Management Blog.
---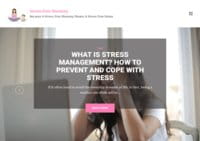 Stress can affect your ability to function as a parent, so learn simple tips and tricks to help you be a stress-free mom.
---
Working Nights helps shift workers and night shift workers improve health issues and adapt to unique sleep schedules, as well as reducing accidents, injuries, and health care costs in the workplace
---
---
Home care, live in care and private care guide.
---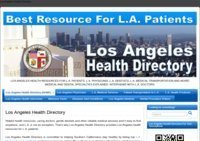 ---
Health Information: Food, Nutrition, Disease control, Supplements, Wellness Exercise for Holistic Health & living. Believes good health of the body comes from good health of cells...
---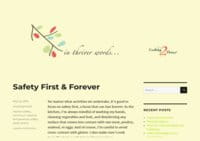 Education, entertainment, social and emotional support for those who follow special diets in order to be healthy.
---
---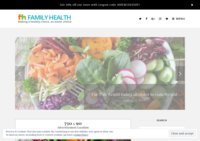 Family Health is a blog developed through the genuine efforts of the Sefla media led by an experienced public health physician to raise the consciousness of our readers on the impact of lifestyle choices on their health and wellbeing.
---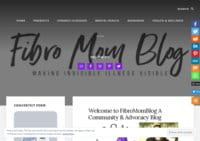 FibroMomBlog is a community building website where those with fibromyalgia and chronic illness can find hope and understanding.
---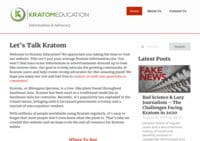 Kratom Education is dedicated to providing accurate, up to date information about Kratom. They feature everything from strain comparisons to legal updates and more. You won't find advertisements dressed up to look like reviews here. Instead, Kratom.education aims to be your own and only source for Kratom information online.
---