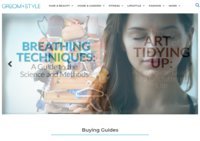 ---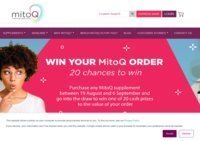 ---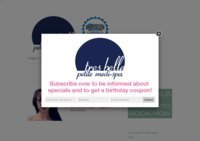 Multi Award Winning Brooklyn Spa. Specializing in anti-aging and acne solutions. Offering Dermapen, Vi Peel, PCA Peels, Laser hair Removal, Microdermabrasion, Massage, Reiki, Acupuncture
---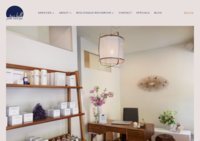 Multi-Award winning spa in Boreum Hill Brooklyn. Services include: Skincare, Acupuncture, Reiki, Massage, Laser Hair Removal, Chemical Peels
---
---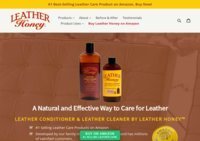 ---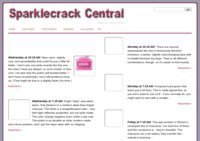 ---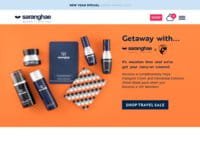 We take the best of Korean Beauty; innovation, quality & manufacturing to deliver effective, convenient and results-driven formulas to North American Consumers. Saranghae's skin care formulas help achieve healthy, youthful and radiant skin; quickly and easily without the guess work.
---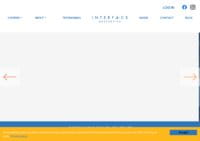 Interface Aesthetics is leading innovation in non-surgical aesthetic training.
All teaching is firmly grounded in anatomy, and delivered by doctors with backgrounds in head & neck surgery and aesthetics. Our courses have been developed to provide the greatest possible exposure to real patients. From the outset, tuition is patient-focused, with an emphasis on putting into action the theory behind safe and successful aesthetic practice.
Interface Aesthetics has a proven track record of getting our trainees into independent practice. Working with the industry leaders, and ensuring all training is hands-on, our trainees develop the confidence to start independent work immediately after our courses.
---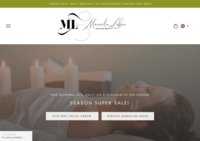 ML Manuela Lubin Delicate Beauty® is a Veteran-Owned online store, with a true commitment to its customers. This company is committed to maintaining the utmost integrity in business practices. All ML Delicate Beauty body & skin care products sold on this website are proudly manufactured in the USA and are certified by Good Manufacturing Practices (GMP), which is the highest standard of testing in the supplementary industry. This company believes in selling the highest quality Beauty & Skin Care products, below retail price to customers all over the world. Satisfaction is their #1 priority.
---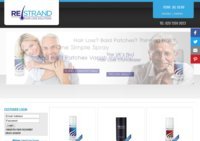 Exclusive retailers of RESTRAND Hair Loss products, including the UK's best-selling Instant Hair Thickening Spray and Hair Loss Concealer.
---
Looking for the best eyelash extensions in Brisbane? i-Lashes are your local lash extension specialists, conveniently located on Queen street in the heart of Brisbane. Their highly experienced team of lash extension specialists take immense pride in crafting perfect eyelash extensions for every client and would love to do the same for you. Visit their website now to view their fill range of eyelash extension services and to book your appointment online.
---
55-57 Notting Hill Gate, London, W11 3JS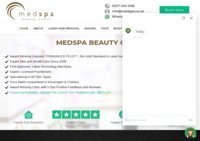 Medspa Beauty Clinic London is providing Soprano Titanium ice laser hair removal in London and is based in Notting Hill. This is a beauty clinic which provides universal contour body wraps. Medspa Beauty Clinic London provides hydrafacial treatments to loyal customers across London. They have managed to become almost a landmark in the London beauty clinics landscape.
---
ThingsWeBuy, offers competitive prices for your estate jewelry and other valuables. With nearly 20 years of experience they guarantee friendly, professional service, and an effortless way to sell jewelry online.
---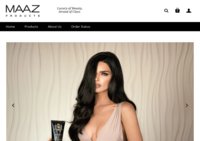 Invigorating Shampoo, Conditioner, Silk Oil, Smoothing Balm and Masque that improve the health of your hair with secret extracted from Mother Nature.
---
---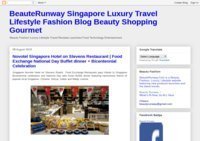 Beaute Runway
What's IN Now, It's ALL Here!
---
Dr. John B. Fasano offers a wide selection of popular plastic surgery procedures as well as non-surgical cosmetic procedures at his office in Stuart, Florida.
---
Human Hair Extensions, How to, Hair Extensions for thin hair, Hair Extensions for Fine Hair, Balayage Hair Extensions, Hair Tutorials
---
Toxic Free Natural Mineral Makeup for sale in Australia - cruelty free, eco friendly, vegan cosmetics such as full coverage mineral foundation, eyeshadow, lipstick, lipliner, affordable with same day shipping.
---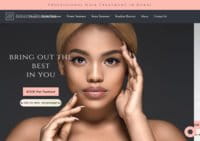 Keratin Treatment is a protective protein for healthy hair. Hair looks full volume, glossy, silky, smooth and straight. It's an anti frizz treatment to make the styling process easier and straightens your hair. It makes the hair stronger and repairs the damaged and breakage prone hair. It helps your hair stay elastic and youthful. The results last for 6 months.
If you are struggling with frizzy or breakage prone hair, for a good hair day you must have a Keratin Treatment.
It coats the hair shaft with a barrier and protects it from humidity and other damages.
Looking for Hollywood Style Hair? Keratin Treatment is your right choice!
Keratin Treatment is simply for Straighter, Smoother Hair!
---
We offer premier mobile massages to locations all around Orange County. Are you feeling stressed after a long day? Do you feel anxious and tense before a job interview or big day at work? Are you experiencing soreness or pain? Whatever the case may be, our team of highly skilled professionals will come to YOU to meet all of your outcall massage needs at affordable prices.
---
---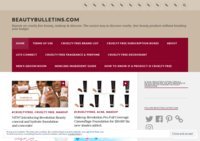 Reporting on cruelty free beauty, makeup & skincare. The easiest way to discover cruelty-free beauty products without breaking your budget.
---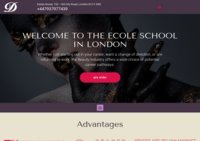 l'Ecole de Beauté beauty school in uk provides training for masseurs, stidlist, hairdressers. For stylists, advanced training is offered. Practice time is allocated to all courses (63) - 80%.
---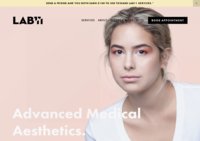 LAB11 is a Calgary Medical Spa offering advanced medical aesthetics services from Botox to Laser Hair Removal to Permanent Makeup. All treatments are formulated to your specific needs and wishes.
---
All the beauty tips and product reviews for the best anti aging skin care products on the market. Also the how to's and what is best for you!
A beauty site that no woman should miss! No matter her age!
---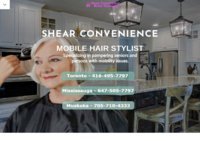 Hairdresser that comes to you. Mobile Hairstylist Toronto specializes in hairdressing for seniors and people with mobility issues.
---