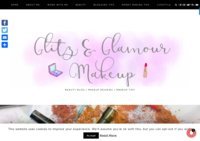 Glitz & Glamour Makeup is a blog by Kathy, one of the UK's top bloggers! It's been around for the past 10 years, and it's not hard to see how it stood the test of time. It has loads of informative topics such as beauty tips to help you combat issues such as dry skin, skin aging, and open pores. There are also fashion blogs to help you update your wardrobe according to the season. There are also lots of makeup ideas to help you create looks that suit you. Don't get left behind and see for yourself why this blog got nominated for the UK Blog Awards.
---
Love. Life. Beauty was founded and expanded

by Elizabeth Mayce, an educator from Washington, D.C. She shares her thoughts on all-time favorites and new releases from popular beauty brands. If you're on the hunt for simple but proven skincare products to add to your routine, take a look at Love.Life.Beauty's Skincare category for some ideas. We absolutely adore how she keeps things simple and sticks to the bare essentials. Want to know which products you need to cop insta-popular makeup looks? Elizabeth's got reviews and must-have lists, too — no need to look further, Love.Life.Beauty has everything for you!
---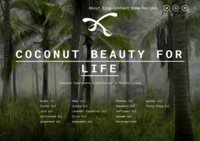 Coconut Beauty is curiously named, right? Here's why: The blog's creator, Kelsie Brown, named it after one of her favorite skincare ingredients — coconut oil. Kelsie's blog is full of natural beauty tips that are easy-to-follow and have promising results. When she shares her favorite beauty ingredients, she tells you why it works so well, too; making her blog indispensable for those of us crazy for all things natural. Her beauty tips aren't just for the superficial; Kelsie also shares ways to stay beautiful by taking care of your overall health. No wonder we're going nuts over Coconut Beauty!
---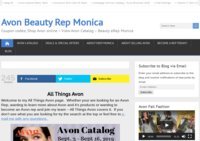 Avon is one of the world's most trusted beauty brands. All Things Avon is a blog by Monica Brown, one of the brand's representatives since 2014. It's no surprise that All Things Avon is such a popular beauty and skincare blog because of the brand's global reach.

Monica's blog is a great way to research the brand's newest releases. You can find out what skincare ingredients these products contain and whether they will work for you or not. Aside from research, you can also shop here!
---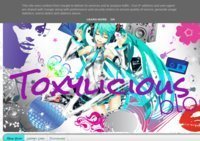 If you're looking for a beauty and fashion blog, the search is over — Toxylicious is here. Behind the blog is a beautiful redhead whose day job involves graphic design and marketing. She's a tech junkie too — beauty tech, that is! She's always one of the first to review the newest beauty gadgets such as hair straighteners, hair dryers, and other grooming gadgets. There are also fashion tips here. She dishes out tips on how to style trendy items such as chain necklaces, couture bags, and metallic skirts. There are even tutorials to help you learn how to do makeup. Join her growing list of readers now!
---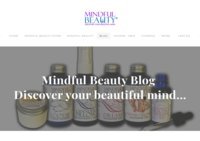 Join bestselling author and health guru ralph Quinlan Forde for complimentary & alternative medicine, herbal medicine, aromatherapy, homeopathy and natural beauty and much much more…
---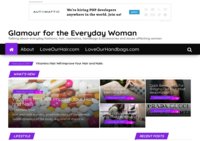 We are a lifestyle blog committed to fashion, hair, cosmetics, handbags & accessories, and issues affecting women.
---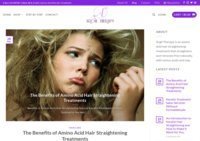 Argil Therapy is a line of natural keratin hair products that fight frizz and straighten hair. Their website has a blog where they share natural beauty tips that will help you care for your tresses. Their system's most active ingredient is Argila — a white clay that nourishes and restores your hair into its best.

Beautiful and healthy hair is not just fashionable, but optimal. Argil Therapy's products will help you get your locks in tip-top shape. If you want to try their products, you can purchase them through their website. If you're not looking to buy, that's okay — the beauty tips you'll find here are more than enough reason to check them out now.
---
Shades of Monet focuses on all things beauty and business. Providing an entrepreneurial foundation by using educational resources offered to both consumers and professionals looking to be inspired by the beauty industry.
---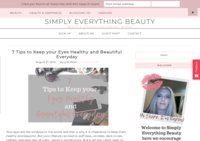 Keep up to date with beauty & lifestyle tips and techniques focused on the everyday busy women or men.
---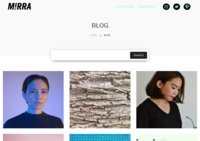 Mirra is a skincare platform of over 100,000+ beauty nerds who believe that the most important ingredient is transparency. By marrying content, community and commerce, Mirra empowers millennial women with the tools they need to decode the unregulated, $14 billion skincare industry. After releasing a weekly skincare newsletter that went viral to over 100,000+ subscribers, Mirra is now launching an exclusive line of skincare products.
---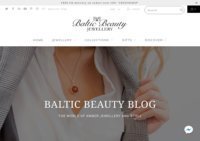 The Baltic Beauty Blog is part of the Baltic Beauty Jewellery website. Life partners Sally-Ann and Bartosz started the website to sell jewelry made out of Amber: a historic semi-precious stone. As their business grew, they started the blog to touchbase with their customers, offer advice on how to keep up with fashion trends, and more. BB Blog is more of a fashion blog, but the entries are written in a personal and engaging manner. It's also not all about fashion and style; you'll find some makeup and gift ideas there too!
---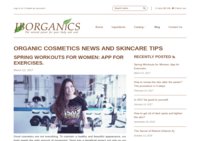 If you're on the lookout for reviews of organic beauty products and want to learn more natural beauty tips, JB Organics is the blog for you! Learn about which skincare ingredients you should look out for to get the results you want. If you have sensitive skin, there are blog entries that tell you which skincare ingredients to avoid in order to keep your skin healthy.

JB Organics will also help you adapt to the changes in the season with lists, tips, and tricks that suggest which routine you should follow. Take the guesswork out of your beauty routine with JB Organics' own line of skincare and beauty products.
---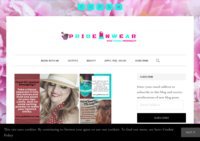 My aim is to reach to every woman so I designed PrideInWear such a way that all articles are divided in small chunks so that you can easily adapt those ideas in daily life and choose the quick and smart solution for yourself without wasting time.

Changing your style daily and looking awesome every day needs to read about fashion updates which are provided by PrideInWear in instructional and interesting language.
---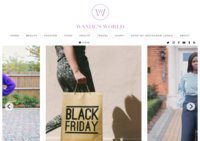 Wande invites you to fly through her world through her blog, Wande's World, where she shares her love for beauty and fashion. Because of her obsession with skincare, makeup, and all things beauty, she goes hunting

for the best products during her travels. Like many women, she loves shopping, thus, she also shares reviews of her latest purchases with her readers. She has tried out many products and skincare ingredients and chronicles these through her words and beautiful photographs.

The blog was started in 2017 and has grown to become a treasure trove of makeup reviews, beauty tips, and fashion looks. Take a trip through Wande's World now!
---
This is a blog named after what it's all about, Women's Stuff, by a girl named Srinjla. She talks about girly stuff like makeup, skincare, even fashion. We envy and admire her commitment to her blog — her makeup reviews are extensive and include swatch photos in different lighting conditions. If she's reviewing eyeshadows, she photographs both on the arm and on the eyelid. Lipsticks are swatched both on the arm and on the lips. Can you see what we mean? Be it eye makeup or inspiration for your next look, you'll find it here.
---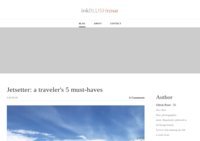 You'll easily be able to tell that a poet is behind inkBLUSHrose — her entries read like literature. The poet is Olivia Rose Ferreiro, a creative writing graduate and photojournalism student based in New York. Her beautifully worded and creatively written blog entries focus on the latest makeup finds and the newest skincare ingredients on the market today. Whether you're a fan of luxury beauty brands or drugstore skincare and beauty products, you'll find something you like here. Olivia even has easy makeup tutorials that will help you achieve your desired makeup looks. There really is something for everybody at inkBLUSHrose.
---
Health, FItness, Relationship advice, and Beauty Blog
---