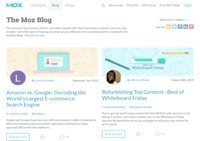 MOZ boasts its team comprised of the industry's experts who have years of SEO experience.
They are best known for their Whiteboard Friday where they discuss numerous SEO strategies that you need to execute to ensure that you will rank well on Google and other top search engines. They also share some case studies to help you understand how you can outrank your competitors by doing surefire ways that successful businesses have implemented.
Additionally, MOZ also has SEO tools that you can use, which include keyword and backlink research, SEO audit and crawl, rank tracking, and more. Join their annual MozCon, one of the most awaited SEO and marketing conferences, where you can hear tips from seasoned speakers worldwide.
---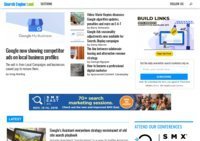 Search Engine Land is a reliable SEO blog that shares valuable strategies and updates to help businesses and professionals understand the best practices in optimizing a website.
With their guidelines, how-to tutorials and in-depth technical reviews about software or an algorithm, you are guaranteed to fully understand how SEO works. Start reading their blog and learn how you can implement their given strategies to increase your website's traffic and sales.
Although Google is the most-used search engine today, they also discuss important updates from its competitors – Yahoo and Bing. Subscribe to their newsletter and get SEO tips and updates on your email daily!
---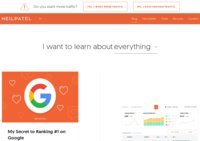 If you are a business owner trying to dominate search engines' result pages, you have probably heard about Neil Patel. In fact, he is one of the founders of known businesses such as Kissmetrics, Hello Bar and Crazy Egg. He has also helped numerous e-commerce websites, such as Amazon and Viacom, increase their revenue.
His blog is packed with remarkable, foolproof and extensive ways on how you can revamp your current marketing strategies to help you start seeing a massive increase in traffic. One notable thing that he also features in his blog is the Marketing School" where he talks about both common and complex issues businesses face.
Neil Patel is surely a step ahead of the other SEO experts when it comes to giving tips. Subscribe to his newsletter so you can get updates whenever he has new SEO tips and tricks!
---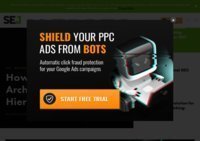 Search Engine Journal has been educating businesses on how they can improve their traffic through Search Engine Optimization since 2003.
If you are struggling to make sales or increase your web traffic, you need to spend time learning both basic and extensive SEO guidelines and training SEJ shares for free. They will also walk you through other strategies that you should not miss; they include pay-per-click (PPC), content marketing, social media marketing, and advertisement.
Search Engine Journal has numerous resources to strengthen your marketing campaigns, presented in e-books, podcasts, and webinars. These are the reasons why you must bookmark their site today.
---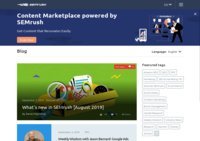 SEMRush is a known online tool that thoroughly checks a website's structure errors, traffic, positioned keywords, and potential SEO improvements. You can also view other website's SEO strategies to help you outrank your competitors.
In their blog, they share valuable tips on how you can use their software the right way, fix the errors that you see after the verification, and give you ideas on how you can improve whatever you are doing on your site.
Solidify your position in the search engine result pages by following their blog today.
---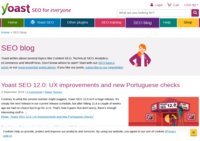 Optimize your WordPress website with the help of Yoast. It is a widely used SEO plugin that has built-in content analysis where it shows numerous ways you can improve your content to improve its visibility on different search engines. This includes appropriate keyword position, image optimization, meta data modification, and a whole lot more.
Yoast uses their blog to thoroughly explain why their plug-in is a must-have, and discusses the latest algorithms and updates Google releases. They also provide the latest guidelines so that you can outrank your competitors.
Yoast surely has helpful tips and commentaries on the evolution of the web that you can implement on your website, whether it's for personal use or e-commerce.
---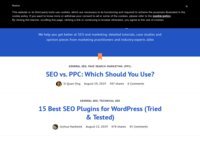 Ahrefs is one of the most sought-after comprehensive SaaS tools out in the market today. Their tool thoroughly checks the different facets of your SEO strategies which include rank check, keyword research, SEO audit, and much more.
Their blog is packed with numerous tactics on how you can take full advantage of their their software. With proper execution, you'll unlock helpful ways to improve your website's position through the latest optimization techniques.
If you are just learning how to do SEO or feeling stuck in your position, let Ahrefs' blog help you move forward and surpass your competitors.
---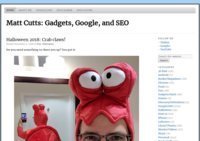 Matt Cutts surely knows his thing when it comes to search engine optimization. In fact, he's worked with the top search engine – Google – since 2000.
Mark Cutts has been widely known since he uncovered how people spam on Google. This move helped the number one search engine improve their ranking factors to ensure that their Search Engine Result Page (SERP) only shows high-quality websites.
Currently, he works as an administrator of the United States Digital Services.
---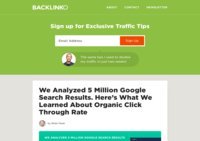 Brian Dean, an internationally recognized SEO expert, is the person behind Backlinko. He started the blog in 2012 to share the things he learned during his journey improving numerous websites.
He shares actionable SEO techniques and strategies with his visitors as he believes high-quality content is not the sole way to improve a website's position and authority. You can find tips on how to become an SEO expert by understanding technical methods such as creating an error-free campaign, adapting to the latest trends, optimizing your site's HTML, and many more.
Today, his blog is the go-to website for professional marketers if they want to know the latest improvement methods and updates from Google, Bing and other search engines out there.
---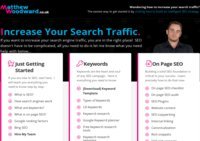 If you are a startup business and you want to learn how SEO can help you increase your rank and sales, Matthew Woodward can surely help!
Matthew's SEO tips are well-organized so you can create a thorough plan without missing any actionable methods. He shares actionable tips on how to do a keyword research, improve your website through on-page SEO techniques, build links to increase your authority on your chosen niche, understand numerous Google algorithms, and so much more!
Been penalized after doing unacceptable SEO practices? Don't worry as Matthew has prepared some documents that you can read, review and execute to recover from that massive hit.
---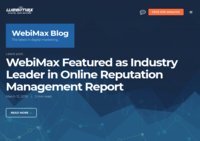 If you are trying to improve your position on search engines, one way to help you understand the process of planning and execution is by reading tips from known SEO and digital companies. One of the most popular in the industry is Webimax.
The company shares their personal experiences about how they have successfully positioned their brand in the industry by following the most applicable SEO techniques from Google and other search engines. They also believe that numerous marketing strategies should be used to help your brand reach its targeted growth and outcome.
Get a free website analysis or seek professional SEO help by contacting them at 888-932-4629.
---
Simo Ahava focuses his blog on Google Tag Manager, a tag management system that manages JavaScript and HTML tags to track how a website's analytics perform.
With his extensive guidelines, business owners who have hardcoded websites can improve their marketing strategies, which include conversion tracking and JavaScript code snippets, without editing their codes.
Learn more about the different methods to solidify your SEO position through his effective techniques,and understand how the different algorithms can improve or hurt your website by reading his blog.
---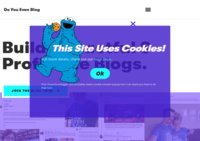 If you have seen how lucrative it is to have your own blog, then don't forget to learn the latest ways to increase your visitors with the help of Do You Even Blog.
This platform provides detailed guidelines and recommendations on how you should plan your blog structure so that search engines will love it. They also have transcribed podcasts that you can read in case you are stuck on how to do your link building methods well.
Everything you need to learn to leverage your blog is definitely here!
---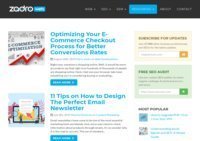 Blogging mostly about advanced SEO, with additional topics on social media, web development, content marketing, paid search, and so much more!
---
Useful ideas about SEO and promoting your website in sensible ways. Lots of myth-busting, and long-winded rants about SEO and inbound marketing.
---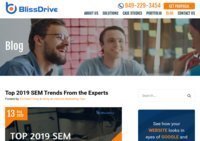 Brands should not forget about SEO to increase their organic traffic which could also lead to potential sales. This is what BlissDrive does. The brand is a digital marketing company that provides comprehensive web marketing services.
In their blog, they share the most effective trends that you should never miss out on whether you are new or you have already solidified your position in your chosen niche. Their blog is packed with numerous tips which include SEO strategies to beat the platforms that dominate the e-commerce industries, how the local business directories affect your SEO position, and more.
---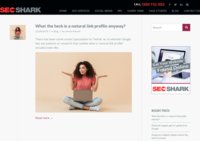 SEO Shark's blog is all about Search Engine Optimisation (SEO). There are many posts with useful tips about SEO, social media, PPC and all tips about digital marketing.
---
SEO is continuously changing. What worked well 2 years ago may have lost its shine. This is one reason why you must keep yourself updated, whether you are a consultant or a business owner.
That is actually what is nice about Art Driver – they ensure that their readers get a full grasp of the latest SEO strategies that can help increase the domain authority and web traffic. From SEO and content management to strengthening your website security, this blog surely has all the resources that you need.
---
Interested in learning more about search engine optimization strategies? Read through our latest blog posts to learn the ins and outs of marketing.
---
Let's Get Optimized is a Canadian based Search Engine Marketing Agency with locations in Toronto, Oshawa, Montreal & Halifax. Our focus is on helping SMB's become market leaders. Services include SEO, Local Search, Paid Search (Google Ads), Facebook Marketing, Web Design & More.
---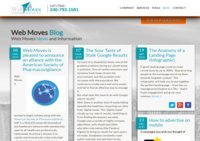 There are numerous free resources about SEO and one blog that you need to follow is WebMoves Internet Strategists. The team not only give tips on how you can improve your rank, they also provide the latest search engine news and thorough explanations about the different aspects of SEO.
It can be challenging to follow all the necessary tactics that you need to employ to help you surpass your competitors. However, with WebMoves' tips, you are guaranteed that you can create a systematized plan to help you reach your business goals.
Aside from SEO, Webmoves also offers guidelines on how you should do your content and social media marketing, web design, and more.
---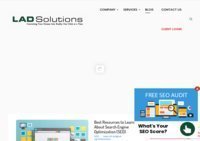 LAD Solutions Blog discusses tips, strategies, best practices and latest trends about search engine optimization, pay-per-click marketing, social media, web design & development and other online marketing strategies.
---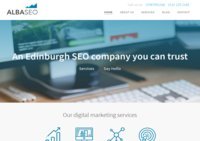 An SEO agency located in Edinburgh. This blog is for businesses and SEO enthusiasts alike to help understand and use SEO to increase search presence.
---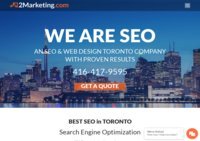 2Marketing provides SEO and Web Design services worldwide to businesses in all industries. Call 416-417-9595 to discuss your online marketing needs.
---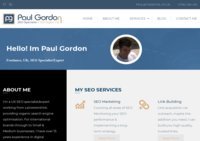 Paul Gordon, a freelance SEO consultant, specialist, expert; He has been involved in digital marketing for over 15 years.
---
SEO is a part of business marketing strategies which help increase revenue. However, it can be very challenging, especially if your competitors have effectively strengthened their position in the search engines.
With SEO GDK's blog, you can surpass what they have attained by following their tips and guidelines on how you should work on your website's backend. Apart from the comprehensive methods, they also thoroughly explained the basics to help you execute your strategies by following the algorithms set by Google.
---
Media Heroes are a full service digital marketing agency providing high quality SEO services across Australia. We specialise in SEO work for small and medium businesses and are able to create customised plans for them. Get in touch with us today!
---
Matt Beswick is a renowned digital strategist and SEO consultant who has years of experience in handling various websites from different niches. He is one of the co-founders of Aira, a digital marketing company based in Milton Keynes.
In his blog, you'll find numerous helpful and proven methods that he has created for the clients he has worked with. Moreover, he also shares how you can fix Malware problems, tips on how you should execute whitehat methods and helpful information about the most popular Google algorithms.
---
Turn your web pages into traffic magnets with the help of Webenso's tips and tricks! Their comprehensive SEO guidelines don't just focus on the usual methods; they also offer assistance on how and when you should break the SEO rules for your advantage.
Rest assured that they always write acceptable methods so you won't hurt your website in the long run. Additionally, they also review the most useful software programs for your website audit, keyword research and link building methods. Apart from SEO, they also have guidelines about other marketing strategies such as PPC and social media marketing.
---
We create innovative SEO strategies that help our clients become more profitable. We work with companies of all sizes, helping them to grow their brand consistently using all the years of experience and expertise we have at our disposal to hand-craft the most effective SEO strategy to grow your business.
---