Shasta Ortho Sports Medicine Blog
---
Back Pain Blog UK talks about the personal journey of a chronic back pain sufferer. It features fibromyalgia, arthritic conditions, treatments, therapies, product reviews, and health tips.
---
A Life in Total Wellbeing,Positive Health,Stress-management,Harmony & Happiness
---
Hi, my name is David. In 2007 I was your normal 46 year old middle age man in excellent health. I exercised daily and ate healthy. After a routine infection I was given a large dose of the antibiotic Levaquin that my doctor told me was safe and well tolerated. Well it was not safe and I did not tolerate it well. I had an adverse reaction to the fluoroquinolone (FQ) antibiotic. Only after the fact did I research these drugs and found out that this class of antibiotics have a very dark side. A dark side side that it actually experienced by thousands of people, some figuring it out, and others clueless to what has befallen them. These reactions are considered statistically insignificant by drug companies and the FDA.This site is basically about my experiences in dealing with the aftermath of what the FDA has determined to be a safe drug.
---
Early Onset Blog: Encourage, Inspire, & Inform
---
Dedicated to the scientific exploration of human energy potentialities, such as kundalini, Nirvikalpa, neuroplasticity, energy healing. How and why these biological phenomena function, their effect on the individual, and on individual and collective consciousness.
---
---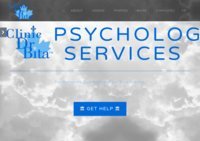 ---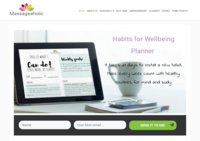 Massageaholic is an online information hub on on a mission to bring massage therapies, tools and practices into our routine for healthy living. You can find out about the best massage places in your city, book a massage near you and discover the techniques that are best suited to fill your energy cup, so you can better serve not only yourself, but others around you as well.
---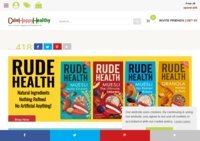 ---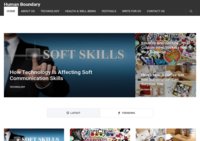 Random posts on technology, business, health and well-being, festivals, sports, education, weight loss, diets, news, and current events.
---
---
Welcome to  Watercress Words, a blog by Dr. Aletha Cress Oglesby that explores the HEART of HEALTH , like watercress -tangy, peppery and pungent.  On this blog we'll explore common and less common medical conditions and treatment's medical and healthcare news and history'books about health and medicine, stories about real doctors and patients, and try to answer the question "What is health and how do we maintain good health?" My goal is to  inform and inspire you as we all explore the HEART of HEALTH.
---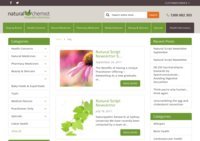 ---
---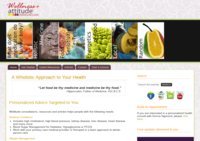 ---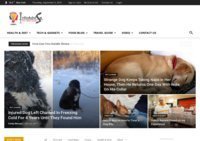 ---
Mental Health and Intellectual Disability Case Management Blog.
---
Working Nights helps shift workers and night shift workers improve health issues and adapt to unique sleep schedules, as well as reducing accidents, injuries, and health care costs in the workplace
---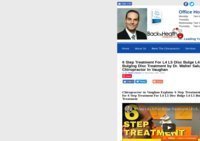 Welcome to Back To Health Chiropractic Centre. Leading you to better health the chiropractic way. A Few Words About Us Over the past 15 years, our team has helped over 3000 people relieve pain, conquer stress and supercharge their health with chiropractic care. Unlike traditional medical care which uses drugs and surgery that have serious potential side effects and adverse reactions, chiropractic care provides a natural, safe and effective means for alleviating your pain and restoring your body to its vibrant healthy state. Our Profile Dr. Walter Salubro is a family wellness chiropractor who provides chiropractic care for people of all age groups. We provide chiropractic care for people who are stressed-out, in pain and are seeking guidance and direction to better health. We have found that minimizing and alleviating back pain, neck pain, headaches and preventing degeneration starts with a healthy spine. So, we have developed a systematic approach to providing chiropractic care that helps to alleviate pain, relieve stress and lead you to a healthier, stronger you, now and for the long run. Our Mission "Our Mission is to help sick and suffering people get well with chiropractic care so they can enjoy a long-lasting, healthy and happy life." What We Offer From the moment you step in our chiropractic clinic, our aim is to discover what is causing your pain and determine how chiropractic can help correct the underlying problem so you can get immediate pain relief. Our chiropractic doctor is trained in Chiropractic BioPhysics®, which is Corrective Chiropractic Care. Our systematic approach to care uses advanced, scientific chiropractic methods that helps realign the spine back to its normal position, alleviating pressure on the nerves of the back and neck. This offers patients immediate pain relief, alleviating back pain, neck pain, headaches and other pain conditions. We are here for you. If you are suffering, if you are in pain, if you have lost hope for a better tomorrow visit Back To Health Chiropractic Centre to discover if corrective chiropractic care is right for you. Here is what you get when you walk into our office: Friendly staff ready to help and serve you. A clean, warm and relaxing environment. All your questions will be addressed personally by our staff and chiropractor. A children-friendly, family-oriented place. An advanced, scientific approach to chiropractic care. Content-rich, life-changing wellness workshops. Fitness and exercise programs. Up-to-date health & wellness information online. A run-walk club. A health & wellness resource lending library. If you have been suffering of low back pain, neck pain, headaches, migraines, arm pain, leg pain and have not found any answers or solutions that have worked for you, come find out what chiropractic care can do for you. Call or visit Back To Health Chiropractic Centre today for a chiropractic consultation. Call (905) 303-1009 today. Find Out How Chiropractic Can Help You Come and see what chiropractic care can do for you and come learn about health and wellness. Come be the healthiest, the strongest and the happiest you can be. Call us today at (905) 303-1009 to book your consultation. Back To Health Chiropractic Centre Maple, Vaughan, Ontario (905) 303-1009
---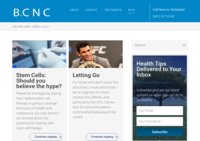 ---
Search results for Warman Home Care
---
Home care, live in care and private care guide.
---
---
The Little Blog of Positivity was founded by Alison from the UK. It is packed with well-researched posts, full of practical tips on a number of topics including: Achieving your goals and dreams Mental health awareness Mindfulness & Meditation Building confidence & resilience Inspirational stories Reviews of the best personal development and self-improvement books and resources Healthy living Decluttering your mind and life The aim of the blog is to inspire and motivate you to become your best self and live life to the fullest.
---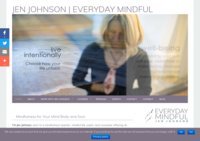 Jen Johnson | Everyday Mindful is a health and lifestyle blog emphasizing mindfulness, mindful life design, happiness, and wellness. Topics include meditation for healing, how to feel happy, how to feel more at peace, solutions for anxiety, stress reduction, work-life balance, creativity, creative freedom, personal freedom, living well with chronic illness, stress reduction for increased wellness, living well with autoimmune disease, and how to live with a greater sense of peace, happiness, and wellness. Jen is a mindfulness teacher, coach, and therapist and has been teaching meditation for over 30 years.
---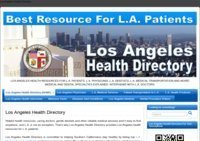 ---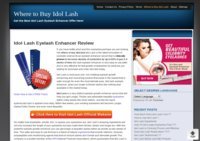 A blog about choosing the right eyelash enhancer, this site posts opinions on Idol Lash, its ingredients, effectiveness, testimonials, best prices, and online shop.
---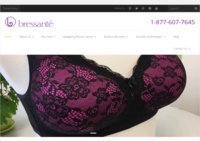 Learn about Bressante, a breast form solution or a prosthesis designed to suit the needs and lifestyle of women who have undergone mastectomy, lumpectomy, and other breast surgeries.
---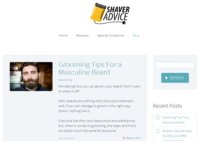 ---