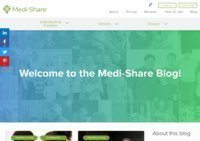 Medi-Share is an affordable, Biblical alternative to health insurance. Our blog offers readers solutions to their healthcare concerns, information on how to live healthy lifestyles, and encouragement from the Word of God.
---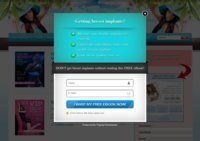 Miami plastic surgeon, Dr. Michael Salzhauer of Bal Harbour Plastic Surgery Blog- Plastic surgery news, information and before and after photos
---
---
A blog dedicated to ostomy care and management, it features product reviews on barrier films, ostomates, protective seals, odor control solutions, dressings, liners, and more.
---
The Express Medical Supply Blog provides resources, product reviews, tips, and guides on how to use various medical supplies, tools and equipment for patient care.
---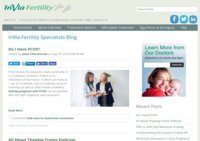 ---
---
---
---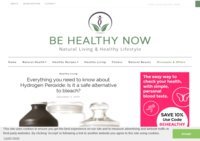 Be Healthy Now is a blog promoting natural living and healthy lifestyle. It contains health articles and posts about nutrition, fitness, toxin elimination, beauty products, stress management and more.
---
A senior community blog that spreads awareness on the importance of health, well-being, and lifestyle while caring for its elderly residents.
---
---
It contains informative health articles about alternative healing treatments such as acupuncture, chiropractic, herbal, Ayurveda, folk, holistic, and allopathic medicine.
---
The Invisible Hypothyroidism advocates for better thyroid disease, diagnosis and treatment. It has one simple message: "Be Your Own Thyroid Advocate.";
---
Our growing community's mission is to help each other grow in our personal and professional lives.
---
---
LisaBarger.com offers critical reviews of herbal remedies, natural therapies and analysis of breaking health news.
---
Boutique aesthetic clinic providing expert non-surgical beauty and skincare treatments. Our blog provides tips, advice and guides on fuss-free beauty for busy women.
---
The Best Resource for Digestive Health Information
---
---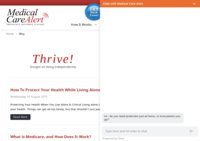 Thrive is a blog created by Medical Care Alert and American Response Technologies. While promoting its alert systems, it also provides useful information on how seniors can live independently.
---
A registered nurse talks about teenage depression and secrets. Discussions include stressors, mental health issues, myths, teen issues, anxiety, surviving, help and solace.
---
Patrice M. Foster is the name of a blog and a woman who wants to spread mental health awareness among teens. Patrice, a nurse/blogger, living in the peaceful Greater Atlanta area, writes about teenage depression and debunks myths surrounding the subject. Find insightful articles that will help you gain self-awareness and learn self-love, which in turn will equip you to help teens struggling with themselves. Also, discover facts key to understanding depression and tips on spotting tell-tale signs.
---
Healthkeeda offers variety of information curated from verified sources. Doctors and subject experts write on health blog.
---
Shasta Ortho Sports Medicine Blog
---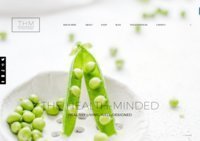 The Health Minded is a simplified path to a healthier lifestyle through wellness tips, healthy how-to's, nourishing recipes, and health promoting strategies in an easy-to-read format.
---
Back Pain Blog UK talks about the personal journey of a chronic back pain sufferer. It features fibromyalgia, arthritic conditions, treatments, therapies, product reviews, and health tips.
---
A Life in Total Wellbeing,Positive Health,Stress-management,Harmony & Happiness
---
Hi, my name is David. In 2007 I was your normal 46 year old middle age man in excellent health. I exercised daily and ate healthy. After a routine infection I was given a large dose of the antibiotic Levaquin that my doctor told me was safe and well tolerated. Well it was not safe and I did not tolerate it well. I had an adverse reaction to the fluoroquinolone (FQ) antibiotic. Only after the fact did I research these drugs and found out that this class of antibiotics have a very dark side. A dark side side that it actually experienced by thousands of people, some figuring it out, and others clueless to what has befallen them. These reactions are considered statistically insignificant by drug companies and the FDA.This site is basically about my experiences in dealing with the aftermath of what the FDA has determined to be a safe drug.
---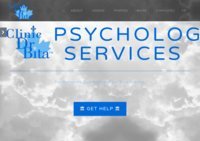 ---