http://www.chinesefoodsrecipe.com is an authentic Chinese food Recipes Blog, where you can find the most authentic China facts.
---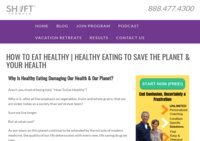 Learn why the "Eat More Plants To Save The Earth" movement is DANGEROUS to the Earth & your Health.
---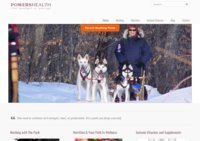 Powers Health is a blog providing advice to help seniors live a healthier and more fulfilling life.
---
Delectable Dietetics is a blog that covers everyday nutrition problems and promotes a balanced approach to eating.
---
Fat Reducing Drinks - The latest health articles on Teas, Juices, and Smoothies. like Rooibos Tea that has Baffled Weight Loss Experts
---
---
Follow Ang as she documents her struggle with weight loss and binge-eating. Subscribe for recipes, fitness and diet insight, and transformation updates.
---
Learn how to eat clean and lean and lose the "mommy belly" without deprivation.
---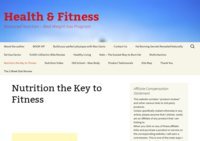 Nutro Balance is by Adrian Joele, a health and nutrition writer since 2008. Find information on balanced nutrition and different weight loss programs.
---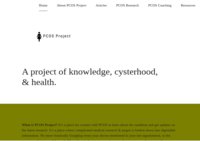 ---
The blog offers detailed information on proven weight loss methods. Whether you want to lose weight, get toned, or just want to maintain a healthy body, this blog provides endless resources to help you achieve it.
---
Learn how you can plan a nutritious and healthy diet with Oh My Nosh.
---
---
---
---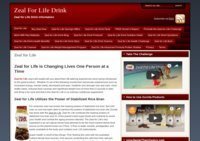 ---
OneHungryCeliac.com is dedicated to informing people about celiac disease and the gluten-free diet, providing advice and real-life experiences about living gluten-free, and reviewing awesome gluten-free products and businesses.
---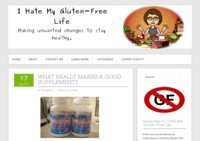 This blog is for those who hate living gluten-free but must do it for health reasons. The site includes tips, recipes, and more.
---
Find out how to lose weight
---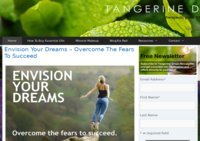 Promoting healthy living with friendly advice and tips on Young Living Essential Oils, NingXia Red and Mineral Makeup.
---
At healthy n fit, we curate and write health articles. You can submit a guest post from the contact form or just read towards achieving your health goals. You can also share your health journey with the blog. A toast to a healthy life!
---
---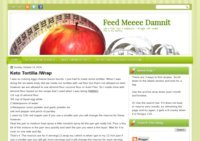 ---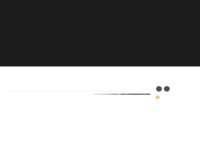 Formal diets just don't seem to work - what's needed is an everyday approach to managing our weight. It's our daily decision-making around food that will make us win.
Let's create a supportive community in our battle to develop a healthy relationship with food. Celebrate our successes - start every day as an opportunity to make decisions that will tell not only on the scales but our overall health and well-being.
​This is a collection of some of my favorite weight management tips, exercise info, and recipes to help with my everyday diet & exercise battle. Join the fight with me - share, comment, and forward your tips too.
---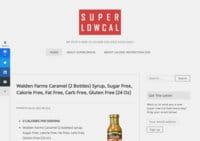 INDULGE! Get Super Low-Calorie Foods, zero-calorie drinks, 5 calorie soups, and 10 calorie snacks for your low-calorie or caloric restriction diet.
---