Fat Reducing Drinks - The Latest on health articles on Teas, Juices and Smoothies . like Rooibos Tea that has Baffled Weight Loss Experts
---
---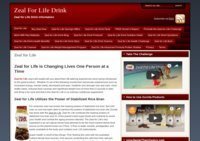 ---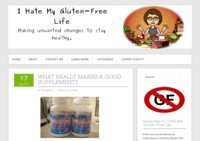 This blog is for those who hate living gluten-free but must do it for health reasons. The site includes tips, recipes, and more.
---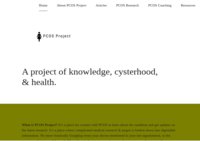 ---
Find out how to lose weight
---
OneHungryCeliac.com is dedicated to informing people about celiac disease and the gluten free diet, providing advice and real life experiences about living gluten free, and reviewing awesome gluten free products and businesses.
---
---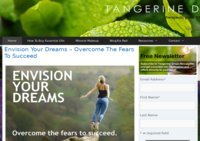 Promoting healthy living with friendly advice and tips on Young Living Essential Oils, NingXia Red and Mineral Makeup.
---
---
At healthy n fit, we curate and write health articles. You can submit a guest post from the contact form or just read towards achieving your health goals. You can also share your health journey with the blog. A toast to healthy life!
---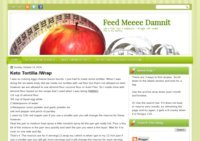 ---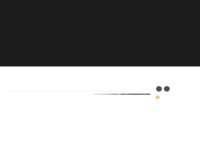 Formal diets just don't seem to work - what's needed is an every-day approach to managing our weight. It's our daily decision making around food that will make us win.
Let's create a supportive community in our battle to develop a healthy relationship with food. Celebrate our successes - start every day as an opportunity to make decisions that will tell not only on the scales but our over-all health and well being.
​This is a collection of some of my favorite weight management tips, exercise info and recipes to help with my everyday diet & exercise battle. Join the fight with me - share, comment and forward your tips too.
---
Follow Ang as she documents her struggle with weight loss and binge-eating. Subscribe for recipes, fitness and diet insight, and transformation updates.
---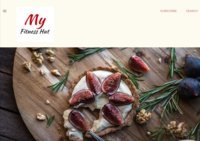 Learn about exercise routines, diet tips, motivation and more. The blog will guide you to achieve and maintain an ideal body weight with an acceptable level of body fat through slow yet safe and effective natural methods.
---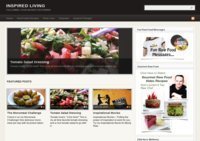 Inspired Living is a blog dedicated to conscious living and raw food recipes. A great blog for vegetarians and those looking to reduce their consumption of meat.
---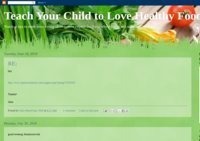 This is the right blog for moms of picky eaters. Provides kid-friendly and nutritional food recipes.
---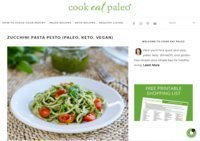 A Paleo diet blogger sharing tips and healthy recipes. Find new ways of cooking old favorites while sticking to the Paleo diet.
---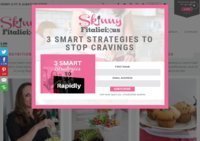 The blog Skinny Fitalicious is by Megan, a certified nutrition practitioner, a fitness instructor and a freelance food photographer. Find tips and ideas to help you start eating, exercising and living better.
---
Delectable Dietetics is a blog that covers everyday nutrition problems and promotes a balanced approach to eating.
---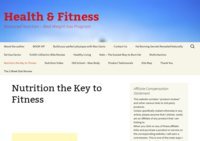 Nutro Balance is by Adrian Joele, a health and nutrition writer since 2008. Find information on balanced nutrition and different weight loss programs.
---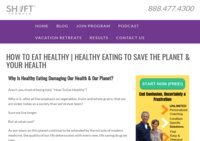 Learn why the "Eat More Plants To Save The Earth" movement is DANGEROUS to the Earth & your Health.
---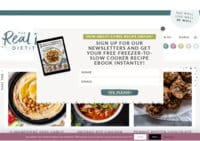 At the Real Food Dieticians, you'll get advice and recipes for everyday living. It provides delicious and easy to create allergy-friendly and gluten-free recipes for healthy and delicious eating.
---