A travel blog for UK holidays to help people find their perfect uk holiday accommodation including b and bs, guesthouses, hotels, self catering holidays and campsites.
---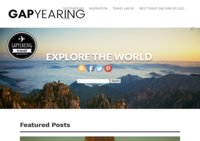 Travel doesn't need to be expensive, difficult, or short term. Advice on making your gap year or long term travel better.
---
An adventure travel blog with anecdotes and guides from around the world.
---
Chasing life's little luxuries and most memorable experiences.
---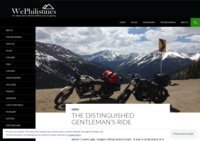 ---
Personal Travel Diary with Useful travel hacks, tips, photos, promotions.
---
I am a third culture kid who is moving to Canada from the USA. This is my experience of moving, along with tidbits of wisdom I have gained from living overseas.
---
Only a short drive from Melbourne Warrnambool is the ideal location for that weekend getaway, surrounded by amazing beaches and some of the most friendly people you will find, Warrnambool is a hidden gem that you can't miss, read more about Warrnambool below.
---