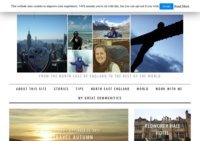 Travel blog from Kate about her home in the North East of England and 12 years of travel around the world. Part-time travel with full time work, promoting understanding of history, culture and our amazing planet.
---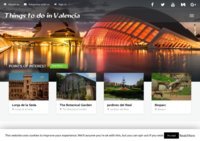 ---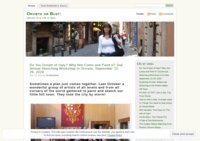 ---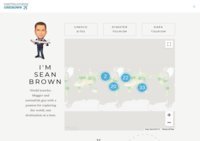 Meet Sean Brown, travel blogger, photographer, and author of DESTINATIONS UNKNOWN - a travel blog featuring dark tourism, disaster tourism, wildlife, nature and UNESCO sites.
---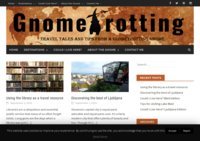 ---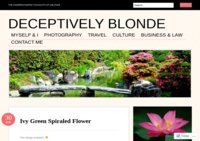 Meandering thoughts of a wandering blonde abroad in Asia. Updates about all sorts of fun and interesting findings including: travel, history, culture, art, law, business, fashion, cooking, and more.
---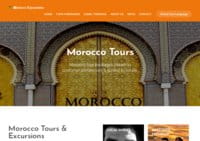 Best Morocco tours and Customized desert trips
---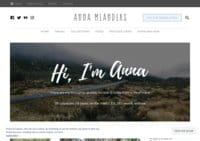 Anna Meanders is a Kiwi travel blogger in love with all things delicious. She has a fondness for Mexico, Martinique and other sunny spots starting with M. These are her thoughts, guides, recipes & notes from a life of travel
---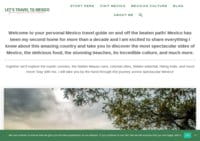 A site dedicated to Traveling to Mexico on and off the beaten path with lots of practical tips on having the best adventure in Mexico, visiting the most incredible places while staying safe.
---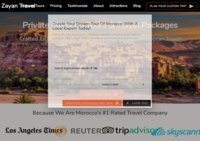 Zayan Travel is made up of accomplished local experts who know Morocco best. We have more on-the-ground knowledge than any other tour company. If experience matters most, then we stand above the rest. We pride ourselves in being a local, sustainable, and responsible Moroccan tour operator. We'd like to invite you to travel to Morocco for an experience you'll always treasure!
---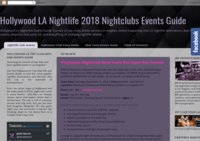 Hollywood LA Nightclub Events Guide: Current LA top clubs, bottle service Los Angeles, events happening now LA nightlife destinations, best Hollywood club events, where to club party LA, and everything LA clubbing nightlife related.
---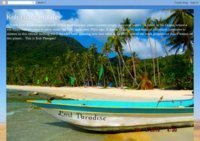 ---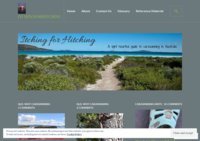 ---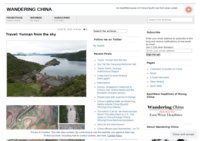 Responses and insights on mainstream, political, and social media Chinese news, as well as online reports viewed from an Australian perspective.
---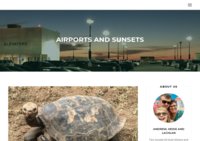 Family travel stories, photos, tips and recommendations
---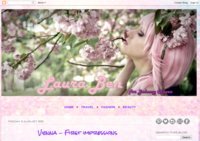 Laura Elisa Ben is a personal blog about my travel adventures and my love for history, art and fashion
---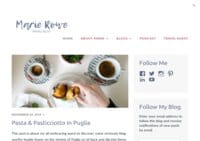 Travel Blog
---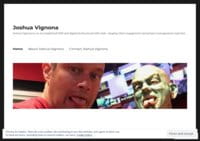 Joshua Vignona shares travel tips, adventure photos, and insights into interesting destinations around the world!
---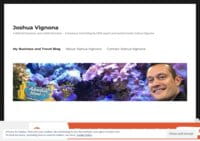 I'm Josh Vignona and #bizleisure has become a lifestyle. Don't have the foggiest idea what that is? All things considered, it's a LIFEstyle that I decide to live by. Being a business explorer doesn't need to mean letting your life pass you by out the window of a plane or at the lodging bar. For me, business travel life is tied in with living at the time and place you are in and getting a charge out of the entirety of the encounters that encompass my day. Follow my Blog and Social Media to learn everything about it!
---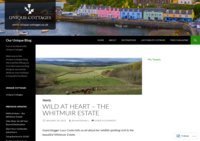 Learn how to have fun while travelling in Scotland. Know which castles to visit, book a cottage, join festivals, discover new adventures, and discover Scotland's rich history.
---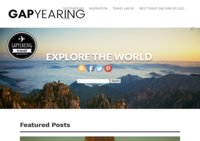 Travel doesn't need to be expensive, difficult, or short term. Advice on making your gap year or long term travel better.
---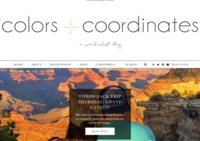 ---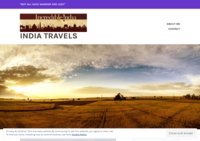 This blog is about my journey back to my home after spending an year in Canada and about the various places I visited and explored back home. It showcases my travel experiences in India to which you all will be able to relate. It also talks about the various emotions one has who is living away from home. I have decided now that I am going to travel each and every corner of India and thus my blog can help you decide which places you want to visit according to your taste.
---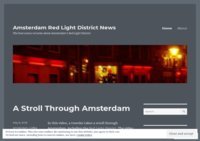 ---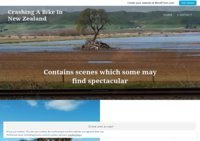 A fun look at learning life in New Zealand. Contains scenes which some may find spectacular.
---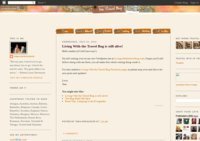 Living With the Travel Bug
---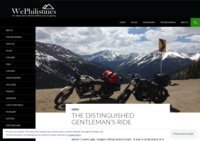 ---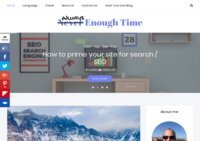 For years I didn't travel, there was always something that got in the way. Something needed paid or work needed done or... the excuses were endless. But I came to realize that they were just excuses. There is always enough time if you really want to.
I am not the type of person who will give up work and travel the world. The truth is I (mostly) like my life and where I live. The blog is focused on making the most of your time while you are on holiday and getting some insight into the things you can do while there.
---
An adventure travel blog with anecdotes and guides from around the world.
---
I am a third culture kid who is moving to Canada from the USA. This is my experience of moving, along with tidbits of wisdom I have gained from living overseas.
---