---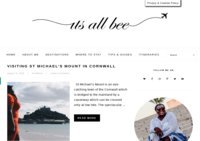 Need travel tips? Then look no further than ItsAllbee. Bianca shares travel tips on her travel blog; a gateway to all those that want to see the world, whether in heels or hiking boots. From London To Paris and from Cape Town to Cairo. Experiencing travel from luxury hotels, hostels to exploring in a campervan in places like Iceland.
---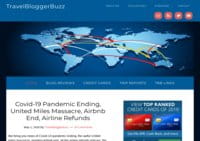 Curating the best web links on travel, personal finance, miles and points, and more.
---
This blog mostly covers the life of expat – a British woman who had lived in the US, and now dealing with the transition of being back to her home country.
---
This blog is for all those visiting Ibiza especially if you are a family or of the slightly older persuasion who wish to enjoy the island and not necessarily the partying, although we do mention Ibiza's wild side from time to time.
---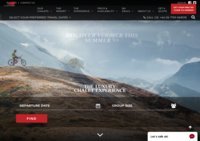 Discover the widest range of ski chalets in Verbier, Switzerland. Luxurious chalets, sensational food and wine, superb skiing. Browse our large selection of catered and none catered Ski Chalets.
---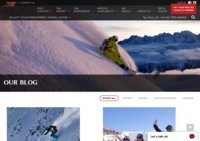 Ski Armadillo is leading Ski Chalet operator in Verbier, Switzerland. They pride themselves on having luxury accommodation and an excellent service to match. SkiArmadillo offer 5 star accommodation, food and drink - all at an affordable price.
---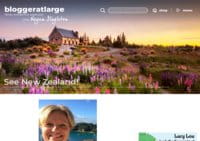 ---
A local's blog about everything and anything involving the city of Barcelona (BCN), from a tapas tour to a trip to the Basílica de la Sagrada Familia. See what other people have to say about this breathtaking and historic city through the Perfect Days features which detail their encounters with the place and people.
---
---
Award winning travel blog
---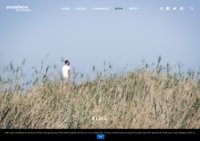 Anywhere We Roam is a travel blog featuring our detailed itineraries, helpful insights, and highlights from our adventures around the world.
Our passion for travel drives us to seek out destinations that appeal to our interest in history, culture, and natural scenery; places that have a story to tell, a people to meet and a rare landscape to discover.
We created Anywhere We Roam to share our passion for travel. To inspire you to venture to amazing places – armed with some practical advice – and have a truly unique travel experience.
So, fire up a screen and grab a Melbourne quality flat white. Read our stories, explore our itineraries, find out more about us and our passion for travel. Follow us on social media and plan your next travel adventure.
---
---
I am a budding travel blogger who travels the world and shares my experiences and travel expertise via social media and through my blog.
I'm 22 years old and originally from Buckinghamshire, England. I specialize in Photography, I try and spend a much of my free time traveling as I can at every opportunity!
 
I started this blog to showcase the destination I have been too and helpful travel tips o help people travel more.
---
---
---
---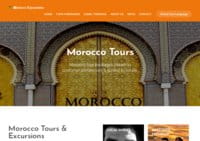 Best Morocco tours and Customized desert trips
---
This family travel blog offers great ideas on how to plan a stress free travel with kids. Learn how to save and book family holidays on a budget.
---
---
---
Did you know that local beer is cheaper than water in Czechia? Or that Czechia is actually the preferred name by some locals for the Czech Republic? Find out more quirky facts about the Heart of Europe from Weird Things in Prague! The blog serves as an experimental chronicle of a foreigner living in the City. Going beyond the idyllic stereotypes, he notes small, quirky, and noteworthy things he comes across in Prague. You'll be surprised and pleasantly amused by these discoveries that make up his A to Z list. Check out the Peeing Statues, the legendary urinals with headrests, bottled "elephant urine," and more.
---
---
Udon Thani themed Thailand blog with reviews on Udon Thani nightlfe, hotels, restaurants, things to do and tales about village life in rural Thailand.
---
---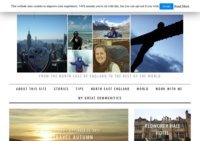 Travel blog from Kate about her home in the North East of England and 12 years of travel around the world. Part-time travel with full time work, promoting understanding of history, culture and our amazing planet.
---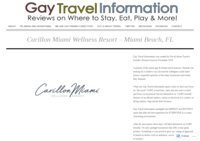 Gay Travel Information
---
Edinburg locals seeing the Scottish capital through the eyes of a tourist. Join them as they scour the area for the city's best bars, restaurants, museums, and theaters. Get updates on the festivals and events brewing in the hilly capital.
---
---
---