A Greenwich mom juggling parenthood and blogging. She pens her adventures with her two kids, thoughts on motherhood, experiments and experiences with hair and beauty products, and more.
---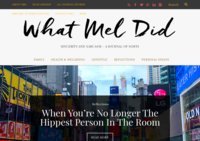 The digital journal of Melinda Fargo. A delightful collection of sincere and sarcastic musings on life by a newspaper columnist, editor-in-chief, amateur photographer, public speaker, and widowed mother of four grown-up children (who don't oppose her entering the dating scene again but warn her not to do 'daft things' like lift a six-person sofa).
---
Launched in 2009, Think Spin served as an outlet for Laure as she tried to make sense of an unsettling stock market crash and her new status as unemployed.
A few years on, the blog continues to make sense of external and internal chaos, highlighting the ironic, iconic, and moronic parts of daily living. Enjoy her often witty and sometimes serious stories and commentaries on political and social issues, pop culture, writing, cats, ADD, and more.
---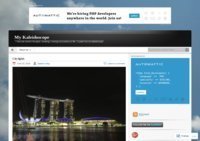 My Kaleidoscope is a peek into the lens of an electronic engineer who finds life's shifting and colorful patterns interesting.
Read up on Sanjeev's ramblings and musings on life through his vast collection of poetry, stories, and reflections. He likes to talk about India, Singapore, love, cricket, technology, and nature, among others.
Take a peek at places he's been to through the photos he shares with his readers. See pictures of his travels in Bangkok, Siem Reap, Tamil Nadu, Chikmagalur, and more.
---
P.S. Annie! is by Suzanne McClendon who named the blog in honor of her great-grandmother Annie Black Gunter. Intended to be a depository for things left unsaid, it serves as her tribute to beloved family members who have gone before her.
Join her as she digs deeper into her family history and invites you to do the same. Check out her writing prompts and her own entries. Visit as well the Back Where I Come From Challenge or the Somethin' Challenge. With other bloggers participating, they're designed to take you on a fun ride down memory lane—others' and yours.
---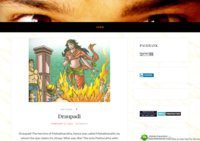 A collection of personal stories and Hindu mythology, Thitherwards extends an invitation to readers to immerse themselves in India's rich culture--past and present, at home or in the office, personal or political, religious or secular, fictional or real.
The author Brikut has a talent for spinning tall tales and for making a strong case on various issues with humor that makes you fall off your chair.
His exaggerations, animated speech, amusing metaphors, and wild imagination will get you hooked, no matter if you find his choice of topic interesting or not.
---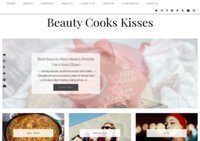 A treasure trove of beauty and style pointers, great food and home-tested recipes, DIY projects, time-saving tips, health articles, organizing hacks, product reviews and giveaways, and so much more!
---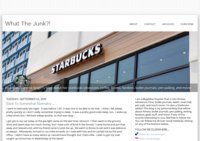 All about one geeky blogger's many obsessions—Starbucks coffee, jigsaw puzzles, pen-pals, bullet journals, fitness, Adventure Time, and technology!
---
Launched as a way to share tips and information with moms about food, time and money, Her Full Plate is a quickly growing resource for women to learn to balance all life throws at them.
---
A personal lifestyle blog dedicated to trying new things and digging up facts (so you don't have to) and sharing the experiences and results! From the newest face cream and diet craze to trending gadgets and sustainable products, Mliae is keen to jump in feet-first and live to tell the tale.
---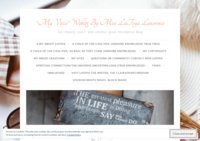 Ever wondered how life looks through the eyes of a clairvoyant? My Voice, a weblog by Miss LaToya Lawrence, offers you a peek!
A self-professed clairvoyant, she shares everyday stories with words like vibrations, energies, spells, magic, and whatnot casually thrown in here and there. She also offers an understanding of the workings of the spiritual realm and how it affects the physical world.
She also speaks proudly of being a caulbearer and a rootworker. Find out what that means and more on her blog!
---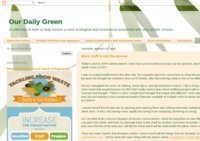 How to nurture ecological and economical households by making simple yet effective changes such as starting organic farming, recycling, reducing your carbon footprint, water conservation, and making sustainable lifestyle choices.
---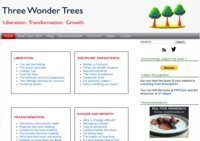 A blog dedicated to helping you recognize old patterns and paradigms that are no longer serving you, cultivate a burning desire to take ownership of your life, and equip you with practical tools to make the necessary shift and grow.
---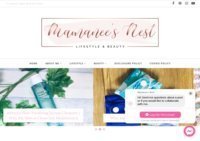 A smorgasbord of recipes, Althea Angels beauty product reviews, event updates around the Metro-area, and a peek into the life of a busy Filipino mom are a must-read for anyone trying to keep up with what's happening in town.
---
The brainchild of a prolific thinker with four associate degrees who worked with grand projects—that is, the first manned mission to Mars (now on hiatus) and the discovery of breakthrough technologies for traveling between star systems (now defunct). House-bound because of Fibromyalgia, CFS, and severe IBS, she now uses her time to pen her thoughts on science, philosophy, her life, The Bachelor, and just about everything.
---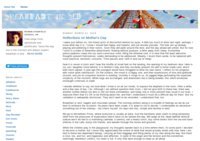 Thirty-something girl-geek writing about life's everyday adventures, with an emphasis on food, friends, arts and live music in Brighton and beyond.
---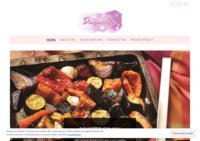 Started in 2016, the blog offers a sneak peek into the life of a socialite who is just entering motherhood. Join her in her food and travel trips, beauty and fashion experiments, family adventures, and more.
---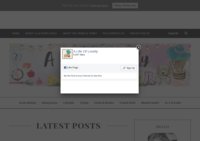 The life of a city-girl-turned-country-bumpkin mom who, along with her partner and 4 kids, has found a home amongst 3 dogs, 7 pigs, 3 sheep, 2 goats, 2 ducks, 14 chickens, 1 turkey, and a cat. She writes about her life in rural Somerset, mental health, and ethical and sustainable living.
---
Sitting Comfortably? is a warm and witty chronicle of one whose life course was changed by Parkinson's. Prior to being diagnosed with the disease, Andy Daly worked with art and design institutions and lived an active lifestyle as a black belt in a martial art, swimmer, and cyclist.
Not wanting his life to be defined by Parkinson's, he uses the blog as an outlet for
'refusing the subject'. Find oodles of short stories and tall tales, commentaries on the world we live in and the life we live, jokes, and more. Occasionally, you'll also find him acknowledging the challenges Parkinson's brings to his life.
---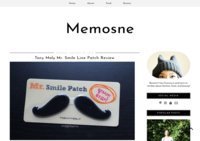 Memosne chronicles the journey of a woman trying to develop her personal palette and create her own style. The blogger is a global citizen who has lived in different parts of the world, including Northern California, Beijing, Taipei, and British Columbia.
Join her as she tries different makeup and beauty products, documents her OOTDs, and more. Besides building her personal style, she also loves to indulge her love for good food. Expect to find reviews of the dishes she's tried and her dining experience in different restaurants.
Posts, whether beauty- or food-related, come with clear photos. So, they're informative, visual, and easy on the eyes.
---
A mommy blog celebrating love, relationships, family bonding, and life in general. Find positive and insightful reminders when the going gets tough, birthday bash photos and inspiration, travel accounts, and more.
---
Personal and lifestyle blog with a heavy metal twist, twisted stories and rock and roll frocks.
---
A UK-based blog about raising three house rabbits and one human baby.
---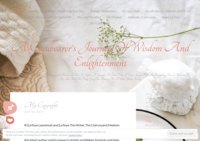 Born with a caul or veil and spiritual gifts. A clairvoyant's true-to-life experience and inspirational journey through life in general.
---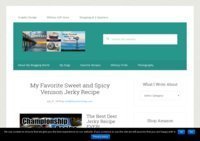 3 Quarters Today is a blog by an American mom with many passions. She loves farming, the small town she lives in, photography, the military, Jesus, and her human and furry kids.
All these are evident in her articles. One moment, you'll find her sharing tips on raising a dog or discussing the rudiments of photography. In another, you get a glimpse of what it's like to be a Marine mom as she shares stories and recipes. Next, she's giving you updates on events in her town or on farming.
Add to her many hats the fact that she's a passionate shopkeeper. Find a wide range of items in her store which has to do with her interests.
---
Started in 2005, Prinsesa chronicles one woman's personal growth. Find reflections on faith, stories of romantic love, features on food and travel adventures in the Philippines and abroad, and a collection of random stuff she loves.
---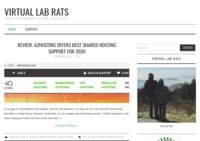 A miscellany of product and service reviews, food and restaurant critique, urban and nature exploration guides, homesteading articles, health features, tech updates, and more.
---
Julie Gosh is a life coach, trained and certified in several modalities. She is passionate about serving as a spiritual guide and counselor to others.
She believes that negative thoughts, difficult emotions, old patterns, and places we feel stuck are devoted guardians that show us the way home. Follow her as she plunges into a deep inquiry of old patterns and wounds and as she comes out of the dark place, learning or unlearning things.
Through her blog posts, become equipped with the right tools and understanding to face your own demons and be closer to your true nature in grounded strength.
---
Toronto Guide for wedding planning, advice & resources. The Great Toronto Area's Premier source for reviews on venues, services, ideas and inspiration for your special day.
---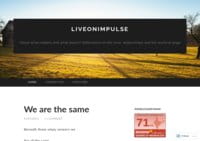 Live on Impulse is a collection of ramblings of a twenty-something woman trying to make sense of the world around her. She flip-flops between hating traditional views and embracing fundamental principles, wanting spontaneity and desiring comfort and warmth, and being hopeful and brooding.
Delve into her mind and heart through her free verse poetry as she grapples with the beauty and complications of life, love, and relationships. Other than poems, there are also short essays packed with insights on how things are and how things ought to be.
---